SUBSCRIBE TO OUR NEWSLETTER
Want to make sure you know about the next private sale? The latest new hot spots and places to hang out in Abu Dhabi? Join our community to be the first to know.  Register to our newsletter, thousands of readers have signed up already!
Experience tea served in different manners in Abu Dhabi
Black, white, green, iced, spicy or with bubble, which on is your favorite? Living in a cosmopolitan city such as Abu Dhabi we are keen to discover new tastes and flavors from all over the world that are available here.
So, after reading an infographic about the different ways to enjoy tea around the world that we published here, we have come up with a short list of different spots in Abu Dhabi to try out the various exotic brews and flavors of tea in Abu Dhabi.
Bubble Tea
Originating from Taiwan in the 1980's, bubble tea is a fun drink prepared with cold tea, mixed with milk and marble sized tapioca pearls that sit at the bootom of the glass. This drink initially served to kids has spread all over the world with many bubble tea shops popping up here and there. We can't help but order these flavor infused tea drinks served with large colorful straws that allow us to swallow the chewy tapioca pearls.
We love visiting Shabby Chic Café for its quirky decoration (read the whole story here) but we recently discovered a kiosk inside Al Wahda Mall that serves different bubble tea drinks prepared either with green or black tea, ranging from iced tea, fruity tea or fruity milk tea to smoothie. After choosing between black or green tea, you also choose your tapioca pearl flavor such as mango, kiwi, strawberry, passion fruit and many more. Usually, kids love it; another occasion to give a try to this refreshing and delightful drink!
Shabby Chic Café- Location Map
Bubble Station – First floor in Al Wahda Mall
​Chinese Tea ceremony
If you have time and want to experience an authentic tea ritual then read our article dedicated to the daily Chinese Tea ceremony at Alba. Please note that a reservation is necessary. (Read the whole story here​)
Alba Lounge at the Ritz-Carlton Abu Dhabi Grand Canal
English Tea
The English adore tea. You too can experience an authentic English Tea at the very British salon that is situated in the heart of Dubai. Serving a range of different flavors in a pot of tea, try out the English favorite, Earl Grey (AED 40 for a pot served with milk or lemon). Fortnum & Mason offers an unbeatable view and an extensive afternoon tea menu (for more details click here).​ Worth the drive !​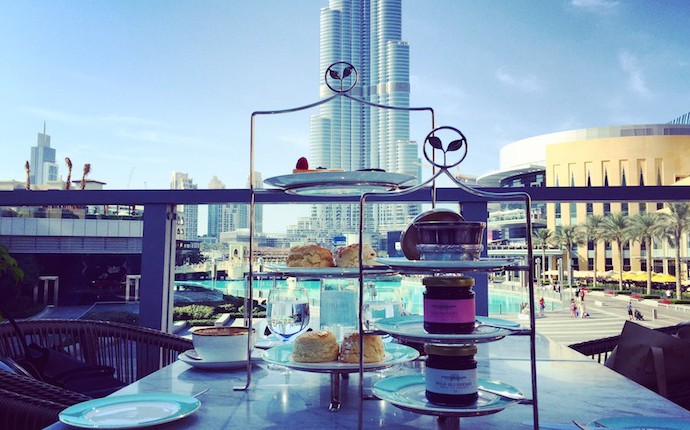 Fortnum & Mason
near Dubai Mall
Location Map
Gourmet items for a refined Afternoon Tea
Hidden inside the chic Avenue at Etihad Towers, 'The East India Company' is a pure delight to visit for the eyes and also a paradise for tea lovers. We found a multitude of teas and the store also stocks refined artisanal biscuits, jams and chocolates. This is the perfect spot to head to if you plan to organize an afternoon tea at your home and wish to impress your guests.
The East India Company
Avenue at Etihad Towers, Abu Dhabi
Location Map
Iced Tea
As soon as temperatures start rising up, iced-tea is a drink that becomes po​p​ular especially in Abu Dhabi. One of our favorite is the hibiscus flavor that is filled with anti-oxidants and is a signature flavor distinct to this region. You can easily find it in the Capital at the contemporary ​'​Argo Tea​'​ shops​ ​​(​Read our dedicated article to Argo Tea here​)​.
Argo Tea​
3 locations in Abu Dhabi: Al Wahda Mall​, Yas Mall and Khalidiya area​
Japanese Tea
​If you are in a zen mode, then it's time to experience Japanese tea. Tea ​is an integral part of the Japanese culture and green tea is the most important aspect of the tea ceremony. Depending on how long it is cultivated for green tea has different flavors and strength.
Known for its healing properties and general benefits to the health, Japanese tea is a must-try and there is no better place than ​Artteas in the World Trade Center Souq to enjoy the delicate Japanese Sencha tea (Read more about Arteas here).
Artteas – World Trade Center Souq
Tel : +971 2 628 26 79
Location Map
Karak Chai Tea
Served either hot or iced, we discovered a tiny cafe with a typical Emirati atmosphere downtown to enjoy karak tea. Prepared with black tea, condensed milk and flavored with cardamon, we enjoyed our cup of iced karak tea with the traditional warm​ luqaimat​ . Sit on a sofa sipping our ​karak ​tea and face the skyline of Reem Island, this is an experience worth trying out.
Seven Spices
Tel : +971 2 633 33 90
Location Map
​Ma​t​cha Tea
Known for its powerful health benefits – lower cholesterol and blood sugar, help burn fats, a cup of green matcha tea is also said to provide the equivalent of 10 cups of green tea for its antioxidants. A good excuse to visit the amazing TWG first boutique in Abu Dhabi located at Yas Mall as they serve Matcha tea there.
TWG at Yas Mall – First Floor
Tel: +971 2 ​565 03 60
Masala Chai Te​a
Since moving to Abu Dhabi, Masala Chai has become part of your weekly routine. A​n Indian speciality, Masala Chai is made with lots of aromatic spices that are brewed together with black tea. A very popular tea in​ Abu Dhabi and availbale at most roadside cafes, we love nothing more than watching waiters crossing the streets downtown to drop off a cup of tea to shopkeepers. Our favorite haunt to have the authentic version is ​Royal Rajasthan on Hamdan Street ​that serves chai and other delightful savory street food​. (Click here for more details)​ ​
​
Royal Rajasthan
Tel : +971 2 635 37 63
Location Map​
---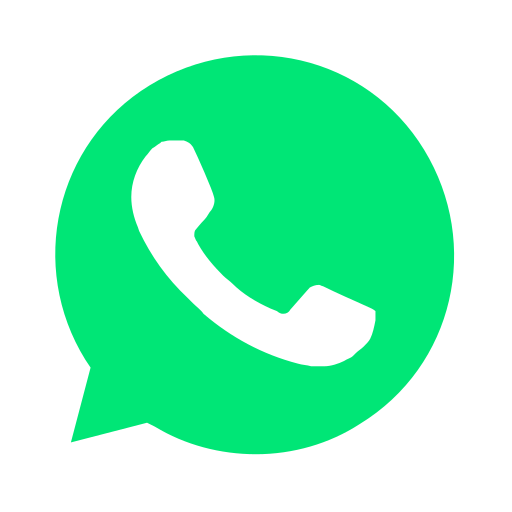 Join our WhatsApp group and receive curated news and offers in your WhatsApp Feed