SUBSCRIBE TO OUR NEWSLETTER
Want to make sure you know about the next private sale? The latest new hot spots and places to hang out in Abu Dhabi? Join our community to be the first to know.  Register to our newsletter, thousands of readers have signed up already!
You will never get bored ordering a meal at work or home in Abu Dhabi after reading this article
While we feel overwhelmed with a decadent list of restaurants to try for dinner, we used to feel restrained in our choices regarding home food delivery. There has however, been a change recently, and food delivery options have developed a lot these past months and now include an entire range of cuisines to choose from.
We have selected our 10 favourites from all around the Capital. Check them out below.
For healthy, fresh and tasty meals ….check EASY BITES
We probably were amongst the first to notice and mention this independent eatery that opened in 2013 in Abu Dhabi. They propose many tasty salads with a twist such as the Sicilian salad (still our personal favorite) prepared with shaved fennel, red cabbage, chicory, apple, orange, carrot, blue cheese crumbles, almonds and pistachios. The secret weapon is the dressing that has orange blossom honey in it.
Reading Easy Bites's menu always makes us hungry!
Browse their PDF menu here
Easy Bites
www.easybites.ae
Call them here : +971 2 644 84 40
For Asian food addicts, try…SUSHI CENTRAL

For a light lunch at the office, Sushi Central has us covered with different options and packages with more than 10 combos to choose from and also freshly prepared Nigiri, Maki and Sashimi is available. You can order different Yakitori, Teppanyaki or noodle meals to also enjoy.
Browse their menu here
Sushi Central
www.sushi.central.ae
Call them here : 600 52 0007
Get hot noodles in a box with …WOKINAKI
Recently opened in Deerfields Townsquare Mall, this is the first noodle box concept that we have seen so far in the Capital and we are fans. In 3 steps, you decide which noodle box fits your mood and are served a bespoke freshly-prepared wok-style meal in a box. Try it and you will adopt it. This is also a great home delivery option for a weekday dinner with the whole family as portions are really generous and it has all the ingredients for a simple and filling meal.
WOKINAKI
www.wokinaki.com
Call them here : +971 2 563 08 38
Read our full review here
We can't resist the salad selection from ….CIRCLE CAFE
With 2 locations across the Capital (Garden Plaza in Khalifa City A and Mangroves Village), Circle Cafe has a reputation for serving simple and tasty food. For the health conscious, Circle Cafe has a wide array of salads, warm sandwiches, and main courses to choose from with affordable prices ranging from 38 AED for a salad to 45-65 AED for a main. We always end up adding their famous sweet potato fries topped with za'atar herbs to our order.
CIRCLE CAFE
Call them Here : +971 2 556 15 50 (Raha Gardens) and +971 2 666 08 28 (Mangrove Compound)
Browse their menu here
Indian dishes with a modern twist at….BIRYANI POT
Since the very opening, we saw many people queuing to grab their lunch orders at Biryani Pot located inside the Galleria Mall. After tasting their dishes, we now understand what the buzz was all about. We are big fans of their Biryani ceramic pots (especially the one with quinoa) and of course the juicy rolls, naans, daals and rotis. They have a second location in Bawabat Al Sharq mall (BAS mall) that also provides home delivery.
Give them a call to check if you live in a zone covered in their delivery route.
BIRYANI POT
www.biryanipot.ae
Browse their menu here
The Galleria Mall on Al Maryah Island : +971 2 676 65 55
BAS Mall : +971 2 585 99 45
Fill your body and mind with …SOULFULL
Having a busy schedule is not an excuse to not have a healthy meal thanks to Soulfull. They offer many new and tasty salads to choose from: the baby spinach and strawberries salad priced at 37 AED is quite appealing as is the the kale and chicken (38 AED). Their website also offers detailed nutritional fact of their online menu. We also like the fact that the cage donates all unused food to charity.
SOULFULL
Call hem here : +971 2 643 36 69
http://www.soulfull.ae/
For your next shawarma craving, there is … LEBANESE FLOWER
Whenever you need a shawarma fix, our first thought is of course one of the oldest and most recognised shawarma eateries in the Capital.
Lebanese Flower was founded in 1986 in Abu Dhabi and now has 4 different outlets across Abu Dhabi that deliver in Abu Dhabi: Tourist Club area, Al Khalidiya area, Muroor area and Al Dafrah area. The classic chicken shawarma is priced at 7 AED and they also have a Mexican shawarma worth a try.
For those living off the island, check out the newly opened Zaytinya located in Al Seef Mall that delivers in different areas off the island. For more details, call +971 447 44 89.
LEBANESE FLOWER
Tourist Club area – +971 2 644 02 69
Al Khalidiya area – +971 2 665 87 00
Muroor area – +971 2 448 81 30
Al Dafrah area – +971 2 642 42 08
A light and tasty lunch with an Asian flair …at HANOI NATURALLY, of course.
This popular and quaint eatery has gained its reputation over the years- it was the first Vietnamese restaurant to open in the UAE in 2000 – and proposes a wide selection of light and healthy Asian dishes. For a delicious lunch, try their fresh summer rolls (18 AED for 2 pieces) and the tiger prawns and mango salad (35 AED). Two classics that always work well together!
Hanoi Naturally now has a second location on Reem Island in Boutik Mall .
HANOI NATURALLY
Call them here: +971 2 626 11 12 (Al Markaziya outlet)  and+971 2 677 08 66 (Boutik Mall)
Check their menu here 
Order your burger online with ….GRAND CENTRAL
Craving a juicy burger and wish to get it delivered at your doorstep. You are just a few clicks away from enjoying your juicy meal from Grand Central. Their website proposes to order your food online and we quite like some of their options such as having the burger wrapped in lettuce instead of buns, the possibility to order an extra patty or the option of ordering a vegetarian burger.
Give them a call to check if one of their two locations can deliver to your home.
GRAND CENTRAL
Call them here : Muroor store (+971 2 642 64 99) and Dalma Mall store (+971 2 445 58 67)
Online orders here 
Try it and you will adopt it… NOLU'S CAFE
Wanting to enjoy a hearty and healthy meal and discover new tastes? Just go for Nolu's which offers a wide range of Afghani options that are absolutely worth experiencing. A bit expensive though (minimum order is 80 AED), this option is worth a try from time to time when you feel like you deserve a little extra to boost your productivity!
They recently added an interesting business lunch menu with plenty of dishes from plates, to mini sandwiches or baby salads served along with a cup of soup that are really wholesome and range from 50 to 60 AED.
So, it's very convenient to place an order with a few colleagues and share a great meal at work. Read our full review here
NOLU'S CAFE
Call them here : Al Bandar (+ 971 2 557 95 00) and The Galleria Mall (+971 2 644 15 16)
http://www.noluscafe.com/
---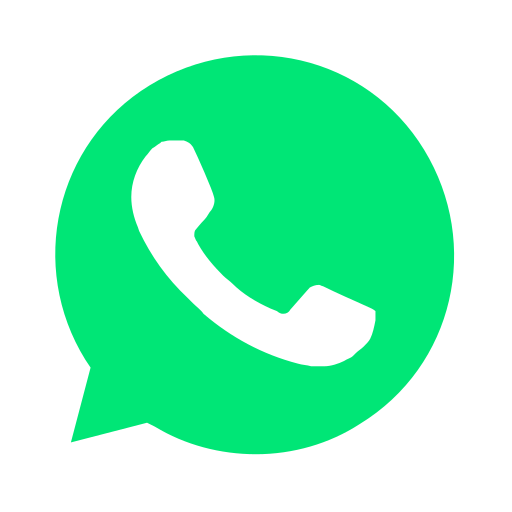 Join our WhatsApp group and receive curated news and offers in your WhatsApp Feed