SUBSCRIBE TO OUR NEWSLETTER
Want to make sure you know about the next private sale? The latest new hot spots and places to hang out in Abu Dhabi? Join our community to be the first to know.  Register to our newsletter, thousands of readers have signed up already!
If the cavemen didn't eat it, you shouldn't either
The Paleo Diet, shortened from the true name of the Paleolithic Diet approach, is one that takes us back to the ancient years and essentially tries to create a diet that the cavemen would have eaten. These ancient hunter-gatherers lived before the advent of agriculture and existed on lean proteins (like fish, venison and poultry), eggs, fruits, vegetables, nuts and roots.
The diet was popularized by S. Boyd Eaton, M.D., a professor of anthropology at Emory University who believed that such a diet is what the human body, both then and now, was built to eat. These days more and more celebrities such as Gwyneth Paltrow, Megan Fox, Jessica Biel, Matthew McConaughey and professional athletes have selected to stay vibrant and fit by practicing the Paleo lifestyle and are realizing how the diet affects their long-term health.
What you can eat:
Grass-feed meats
Fish/seafood
Fresh fruits and veggies
Eggs
Nuts and seeds
Healthy oils such as olive, walnut, flaxseed, macadamia, avocado and coconut
What you can't eat:
Cereal grains
Legumes (including peanuts)
Dairy
Refined sugar
Potatoes
Processed foods
Salt
Refined vegetable oils
In case you still can't figure out the food to eat when on a Paleo diet then click here.
The Paleo Diet has strict followers all over the world and given its all its health benefits its definitely worth giving a try.  If you would like to find out more about the best diet to fit your lifestyle then click here.
Lastly, here are a couple of our favourite Paleo recipes from www.paleoplan.com
Paleo Breakfast: Smoked salmon scrambled eggs (serves two)
Paleo Lunch: Kale salad with chicken (serves two)
Paleo Dinner: Asian Ground beef and veggie lettuce wraps
Breakfast: Smoked salmon scrambled eggs (serves two)
Ingredients
1 tsp coconut oil, bacon grease, lard, or tallow
4 eggs
1 Tbs water
4 oz smoked salmon, sliced or broken into small pieces
1/2 avocado
freshly ground black pepper, to taste
4 chives, minced (or use 1 green onion, thinly sliced)
Instructions
Heat a medium skillet over medium heat. Add coconut oil to pan when hot.
Meanwhile, crack eggs into a small bowl. Add water and scramble with a fork.
Add eggs to the hot skillet, along with smoked salmon. Stirring continuously, cook eggs until soft and fluffy.
Remove from heat. Top with black pepper, avocado, and chives to serve.
Lunch: Kale salad with chicken (serves two)
Ingredients:
1 bunch lacinato kale (enough for about 6 cups of chopped leaves)
2 Tbs extra virgin olive oil
juice of 1 small lemon
1/8 tsp sea salt (optional)
1/4 tsp freshly ground black pepper
2 (6 oz each) boneless, skinless chicken breasts, cooked and sliced
1/4 cup toasted sunflower seeds
Instructions:
Wash kale and remove leaves from woody stems. Slice leaves thinly.
In a large bowl, combine kale, olive oil, lemon juice, sea salt (if desired) and freshly ground black pepper. Toss to coat leaves completely.
Divide kale into two bowls. Top each salad with a cooked chicken breast and sunflower seeds to serve.
Dinner: Asian Ground beef and veggie lettuce wraps
Ingredients:
1 lb grass-fed ground beef
1 small onion, chopped
2 cloves garlic, minced
1 TB. fresh chopped ginger
1/2 cup sliced mushrooms
1 cup shredded cabbage
1 TB. apple cider vinegar
1 TB. coconut aminos
1 TB. fish sauce
1 head Iceberg or Bibb lettuce, large leaves in tact
Instructions:
Heat a skillet over medium heat and add the ground beef and onions. Cook until the beef is no longer pink in the center (about 7 minutes) and add the garlic and ginger. Stir well for about a minute.
Add the mushrooms and cabbage and cook until vegetables are soft. Stir in the vinegar, coconut aminos, and fish sauce and continue stirring until heated through.
To serve, spoon the ground beef mixture into the lettuce leaves, being careful not to overfill. Top with additional cabbage, carrots, and green onions if desired.
---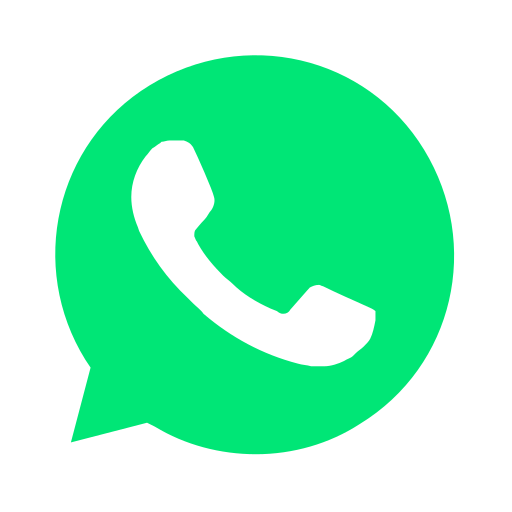 Join our WhatsApp group and receive curated news and offers in your WhatsApp Feed