SUBSCRIBE TO OUR NEWSLETTER
Want to make sure you know about the next private sale? The latest new hot spots and places to hang out in Abu Dhabi? Join our community to be the first to know.  Register to our newsletter, thousands of readers have signed up already!
If you are not fasting and looking for lunch options in Abu Dhabi during Ramadan 2018 then check the list below.
As most places are closed for lunch during Ramadan 2018 in Abu Dhabi it is always a challenge to find a spot you can dine-in at during the day. For those that are not fasting there are places around town that do keep their kitchens open and can serve meals. Check out our list of eateries that have the approved license to remain open during lunch. We will update the list throughout the months of May and June 2018.
Please note eating is not allowed publicly from sunrise to sunset, so be mindful and respectful of this.
---
AL REEM ISLAND AND AL MARYAH ISLAND
---
BENTLEY BISTRO & BAR (International cuisine)
The Galleria mall
Al Maryah Island
+971 2 626 21 31
Ramadan Opening Times: open for lunch and dinner from 12:00pm-midnight (1:00am on Thursday and Friday)

---
BYRIANI POT (Indian cuisine)

The soulful Indian dining experience welcomes guests with healthy, delicious, good food using fresh ingredients. Biryani Pot will be offering a Ramadan set menu with a choice of beverage, soup, starter, main course, and dessert.
Time: Open daily from 11am to midnight
Ramadan set menu including its authentic Chicken Biryani, Masala Lamb Curry, and Zaatar Naan (Price: AED 59)
---
COYA (Peruvian Cuisine)
The Galleria, Al Maryah Island, Abu Dhabi
Ramadan Opening Times: open daily between 12 noon and 5.30pm
Tel: +971 2 306 70 00
---
EAT GREEK KOUZINA (Greek Cuisine)
The Galleria, Al Maryah Island, Abu Dhabi
Time: Open from 12pm daily until midnight
Eat Greek Kouzina provides the ultimate Greek dining experience in the UAE, in the heart of The Galleria on Al Maryah Island. Diners can indulge in a menu filled with classic Greek dishes, all served with a contemporary twist. The restaurant will be open for lunch daily during Ramadan.
Price: Normal a la carte prices
---
FIRST CLIQUE
Marina Square, Al Reem Island, Marina Blue Building 8, Hazza Bin Zayed St
Ramadan Opening Times: 11 am – midnight
Tel: +971 2 679 49 49
---

The Galleria, Al Maryah Island, Abu Dhabi
Ramadan Opening Times: 12pm – midnight
Menu: A La Carte
Tel: +971 2 582 36 39
---
NOLU'S
Downtown, The Galleria – Al Maryah Island – +971 2 644 15 16
Nolu's is a unique blend of healthy Californian and traditional Afghani cuisine, with chefs from the USA and Afghanistan, working together to create spectacular dishes. The restaurant will be offering an outstanding Iftar buffet and Suhoor menu, along with delicious desserts. 
Iftar buffet with a variety of signature and wholesome dishes
Time: 12pm until 11pm
Price: AED 175
Private events available upon request
A special Suhoor and Iftar menu will be available to order which will comprise of individual Suhoor Boxes either for catering or via the call centre for delivery
Desserts such as Date Cake, Cardamom Cheesecake, Baklava Cake, Pistachio Alfajor and a special Ramadan Cake
---
ROBERTO'S ABU DHABI
Rosewood Hotel – The Galleria Mall – Al Maryah Island – Abu Dhabi – UAE
The Italian eatery will be offering its exquisite lunch and dinner menu during the Holy Month.
Ramadan Opening Times: Tuesday 15th May until Saturday 16th June
Lunch: 12pm until 4pm
Dinner: 7pm until 1am
Lounge and bar: 7pm until 3am
Price: Normal a la carte prices
Entertainment: Soft background music
Tel: +9712 627 9009
Pranzo in Gardino, Saturday brunch will be suspended during Ramadan with the last one taking place on the 12th May, and restarting on 16th June.
---
SUSHI ART
Al Maryah Island, Galleria Mall
Ramadan Opening Times: Open during the day for lunch and deliveries
Time: 11am until 11pm
Tel: +971 2 677 08 30
Sushi Art serves the ultimate blend of authentic Japanese Sushi with the best of French influence. Combining dine-in, delivery and take-away, SushiArt will be offering its guaranteed Japanese ambiance during the Holy Month.
---
ZUMA (Japanese cuisine)
The lively and popular Japanese restaurant will be serving its popular Ebisu lunch menu during Ramadan. The exquisite menu invites guests to explore a variety of signature dishes, such as Miso Marinated Black Cod and Roasted Boston Lobster.
Zuma Restaurant & Lounge
Time: Open for lunch from 12pm until 3:30pm on weekdays and until 4pm at the weekend
Time: Open for dinner from 7pm until 12am (Saturday to Wednesday) and until 1am (Thursday to Friday)
Zuma Bar
Time: Open from 12pm until 1am (Saturday to Wednesday) and until 2am (Thursday and Friday)
The Galleria Mall, Al Maryah Island
Tel: +971 2 401 59 00
---
CORNICHE AND DOWNTOWN
---
BU!


The Mall at WTCAD – Level 4
Ramadan Timings : open daily for lunch between 12:00pm noon and midnight
Tel: +971 2 666 80 66
---
CAFE ARABIA (Arabian & Western Breakfast, Lunch & Dinner)
Villa 637, 15th Street
Ramadan Opening Times: 8:00am – 12:00am midnight
Location Map
---
CAFE 302
Hamdan Bin Mohammed St – Abu Dhabi
Ramadan Opening Times
: open daily from 6:00 am until 11:00 pm
Tel: +971 610 66 66
Location Map
---
CARLUCCIO'S (Italian cuisine)
Eastern Mangroves Promenade
Ramadan Opening Times: 9:00am or 10:00am – 10:00pm
Location Map
Tel : + 971 2 641 22 31
---
CRUSTIQUE BAKERY
Al Falah Street, Ministry of Energy Building, Ground Floor
Ramadan Opening Times: open daily from 7:00 am till 10:00pm
Tel: +971 2 677 70 04
Location Map
---
Ramadan Opening Times: open daily from 7:0am to midnight
Tel: +971 2 698 22 22
---
Ramadan Opening Times: Open daily from 12 pm – 11:30 pm

---
JAZZ @ PIZZA EXPRESS


The Hub at World Trade Center Abu Dhabi
Ramadan Timings: Open daily from 11:30 am noon until midnight
Tel: +971 2 444 77 52
---
JONES THE GROCER (Café style cuisine) | more info here
Ramadan Opening Times:
Al Mamoura: 8 am – 1 am
Pearl Plaza Khalidiyah: 10 am – 1 am
Al Mamoura Building B – +971 2 443 87 62
Khalidiyah (Pearl Plaza Tower, next to Oryx Hotel)
– +971 2 639 58 83
---
THE SPORTSMAN'S ARMS

Ramadan Timings: Serving breakfast, lunch and dinner from 8:00 am until midnight or 2:00 am
Tel: +971 2 403 42 35
---
TAMBA (Modern Indian Cuisine)
The Hub, Level 6, The Mall at World Trade Center Abu Dhabi
Ramadan Opening Times: open 12:00pm – 1:00am weekdays , 12:00pm – 2:00am Thursday to Saturday
Tel: +971 2 672 88 88
---
THE LIVING ROOM CAFE
Khalidiyah Village
Ramadan Opening Times: open daily from 9:00 am until 11:00 pm
Tel: +971 2 639 66 54
---
Corniche Road – Villa T3
Ramadan Opening Times: open daily from 8:00 am till 11:00 pm
Location Map
Tel: +971 2 681 18 77
---
WHEAT (Café style cuisine)
Ramadan Opening Times: 7:00am-7:00pm
Location Map
Tel: +971 2 674 20 20
---
AROUND KHOR AL MAQTA
---
COOPER'S BAR & RESTAURANT (British Gastro Pub)
Park Rotana
Ramadan Opening Times: open daily from 09:00 am till 2:30am
Tel: +971 2 657 33 33
---
FIRST CLIQUE CAFE
Khalifa Park
Ramadan Opening Times: open daily from 9:00am to 3:00pm dine in and take away
Tel: +971 2 449 98 10
---
NOODLE HOUSE (Asian cuisine)
Souk Qaryat Al Beri
Ramadan Opening Times: 12:00pm noon-midnight
Location Map
Tel: +971 2 558 16 99
 SHO CHO (Japanese cuisine)
Souk Qarayat Al Beri
Ramadan Opening Times: 12pm – 1am (Abu Dhabi) TBC
Price: Bento Box from AED 105 to AED 125
Location Map
Tel: +971 2 558 11 17
---
SAADIYAT ISLAND, YAS ISLAND

---
CIRCLE CAFE (Cafe style cuisine)
Saadiyat Beach and Residence, Abu Dhabi
Ramadan Opening Times: Open for dine-in from 8:00 am – 11:00 pm daily
Tel: +9712 448 42 55
Website
---
HICKORY'S SPORTS BAR


Yas Links Golf Club, Saadyiat Island
Ramadan Opening Times: open daily between 6.30 am and midnight
Tel: +971 2 810 77 10
---
L'ARTE (fusion of Mediterranean, European, Indian and Arabic Cuisine)
Manarat Al Saadiyat
Ramadan Opening Times:open daily from 8:00 am to 11:00 pm
Saadiyat Island
Location Map
Tel: +971 2 657 58 88
---
THE CAFE
Park Hyatt Abu Dhabi Hotel and Villas, Saadiyat Island
Ramadan Opening Times: Open daily 6 am -5.30 pm
Tel: +971 2 407 11 38

---
KHALIFA CITY, RAHA BEACH…
---
ANDIAMO (Italian style cuisine)
Al Zeina
Al Raha Beach
+971 2 556 57 75
Ramadan Opening Times: open daily from 6:00am until 11:00pm
---
CAFE 28
(Café style cuisine)
Abu Dhabi Golf Club
Open daily throughout Ramadan for breakfast, lunch and dinner
Ramadan Opening Times: 6:00am-midnight
CAFE FIRENZE (Café style cuisine)
Al Zeina, Al Raha Beach
Ramadan Timings: 7:00 am – 11:00 pm
+972 2 556 46 43
---
CIRCLE CAFE (Cafe style cuisine)
Al Raha Gardens, Khalifa City A
Ramadan Opening Times: Open for dine-in from 9:00am – 12:00am midnight daily
Tel:+971 2 556 15 50
Location Map
Website
---
 JIM'S KITCHEN TABLE (Café style cuisine)

Masdar City – Ground floor SIEMENS building
Ramadan Opening Times: Open daily from to 9:00 am to 8:30 pm
Location Map
Tel: +971 2 491 94 01

---
JONES THE GROCER (Café style cuisine) | More info here
Ramadan Opening Times:
Al Muneera: 8 am – 1 am
Al Raha Gardens: 8 am – 1 am
Al Raha Gardens- Garden Plaza – +971 2 557 48 82
Al Muneera – Etihad Building Ground Floor – +971 2 676 71 41
---
THE LOUNGE
THE WESTIN ABU DHABI GOLF CLUB & SPA
Ramadan Timings: daily from 7:00am till 11:00pm
---
NOLU'S
Al Bandar – Al Raha Beach – +971 2 557 95 00 – open from 12 noon to 4:00 pm and sunset – midnight
---
---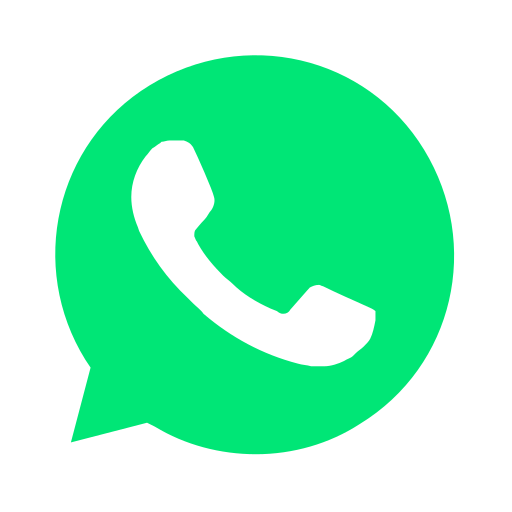 Join our WhatsApp group and receive curated news and offers in your WhatsApp Feed