SUBSCRIBE TO OUR NEWSLETTER
Want to make sure you know about the next private sale? The latest new hot spots and places to hang out in Abu Dhabi? Join our community to be the first to know.  Register to our newsletter, thousands of readers have signed up already!
Here is why these sites should be on your to-do list during the cool season!
With the winter holidays around the corner, some may have a few days off or then family visiting from abroad. With this beautiful weather, it really is time to be outdoors and explore all what the natural and cultural sites the country has to offer.
We have a round-up of the different sites worth checking out, that are just ideal for a fun-filled day out in the UAE.
THE RAIN ROOM IN SHARJAH
You may have come across videos and selfies on Instagram showcasing the incredible Rain Room in Sharjah. This site-specific installation was created by Random International and  it provides an immersive experience of continuous rainfall. When visitors enter the room, they are directed to navigate intuitively and carefully through the dark underground space in order to protect themselves from the downpour. As the visitors walk through the room, which uses 1,200 liters of self-cleaning, recycled water, their movements trigger motion sensors that pause the rainfall when their movements are detected.
Be aware this attraction is highly popular so advanced booking is absolutely mandatory. We made the maistake ourselves so that's why we absolutely insist on booking your tickets first. A must-see!
Full review here
---
JAMEEL ARTS CENTER IN DUBAI
If you are into contemporary art, this is a new art destination to visit. Inaugurated in November 2018, this contemporary arts institution features 10 gallery spaces; the Gulf's first open-access arts library and resource centre; 7 desert gardens; commissions, studio and events spaces; a restaurant and shop.
Don't hesitate to pay a visit to this center by the end of the afternoon in order to spend some quality time outdoors while wandering in the different gardens and enjoy the illuminated art sculptures.
All details here

---
QASR AL HOSN IN ABU DHABI
December 2018 saw the reopening in Abu Dhabi of one of UAE's most important historic and cultural landmark: Qasr Al Hosn.
From the fort, to the cultural foundation to the House of Artisans, there is a lot to do at this site. Check our detailed article here about what not to miss.
You can purchase your tickets online before visiting.
All details here
---
AL AIN OASIS

Whenever we think of the famous Al Ain Oasis, we feel a sense of peace and calm because of the endless shaded walking pathways. We just adore walking there, enjoying the breeze and the shade provided by the palm trees surrounding the area. You also get to see many falajs that distribute water within the oasis.
More details here
Make a stop at Al Jahili Fort  and if it is not too late, take some time to watch inside the Al Ain Oasis the ephemeral artwork by artist Imran Qureshi, which was part of Abu Dhabi Art BEYOND in 2018 (See Insta image below).
---
MLEIHA ARCHEOLOGICAL SITE IN SHARJAH EMIRATE
If enjoying the outdoors through exhilarating recreational activities while being surrounded by authentic Emirati hospitality and the UAE's breathtaking natural desert landscapes is your idea of making the most of the sensational weather this season, then look no further than Mleiha. This eco-destination recently opened its doors to the public and offers plethora of leisure activities, which are as fun as they are educational.
Full details here
---
THE MIRACLE GARDEN IN DUBAI

Living in the desert makes us always want to find green landscapes. If you miss walking around a park admiring flowers, then you should definitely head to Miracle garden in Dubai. Located in Dubailand, this park is the world's largest natural flower garden and it now features over 50 million flowers and 250 million plants.
More details here
---
AL QUDRA CYCLE COURSE IN DUBAI
In the mood for a day of cycling? Head to Al Qudra (location map here) and enjoy the fairly flat paths which are completely surrounded by sand dunes. Conveniently located where Al Qudra Road and Bab Al Shams meet, the Al Qudra Cycle Course stretches into the desert and allows the rider access to an uninterrupted 85km loop, ideal for those who want to experience a scenic route.
You can easily rent a bike there upon arrival, and there are also shorter paths that make the journey there perfect with the whole family.
Located on the road that leads to the luxury resort Bab Al Shams, cyclists can always stop by there for refreshments once they are done.
A spot where you can enjoy glorious sunrises and sunsets over the desert and if you are lucky, you may come across various wildlife such as oryx, deers and camels who can roam past the cycle path.
Whether you choose the 50km loop from the biking rental store or include an additional 20-30km extension as well as a 16km out and back, locally known as "The Stick" you will surely be delighted by what Dubai has to offer via the bike.
The Rental facility is located at our Seih Al Salam Store directly at the Al Qudra Cycle Course, once you arrive you can be riding your bike in less then 15 minutes of your arrival.
More info about the biking rental company there 
---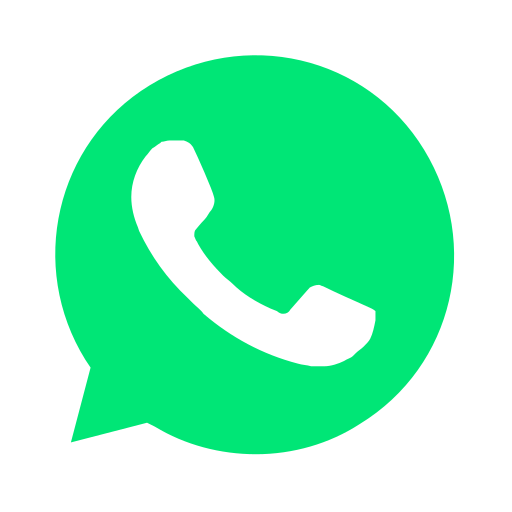 Join our WhatsApp group and receive curated news and offers in your WhatsApp Feed