SUBSCRIBE TO OUR NEWSLETTER
Want to make sure you know about the next private sale? The latest new hot spots and places to hang out in Abu Dhabi? Join our community to be the first to know.  Register to our newsletter, thousands of readers have signed up already!
The NYUAD Art Gallery, the University's academic museum-gallery, will show The Sovereign Forest from January 22 to May 30.
The NYU Abu Dhabi (NYUAD) Art Gallery will open a solo project in spring 2020 by Amar Kanwar, one of India's most critically-acclaimed and internationally-exhibited contemporary artists. The award-winning artist explores the politics and intricacies of power, violence, and justice, through poetic films and comprehensive multimedia works.
Chairperson at Ishara Art Foundation, Smita Prabhakar, comments: "Our goal at Ishara Art Foundation is to champion South Asian voices and share compelling contemporary artistic practices. This collaboration with The NYUAD Art Gallery allows us to bring audiences in the UAE an even greater depth of work by Amar Kanwar, offering a comprehensive introduction to the practice of one of South Asia's foremost artists. As a new member of the UAE arts community, we are honored to work alongside NYUAD Art Gallery on this presentation, and look forward to future collaborations that benefit and grow our shared audiences."
Chief Curator at NYU Abu Dhabi and Executive Director of the NYUAD Art Gallery, Maya Allison, comments: "This is an exceptionally exciting exhibition and collaboration for The NYUAD Art Gallery. I'm delighted that our collaboration will enable audiences here to have the rare experience of seeing two such major Amar Kanwar projects in proximity. It is a unique privilege to host his thought-provoking and critically important work.
The Sovereign Forest is, in many ways, a 'living' artwork, one that continues to grow and shift with each installation, as do the questions it brings to light. The opening of the Ishara Art Foundation earlier this year marks an important new chapter for South Asian art in the UAE. When we opened our doors five years ago, I hoped we would one day see such a trans-institutional collaboration – one that benefits our university faculty and students, as well as our broader UAE audiences."
The Sovereign Forest at The NYUAD Art Gallery
The Sovereign Forest at The NYUAD Art Gallery is an ongoing multimedia installation that is a creative response to crime, politics, human rights, and ecological crisis. It evolved out of the political and environmental conflict in the resource-rich, and the largely tribal Indian state of Odisha.
Kanwar has been observing and documenting the industrial interventions that have irrevocably altered Odisha's landscape for more than a decade. The Sovereign Forest is a long-term commitment of the artist with media activist Sudhir Pattnaik, and designer and filmmaker Sherna Dastur.
The Sovereign Forest is inspired by a search for the possible answers to the following questions: How to understand crime and the conflict around us? Who defines evidence? Can "poetry" be used as "evidence" in a trial? How do we see, know, understand, and remember disappearances? How to look again?
Multiple works make up The Sovereign Forest, which has appeared in different iterations.
At its core are two films: The Scene of the Crime (2011), a film that documents landscapes selected for industrial development prior to their obliteration, and A Love Story (2010), about the experience of that loss.
The installation will include three large handmade books, The Counting Sisters and Other Stories (2011), The Prediction (1991– 2012), and The Constitution (2012) with their own films projected on its pages. Containing local fables, stories of the incarcerated, and pieces of "evidence" such as a fishing net, a cloth garment, rice seeds, a betel leaf, and newspaper embedded inside the paper, visitors are encouraged to turn the pages and read these stories. In an adjacent gallery, an edition of The Listening Bench (2013) will also be presented, where visitors can hear an audio track from the project.
In many ways, The Sovereign Forest expands upon a theme that has become central to The NYUAD Art Gallery's program offering: that of a landscape as a frame for reflection and examination of where we are, both culturally and physically.
The Sovereign Forest's two films, The Scene of Crime and A Love Story, were edited by Sameera Jain with cinematography by Dilip Varma. The exhibition design, book design, and paper-making were all executed by Sherna Dastur. It was produced with the support of Samadrusti, Odisha; Thyssen-Bornemisza Art Contemporary, Vienna; Centre Pompidou, Paris; Yorkshire Sculpture Park, UK; Documenta 13, Kassel; and Public Press, New Delhi.
NYU Abu Dhabi Art Gallery | Saadiyat Island, Abu Dhabi, United Arab Emirates
Website: https://www.nyuad-artgallery.org/
---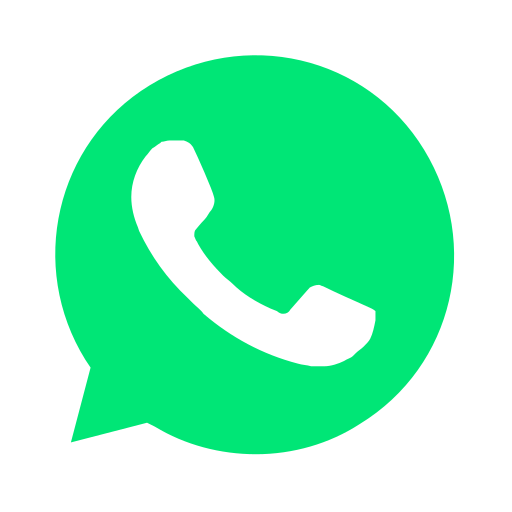 Join our WhatsApp group and receive curated news and offers in your WhatsApp Feed