SUBSCRIBE TO OUR NEWSLETTER
Want to make sure you know about the next private sale? The latest new hot spots and places to hang out in Abu Dhabi? Join our community to be the first to know.  Register to our newsletter, thousands of readers have signed up already!
Here is exactly why D3 (DUBAI DESIGN DISTRICT) is actually worth a detour…
Like most Abu Dhabi residents, every few weeks we go spend a day in Dubai. We all end up exploring our usual haunts but how many of you have yet to visit D3-one of the coolest and hip area in the city?
Let us help you navigate through this thriving creative community with our top picks at Dubai Design District.
The D3 pedestrian-friendly neighborhood
Let's start with all the practical information! Head over by car as it's easy to park there on weekends since most of the offices are closed and there are plenty of spots around Dubai Design District (check our map below for the precise D3 location). Just be aware that parking tends to be full on weekdays during office hours.
As soon as the temperatures start to cool down, it is a lovely spot to head to as the whole area is pedestrian friendly with shops and restaurants on the ground floor of the D3 office buildings.
Located on the outskirts of Dubai, this area is buzzing with fashion aficionados and foodies as there are a shops, concept stores, galleries, pop up shops, cafes and restaurants not to be missed.
There are public art installations and outdoor seating that gives the place that distinct artsy vibe. Just watch the video clip of the Imagine Dragons band as they chose this spot in Dubai to illustrate the video clip of their song called "Thunder".
---
Frame Concept store and YUi restaurant
Frame is the Middle East's first ever boutique dedicated to Japanese lifestyle and culture. Everything you see is for sale, and has been carefully curated based on FRAME's concept of permaculture. Craft items, selected collections of menswear and womenswear, and homeware sit alongside stationery, globally sourced vinyl, vintage books, plants, foodstuffs, and even toys.
The positives include: a very rare curated lifestyle shop to get fancy gifts for men and accessories, crockery or gadgets for the home. We were lucky enough to meet the owner during our first visit who created this boutique along with Yui restaurant located within the concept store (all details here).
Any ramen lovers here? Make sure you stop there at lunchtime to try their ramen bowls. Their wholesome meals are fairly priced and bring back regulars, so get in line if you want yours while scouring D3.
Yui
Daily 12pm to 12am
Ground Floor
Building 7
+971 4 243 42 17
---
The Lighthouse concept store and café
If you fancy concept stores, then, The Lighthouse should also be on your list. We like the white and minimalist decor inside and the shop is like a fancy boutique museum with a handpicked selection of gifting merchandise by international and regional designers which includes crockery, travel and lifestyle accessories, books or cute notebooks and stationery.
A lovely place to stop for coffee and a croissant whenever you need to take a break (our review here)
The Lighthouse
Sun-Wed: 8am to 11pm
Thu & Fri: 8am to midnight
Sat: 8am to 6pm
Ground Floor
Building 6
+971 4 422 60 24
---
Chez Charles restaurant
Fancy traditional French cuisine in a contemporary setting? Book your table at Chez Charles then. The restaurant decor reminds us of a fancy Parisian brasserie with leather sofas, white ironed tablecloths and black and a lovely outdoor patio.
The a la carte menu features dishes that are really hard to find in the country, including "Paté en croute" and "quenelles" that French cuisine connoisseurs are probably craving!
Detailed review here
Chez Charles
Daily 12pm to 12am
Ground Floor
Building 11
+971 4 512 24 44
---
Craft cafe
Craft Café is a homegrown concept offering an eclectic menu and stylish setting that is ideal for the burgeoning, creative d3 scene. A brightly lit, stylish space, the café has a relaxed and friendly vibe. The menu is filled with hearty, healthy, soulful food designed to complement an active and healthy lifestyle. The café prides itself in trying to use locally sourced food, and only the freshest ingredients.
Check our detailed review here
Craft Café
Dubai Design District
+971 4 514 90 25
---
1Life
One Life is a brightly lit cafe that serves an all day breakfast-which means that you can eke your morning out past 11 am. The dishes include healthy items like chia pudding and oats, plus more substantial breakfast staples like eggs on toast. It is a pleasant place to not just enjoy breakfast anytime of the day but to also sit and watch the eclectic crowd of D3 go by. Click here to read our review
One Life Kitchen and Café
Unit R04 (Ground floor facing open car park)
Building 5
+971 4 513 47 27
---
Akiba Dori
A foodhall-style indoor alleyway inspired by Akihabara, Tokyo. Expect to find baked goods, coffee, ice cream, street food, an ultra modern arcade, and a bar serving incredibly well priced drinks, & a one of a kind Tokyo-Neapolitan Pizzeria. We enjoyed their arcade games and the friendly atmosphere.
Akiba Dori
Ground Floor
Building 8
+971 4 770 79 49
---
Amorino
Amorino offers gelato and sorbets churned everyday in typical Italian fashion. If you are into gelato then Amorino is the artisinal ice cream shop in D3 serving uniquely shaped ice cream in cones. This gelato boutique has become an icon in Europe, especially in London or Paris, and during summer time, customers stand in a long line just to get their gelato fix.

Amorino
Ground Floor
Building 11
+971 4 557 50 84
---
The Espresso Lab
Bright and welcoming, The Espresso Lab can really feed your caffeine addiction and perhaps finally fulfil your quest for finding the best coffee in Dubai.
The Espresso Lab
Ground Floor
Building 7
+971 50 421 11 88
---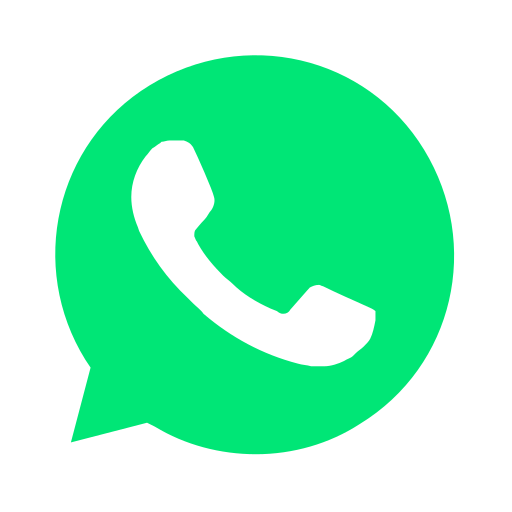 Join our WhatsApp group and receive curated news and offers in your WhatsApp Feed