SUBSCRIBE TO OUR NEWSLETTER
Want to make sure you know about the next private sale? The latest new hot spots and places to hang out in Abu Dhabi? Join our community to be the first to know.  Register to our newsletter, thousands of readers have signed up already!
Time to register for Abu Dhabi Summer Camps 2018
With school coming to an end and Eid Al Fitr behind us, parents are finding themselves racing to sort out their summer plans. After the holiday is booked, many also have to find a summer camp suitable to their kids' interests. There is good news for parents in Abu Dhabi, as this year the capital has a wide selection of cool camps catering to all ages.
Here's a short list of summer camps in Abu Dhabi 2018 that fit all interests and budgets.
LOUVRE | A WEEK AT THE MUSEUM
This just sounds so appealing! Kids and teens can embark on a week-long camp of art, learning, experimenting, creating, playing and having fun at the Louvre. The program is as follows:
Day 1 – Express through Portraits
Day 2 – Writings and Symbols
Day 3 : Every-day Objects
Day 4 : Art in Action
Day 5 : Creation and Presentation
Dates & Age groups: 
July 1 – 7: 7 to 11 years old
July 8 – 12: 12 to 15 years old
Timings: 9 am – 3 pm daily
Pricing(including VAT): 
With lunch: 1050 AED
Without lunch: 945 AED
Location: Louvre Abu Dhabi
T: 600 56 55 66  or visit the ticketing desk
E: education@louvreabudhabi.ae
EXPERIENCE | MAD SCIENCE
---
Mad Science Summer Camp in Abu Dhabi in 2018
Mad Science is back in Abu Dhabi bringing Fun Science Learning this Summer in the capital.
Happening this July 8-12 at American International School of Abu Dhabi, this will be a fun-filled, action-packed camp that kids are definitely going to remember. Register now!
Dates: July 8 – 12
Timings: 10.30 am – 2.30 pm
Ages Group: suitable 5 – 12 years old
Location: American International School of Abu Dhabi (AISA)
T: 04 337 74 03 / 056 441 20 76
E: madscience@eim.ae
STUDY | LANGUAGE SUMMER CAMP
---
Master English before going back to school in September 2018
For those who struggle with English and need to be more comfortable before school restarts, there are some schools in Abu Dhabi that propose specific programs designed for kids.
Eton Institute and British Council propose such formulas called English Language Programs (English Learning Language).
ETON INSTITUTE
The Eton Institute Summer Camp is the perfect combination of language learning and arts and crafts activities (delivered in the target language). Art is a great way to introduce new vocabulary in a fun and exciting way. It also helps learners recall what they have learned through the art they created.
What: Their classes cover all four language skills; speaking, listening, reading and writing and are formed in small groups to ensure each child receives plenty of individual attention and support. Each batch includes 30 hours of language learning and 10 hours of Arts and Crafts.
Date: 8 July – 19 July | 22 July – 2 Aug. | 5 Aug. – 16 Aug.
Schedule: 9  am to 1 pm
Age Groups: 7-9 yrs. | 10-12 yrs. | 13-16 yrs.
Venues: Eton Institute Abu Dhabi
Fees: NA
Website Details: https:// etoninstitute.com/event/kids- and-teens-summer-courses
BRITISH COUNCIL
The summer school consists of 37.5 hours displayed over a 15-day course.
What: Summer courses for kids are designed around fun stories, games and creative activities that will inspire kids, improve their language and build their confidence. Typical activities include: inventing, experimenting and presenting new ideas, arts and crafts, drama, games, and storytelling.
Dates: 6th-26th July 2018 or 29th July – 16th August 2018
Levels: 4 levels available from Beginner, Elementary, Pre-Intermediate to Intermediate
Fees: 3045 AED for the summer schhol program
Website details: https://www. britishcouncil.ae/en/english/children/kids-summer
ENJOY | KIDS AT THE PALACE
---
Emirates Palace proposes a summer camp that will last all summer long with different activities depending upon the kids ages (5-6, 7-9, 10-12). Six different activities await kids every day and they all sound amazing; cooking class, kneeboard lesson, archery, fun kayaking. We seriously feel like accompanying our kids and spending the day with them there.
Dates: 1 July-31 August, 2017
Age: 5-12
Fees: 
Full Day & Week Rates: AED 220* per day – inclusive of lunch // AED 1000* per week – inclusive of lunch.
Session Rates:
AED 600* per week rate (from 8:30am-12:00pm) – no lunch included.
AED 150* per weekly sports package (3 x 1 hour sessions per week) – no lunch included.
AED 75* per one hour sports session –  no lunch included.
LEARN | BON SUMMER CAMP
---
Each week at the BON summer camp will be different and nothing less than a sheer roller-coaster ride. Children will record their adventures and learnings in a scrapbook in the form of arts, crafts and photographs to take home memories of a lifetime.
What: British EYFS based learning and development principles followed for activities
Dates: from 1st July – 23rd August 2018 (8weeks)
Sunday to Thursday Half day or Full day camps from 9:00 a.m. to 2:00 p.m
or from 7:30 a.m. to 5:30 p.m. (Extended Camp timings for working parents)
Fees: Contact your chosen branch for detail. Transport Available, contact chosen branch for details.
Age groups: 1 to 5years – children below 1 year will be able to attend if they are either already enrolled in BON or registered to start in September 2018.
Website details: www.britishorchardnursery.com
---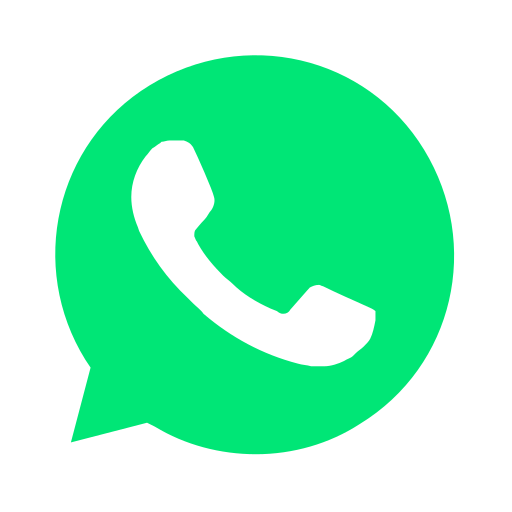 Join our WhatsApp group and receive curated news and offers in your WhatsApp Feed