SUBSCRIBE TO OUR NEWSLETTER
Want to make sure you know about the next private sale? The latest new hot spots and places to hang out in Abu Dhabi? Join our community to be the first to know.  Register to our newsletter, thousands of readers have signed up already!
Looking for winter camps for your little ones? Here are your options in Abu Dhabi – December 2019 / January 2020
If you need to send the kids off to winter camp this year, we've found some of the coolest!
Palace grounds, cooking classes, learning French, arts and crafts at Louvre Abu Dhabi, there are so many options for Winter Camps in Abu Dhabi this 2019/2020 winter break.
---
AT LOUVRE ABU DHABI
Louvre Abu Dhabi has your children's needs covered this winter break with fun games to play and inspiring outdoor workshops in mobile making, painting and storytelling.
Art Explorers Winter Camp for Children (aged 8 – 12 years)
• Explore nature's elements in the Louvre Abu Dhabi galleries
• Create movement paintings
• Build a mobile that moves in the air
• Develop sketching skills
• Play interactive games
• Listen to campfire stories from around the world under the dome
Art Explorers Winter Camp for Teenagers (aged 13 – 16 years)
• Investigate nature's elements in artists' work
• Step into an art installation inspired by the air and the dome
• Discover how the natural elements around the museum can inspire your own painting and design
Date and time:
15 -19 December 2019
9am – 5pm
*Except Mondays.
Prices:
Four-day Pass: 1050 AED*
Daily pass: 294 AED *
*(including VAT).
Daily and weekly passes available. Different activities each day.
Lunch is not included. Drinks and snacks are provided.
Participants can bring a picnic to eat at Louvre Abu Dhabi.
* Art Club Members will recieve 10% discount.
Link to book your spot: https://www.louvreabudhabi.ae/en/learn/Family-and-children-activities
---
AT EMIRATES PALACE
Emirates Palace Kid's Camp is back with a winter holiday camp to remember.
From 15 December 2019 through 3 January 2020, kids can mingle and make new friends while enjoying our 1.3km white sandy beach, water slides, lazy river and expansive Palace grounds.
Daily Rate: AED 275 advance booking rate / AED 350 walk in rate, limited availability
Weekly Rate: AED 1255 advance booking rate / AED 1400 walk in rate, limited availability
Sibling Discount: 20% discount on each sibling
To register your child or for more information, please call Emirates Palace Beach Club on +971 (0) 2 690 7311 or email beachclub@ emiratespalace.ae
*All prices are in UAE Dirham and are inclusive of all applicable service charges, local fees and taxes.
---
CALLING ALL LITTLE CHEFS!
wagamama re-launches kids' cooking classes in Abu Dhabi.
There's never been a better time to educate the little ones about healthy, tasty food and how to prepare it. Thanks to wagamama, from Friday 6th December you can do just that at the dedicated kids' cooking classes at its Abu Dhabi Mall restaurant.
The 90-minute sessions that will run every Friday and Saturday mornings will be a hands-on experience for kids aged between three and 11 years old, and will be ran by a wagamama chef. The little ones can expect to have some experimental fun with food whilst learning about healthy and nutritious ingredients, food preparation and cooking techniques and the all-important health and safety procedures.
From measuring and preparing the fresh ingredients that are used to make the dishes on wagamama's menu, to learning how to use age-appropriate kitchen equipment, the little chefs will be guided and taught by wagamama's dedicated team about how to prepare and make a refreshing wagamama juice, and a dish from wagamama's kids' menu such as the chicken katsu curry or the mini yaki soba.
After the one-hour cooking class the little ones will see their hard work come to life as the wagamama chefs will put on a cooking show and prepare their hard work from the session so they can enjoy their own kitchen creations.
Date: Every Friday and Saturday from 6th December 2019
Timings: Abu Dhabi from 11am – 12:30pm
Location: wagamama Abu Dhabi Mall, Level 3, Abu Dhabi
Price: AED 50 per child
Age restrictions: Kids aged between 3 to 11
For more information please contact: wagamama Abu Dhabi Mall on +971 2 679 7466
To make a booking, please contact wagamama Abu Dhabi Mall on +971 2 679 7466.
---
LEARN FRENCH AT ALLIANCE FRANCAISE
The famous French Winter Camp for kids of the Alliance Française Abu Dhabi is back! From discovering the traditions of snow-covered countries, living the magic of the Christmas holidays to celebrating New Year! All in a French atmosphere.
A great opportunity to discover or practice the French language while having fun!
The camp will include; sports activities, culinary, visual arts, crafting, shows, songs, music, dance, virtual reality and much more…
The program schedule:
– 15 to 19 December 2019 (5 days): Discovery of the Far North Countries.
– 22 to 26 December 2019 (4 days): Discover the magic of Christmas in France.
– 29 December 2019 to 2 January 2020 (4 days): New Year's festivities.
Price: from 180 AED per day (snack included).
Location: Alliance Française in Abu Dhabi
Contact: +971 2 61 22 900 – info@afabudhabi.org
All details here | https://www.facebook.com/events/426408961629179/
---
At New York University and Repton School
Multi-Activity Winter Camps 2019 with Gulf Star
Dates: Sun 15th – 19th December (5 days) & Sun 29th – 31st December (3 days)
Age Range: 3 to 13 years
Locations: Repton Fry Campus (both weeks), NYU Abu Dhabi (first week only)
Activities: Themed Games, Football, Dodgeball, Martial Arts, Gymnastics, Performing Arts, Arts & Crafts, Team Challenges, Adventure Games, Rounders & so much more!
Weekly Themes: Each week will feature a different 'theme of the week' and activities will be centered around the exciting theme.
EARLY BIRD OFFER: AED 700 for full week or AED 175 per day.
Regular rates: AED 840 for full week or AED 210 per day.
Early drop off: available (8am) for 100 AED per week or 25 AED per day.
To register & pay online, please click the following link:
REPTON ABU DHABI WINTER CAMP
Week One -15th-19th December (5 days)
Week Two – 29th-31st December (3 days)
*select 'book days' on select dates screen to book for week two.
Multi Activity Camp for Ages 3-13 years.
The camps run daily Sunday – Thursday from 9 – 2.30pm. Early drop off option from 8am.
NYU AD WINTER CAMP
Week One -15th-19th December
Multi Activity Camp for Ages 3-13 years.
Our Camps run daily Sunday – Thursday from 9 – 2.30pm.
Early drop off option from 8am.
For further information, please contact abudhabi@gulfstarsports.com or 056 114 43 92, 054 400 24 73
---
at the Emirates Park Zoo

This winter break kids can have a ZOOMUNGOUS adventure with all their friends from the animal kingdom
A Jungle-Packed Schedule
There are many amazing and interesting sessions available during the Winter Zoo Camp to suit children of all ages and to help them engage with all types of animals and maybe even inspire them in special and surprising ways.
They will enjoy an exclusive tour of the Zoo to get the lay of the land and get experience some unique animal interactions in the Sea Lion Sensation, Radical Reptiles, Brilliant Birds and Trunk Time with our giant Indian Elephants Madu and Rada. Some of the more quirky and cool activities they can take part in will include Building a Bird Nest, Digging for Treasure, Rhythm of Africa and a Magic Show.
When it comes to getting them excited about learning, they can take part in a Zoo Lab about animal specimens, practice naturalist skills in a Field Trip, become Eco-Warriors dreaming up ways to save the planet and discover how they would cope in some of the world's harshest living environments in the Habitat Game.
If that wasn't enough, there are also plenty of energetic sessions like our Formula Z Driving School, Mini Cowboy camel, horse and pony riding, swimming and the epic Zoo Zip and Climb that allows kids to soar above the petting zoo and exotic birds' area.  Oh and they can also make Poo Paper, which is recycled paper made out of elephant dung – there is A LOT available at the Zoo!
The Zoossential Details
To make sure the Winter Zoo Camp works well for both kids and parents, Emirates Park Zoo have built in as much flexibility and accommodations as possible.  You can opt for a daily attendance or sign up your little ones for the whole program.
You can also add transportation to your booking, so that you don't have to worry about pick-ups and drop offs.  During the camp a healthy lunch will be provided and with all of the exciting activities, there are guaranteed smiles ahead.  Here are the bits you need to know and how to book:
Camp Schedule:  15th-26th December, 5 days a week, 8:30 am to 1:30 pm
Prices:
One Day 160 AED
One week 800 AED
Two weeks 1280 AED.
Transportation:
One day 200 AED
One week 200 AED
Two weeks 400 AED
EARLY BIRD DISCOUNT: 35 % available till 10th December 2019. (transportation not including in the discount)
To book a place on the Emirates Park Zoo Winter Camp, you can call on 02 501 0000 or email:  camp@emiratespark.ae
---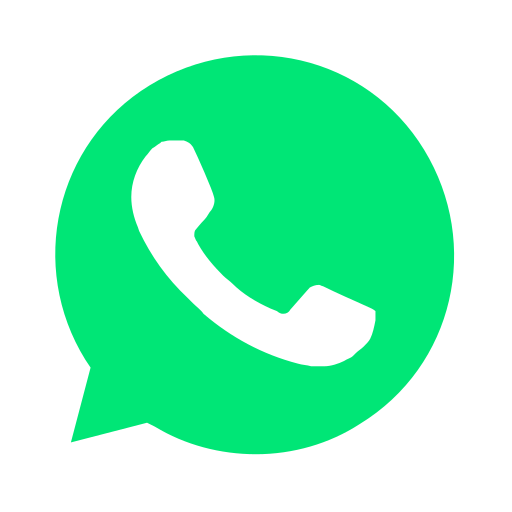 Join our WhatsApp group and receive curated news and offers in your WhatsApp Feed