SUBSCRIBE TO OUR NEWSLETTER
Want to make sure you know about the next private sale? The latest new hot spots and places to hang out in Abu Dhabi? Join our community to be the first to know.  Register to our newsletter, thousands of readers have signed up already!
Feel like you need a dose of cultural and art workshops, read on…
Abu Dhabi has never had so many options of art, photo or sustainable furniture making workshops and courses before. We are so excited to tell you about this wide variety of workshops and exhibitions happening these next few weeks.
Ranging from designing sustainable items to joining photo walks at Mina Port Zayed or Khalidiya to an Abu Dhabi facades photo walk and many more hands-on options. Get ready for a packed schedule of activities!
---
PHOTO WALK: DOCUMENTING KHALIDIYA | 9 November 2019 | AED 295 | Age: 18+

Established in the 1970's, Khalidiya Garden is one of the oldest public spaces in the city of Abu Dhabi. As a result, the park's changing amenities, aesthetic details, and patterns of use provide a unique window into the past and present of Abu Dhabi's urban environment. By examining the built forms that make up the park, including street furniture, mosques and other facilities mostly designed by the local Municipality, we can plot a history of design for public spaces in Abu Dhabi. In this way, the park functions as a repository of information and a living record of the decisions that ultimately created a cohesive aesthetic identity for the UAE capital. During our Photo Walk we will consider how the design of the park influences the movement and activity that occurs within and around it…
MORE DETAILS HERE: https://gulfphotoplus.com/workshops/147/Photo-Walk-Documenting-Khalidiya
---
THE FUNDAMENTALS – LEATHER MAKING 'BASICS OF LEATHERCRAFT' | 6 November 2019 | AED 450 | Age: 18+

This three-day leather crafting course is intensive and completely hands-on. From drawing patterns to hand-stitching to painting on leather, participants will get an in-depth experience of each step that goes into making a leather product. They will leave having made a range of accessories, including cardholders, coin purses, and handbags. The course is taught by Naresh Kumar, founder and creative director of 24th Street, a leather atelier in Dubai.
MORE DETAILS HERE: https://www.warehouse421.ae/en/whats-on/the-fundamentals-leather-making-basics-of-leathercraft_1/
---
ZERO WASTE TABLE DESIGN | 10 November 2019 | AED 600 | Age: 12+

Learn how to build furniture the sustainable way in this workshop, using only wood waste, offcuts, and other scraps as raw materials. From sharpening tools to achieving the perfect finish, the workshop covers the full skill set needed to make any wooden furniture piece – such as a side table, stool, or storage unit. Participants will also work with resin, mixing it with wood to create organic patterns or using molds to cast it into whole furniture pieces or appliqués. The workshop aims to show that it is possible to make a design object that's both functional and tasteful while leaving behind zero waste.
Instructor: Tareq Al Morad
register here: https://www.warehouse421.ae/en/whats-on/zero-waste-table-design/
---
SITES AND SURFACES | 6th of December 2019 | 120 AED

This workshop aims to lend a fresh perspective to the creative process, shifting the focus from the end product towards the value of the process itself. The workshop centers on one of the main elements of the process – the material. As an exercise in this endeavor, architect and designer Talin Hazbar leads a tour through the industrial warehouses at Abu Dhabi's historic Mina Zayed, where participants analyze the relationships between materials at different locations around the site. Participants will examine both natural and industrial materials – and combinations of the two – as well as their properties, such as translucency, fragility, adaptation, resistance, opaqueness, and impermanence.
REGISTER HERE: https://www.warehouse421.ae/en/whats-on/sites-and-surfaces-/
---
PHOTO WALK: DOCUMENTING FACADES | 14 December 2019 | AED 295

After spending several years living and working in Australia, the Emirati artist, photographer, and graphic designer, Hussain AlMoosawi was motivated to document the changes he witnessed in his own country each time he traveled home by focusing on the UAE's building facades. As showcased in his exhibition at Gulf Photo Plus, "Facade to Facade," Hussain's project has also developed a visual classification system for buildings in the UAE, regardless of their type, scale, and age.
In this guided photo walk, Hussain will take you through the conception of this series as a method for documenting the UAE's architectural heritage. Participants will gain first-hand insights into the techniques Hussain commonly employs in his work, including focusing tightly on building facades and eliminating external data such as geographic and situational context. The sunset walk will include stops at some of Hussein's favorite buildings, where participants will witness his complex and precise approach to architectural documentation up close, and learn about working with light and the best times of the day to shoot different buildings and angles. After capturing a series of raw images, participants will return to Warehouse421 for a demonstration of some of Hussain's post-production techniques.
NB: This is an observational photo walk that focuses on some of the creative, conceptual and technical processes involved in urban photography. While this is not a hands-on technical workshop, participants are welcome to document their surroundings throughout the photo walk with their own camera or smartphone. This workshop assumes no prior photographic experience and is open to all.
Instructor: Hussain AlMoosawi
Register here: https://gulfphotoplus.com/workshops/146/Photo-Walk-Documenting-Facades-with-Hussain-AlMoosawi
We just highlighted a few of them but the workshops range at Warehouse 421 this season is so vast. You can check the full detailed programming mixing workshops, talks, or films: https://www.warehouse421.ae/en/whats-on/ 
Credit Images: WAREHOUSE421 Website
---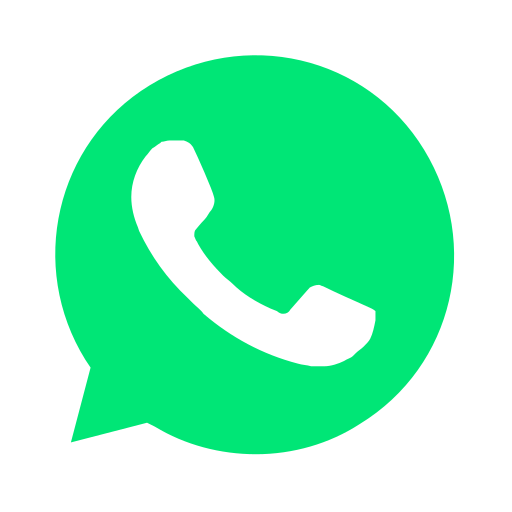 Join our WhatsApp group and receive curated news and offers in your WhatsApp Feed