SUBSCRIBE TO OUR NEWSLETTER
Want to make sure you know about the next private sale? The latest new hot spots and places to hang out in Abu Dhabi? Join our community to be the first to know.  Register to our newsletter, thousands of readers have signed up already!
Permanent Temporariness: Sandi Hilal and Alessandro Petti
February 24 – June 9, 2018
NYUAD Art Gallery
NYUAD Art Gallery usually organizes 2 exhibitions per year. Their first exhibition of 2018 is now on from February 24 until June 19 and it is titled Permanent Temporariness.
We visited this exhibition before its official opening and were lucky enough to get a guided tour with both artists and architects Sandi Hilal and Alessandro Petti and the NYUAD Art gallery curators, Salwa Mikdadi and Bana Kattan.
What is Permanent Temporariness all about?
This exhibition is a mid-career retrospective of the different projects and artworks the artists and architects Sandi Hilal and Alessandro Petti worked on these last fifteen years.
Throughout their work, the duo explores and questions the state of "refugeeness", a condition meant to be temporary, but that has become permanent for many populations.
The exhibition features seven installations displayed with originality as visitors have to walk inside the campus to get to discover them all. Four of them are displayed at the Art Gallery (map below) while you will have to go inside a flat, the library or walk along the outdoor paths to discover the other three installations.
Their artwork lies between conceptual speculation and an artistic practice which is based on spatial interventions in art, architecture, discourse, research, and communal learning, often operating outside the typical art exhibition venue format. This is the first survey of their work in a museum/gallery context.
REFUGEE HERITAGE
---
Refugee Heritage is a series of photos in lightboxes shown for the first time in an exhibition. Probably our personal favorite part of the exhibition, these photos were taken by a UNESCO photographer Luca Capuano at one of the world's oldest refugee camps, Dheisheh camp in Bethlehem. The duo commissioned this photographer as he had been commissioned himself by UNESCO to document 41 sites in Italy in the UNESCO World Heritage List.
Over the last two years, Hilal and Petti led a series of discussions in both refugee camps and elsewhere, on the implications of inscribing refugee history and heritage on the UNESCO World Heritage List.
The way the 18 lightboxes are displayed allows the visitors to feel as if they are actually walking at night time in between the different alleys of the refugee camp. Via these aesthetic images, visitors are encouraged to question themselves about the similarities and differences between the informality of historical towns and refugee camps, especially as the artists also included one one out photo taken by photographer Luca Capuano from his UNESCO project in Venice, Italy.
COMMON ASSEMBLY
---
This installation is made of two huge concrete staircases going from floor to ceiling inside the gallery. This installation was inspired by the borderline that runs through a building that was originally designed to be the Palestinian Parliament. Never completed, the artists visited the building and found that the staircase was located exactly where the borderline was, which inspired this installation that was first presented in 2011 to the public.
RAMALLAH SYNDROME
---
A few meters away, visitors can enter a totally dark and closed room and listen to recorded discussions between a group of people. Visitors can hear informal discussions that the artists recorded while discussing at different moments with artists, architects, ordinary citizens debating about the city of Ramallah in Palestine.
THE TREE SCHOOL
---
Inside a bright and light patio, there is a poetic installation that draws the visitor's attention: a ghaf tree (symbolic tree of the UAE) with its roots coated in a sphere made of soil is hanging a couple of meters above the ground with stalls arranged in a circle. This interactive piece reflects about what we need to create a school, a place outside traditional schools to learn and discuss.
It also refers to the fact that in the past, people used to gather and discuss under the shade of a tree to learn and share stories. The two artists also realized a similar project in 2015 in Brazil along with a Brazilian art collective.
THE CONCRETE TENT
---
This huge installation that visitors can discover inside the campus (check the exhibition map to locate it once there) emphasizes somehow on the paradox between a temporary refugee tent usually made with fabric and the material used to build this massive tent – concrete – that is meant to last. It once again echoes with the exhibition title: PERMANENT TEMPORARINESS.
Such a concrete tent was actually built by the artists with the refugees inside the Dheisheh refugee camp in 2012. Conceived as a gathering space, this installation has become an emblematic space used today as a meeting point, a place to gather, discuss; there also are cultural and social events taking place there.
THE BOOK OF EXILE
---
The two artists had the idea of recording in a book (written manually with Arabic calligraphy) daily stories of people about their daily life in refugee camps. This book was later twice scribed in Morocco and in Palestine.
During the present exhibition in Abu Dhabi, visitors are invited to go the NYUAD library where an Emirati calligrapher is performing by scribing this book which will once achieved, stay at the NUYAD library.
THE LIVING ROOM
---
The seventh part of the exhibition called "Living Room" is a performance piece arising out of Hilal's work with a Syrian refugee couple who became active hosts in their refugee camp living room in Boden, Sweden. In her hosting performance, Hilal activates our awareness of what they call "the right to host." Refugee Heritage is a series of photos in lightboxes shown for the first time in an exhibition. Probably our personal favorite part of the exhibition, these photos were taken by a UNESCO photographer Luca Capuano at one of the world's oldest refugee c
This performance will take place during the exhibition's opening week where Sandy Hilal is hosting invited people (students, visitors… ) at her apartment space in NYUAD campus.
To conclude…
This conceptual exhibition is an event not to be missed that in Abu Dhabi. The highlighted contradictions and paradoxes question the visitors long after . Whatever your background or art attirance is, it goes way beyond art and brings on a lot of questions about architecture, heritage and culture, urban planning and more as this project departs from the traditional reduction of refugees to victims and instead employs a wider interrogation of the present condition of impermanence and displacement affecting a vast number of people living as guests in host countries.
To better understand the chore of the exhibition, the NYUAD art gallery has prepared a very interesting book about the art exhibition that you can get for free. We also highly encourage to bring kids and teens along and noticed the art gallery also had prepared a young person's guide about this exhibition, allowing young visitors to also awake their consciousness about the contradiction between "permanent" and "temporariness".
Permanent Temporariness is guest-curated by NYUAD faculty Salwa Mikdadi, who is among the foremost historians of modern art from the Arab world. It is co-curated by Bana Kattan, NYUAD Art Gallery Curator, who recently co-curated the exhibition Invisible Threads: Technology and its Discontents (NYUAD).
WHERE:
NYUAD Art Gallery
WHEN:
February 24 – June 9, 2018
Gallery Hours: Monday-Saturday, 12-8pm.
Closed Sundays
Free Admission
NYU Abu Dhabi Art Gallery | Saadiyat Island, Abu Dhabi
---
YOU MAY ALSO LIKE
ON OUR NEW E-SHOP
---
---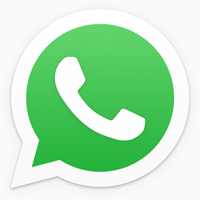 Join our WhatsApp group and receive curated news and offers in your WhatsApp Feed