SUBSCRIBE TO OUR NEWSLETTER
Want to make sure you know about the next private sale? The latest new hot spots and places to hang out in Abu Dhabi? Join our community to be the first to know.  Register to our newsletter, thousands of readers have signed up already!
Intensive program of workshops including perfume-making and macramé to take place from 30th June to 20th July
Warehouse421, Abu Dhabi's creative hub for regional artists, is inviting creative practitioners to make the most of their summer at the second season of the Summer Club: The Making Edition.
Taking place from 30 June – 20 July 2019, Summer Club: The Making Edition is an intensive program of workshops exploring different aspects of the creative production process. It is designed for people with an interest in hands-on creative disciplines and emerging creative practitioners of varying skill levels, from beginners through to intermediate practitioners.
This year's program encompasses a wide range of skills, activities, and mediums. Participants can learn new techniques or develop existing creative practices with sessions such as Perfume Making, Introduction to Macramé and Handmade Paper Making.
All sessions feature a mix of theory and practice, enabling participants to learn about the history and principles of each discipline, before practicing it for themselves. No prior knowledge or experience is required, unless otherwise specified.
For more information and to book a workshop at the Summer Club: Making Edition, visit https://www.warehouse421.ae/en/summer-club/
The workshops in more details
30 June, 18:30 – 21:30: Perfume Making: Beginner Level Workshop
Instructor: Mona Haddad, Visual Artist
AED80; 16+
Perfume making has a long history in the region and is a living art in the Emirates. In this personal workshop, participants will learn to create various forms of perfumes based on old family recipes. While discussing the ingredients and the alchemy of scents, the instructor will also evoke the cultural memories that the fragrances inspire. Each participant will emerge from the session with a scent of their making.
---
2 July, 17:30- 20:30: Knot So Fast: Introduction to Macramé
Instructor: Meredith Huston, Founder of Turquoise Boutique Studio
AED80; 10+
Ancient in origin and retro in style, Macramé plant hangers change the vibe of any space with a bit of handmade flair. In this hands-on workshop, participants will learn the traditional art of macramé, which involves using knots to create beautiful items. After learning just three basic knots, participants will then have the opportunity to create their own attractive plant hanger.
All supplies are included, including black or white cotton rope and terracotta pots and saucers.
---
3 July, 17:30- 19:30: Swirl: Introduction to Paper Marbling
Instructor: Sorour Amini, Lecturer
AED80; 12+
This workshop provides a detailed introduction to paper marbling, which is a form of surface design that produces patterns similar to smooth marble or stone. Beginning with a brief overview of different types of marbling techniques from around the world, participants will then learn how to put some of these basic techniques into practice, including preparing paper for marbling and using marble paint to create a unique pattern.
---
6 July, 17:30- 19:30: Paper Trail: Hand-Made Papermaking
Instructor: Dr. Elham Shafaei, Researcher and Educator
AED80; 16+
This workshop offers a creative way to reuse, reinvent and recycle paper scraps, turning them into handmade paper. Participants will learn the ancient art of papermaking using an ordinary kitchen blender, deckle and molds, and junk paper. These materials will be used to explore the basic techniques of pulp production, forming, couching and air-drying to produce beautiful handmade papers that can be used for cards, scrapbooking, printmaking, drawing, painting, bookmaking, and more.
---
7 July, 18:30-21:30: Perfume Making: Intermediate Level Workshop
Instructor: Mona Haddad
AED80; 16+
Participants in this Intermediate Level Workshop will receive guided instruction on how to make the burned incense known as "Dhukoon".
Dakhoon or bakhoor is the name given to wood chips that have been soaked in fragrance oils like oudh, rose, and citrus essential oils to add crisp notes to the vapours fumes. It is largely used in home fragrance, office fragrance, religious places / meeting.
Note: Although prior experience would be an advantage, completion of the Beginner Level perfume making course is NOT a pre-requisite for registering for this workshop.
---
9-10 July, 17:30-19:30: In the Bag: Making Totes
Instructor: Engy Mahdy, Founder & designer, oneandfour studio
AED160; 16+
Participants in this light-hearted workshop will be guided to design, cut and produce their own tote bag, and decorate it with a print or illustration of their own creation.
---
11 – 13 July, 17:30-20:30: Hide and Seek: Working with Leather
Instructor: Naresh Kumar, Founder& Maker, 24th Street
AED550; 16+
Led by leather specialist, Naresh Kumar of 24th Street in Dubai, this three-day session provides an immersion into working with leather, covering modes of leather, tanning, tempers, stitching and more. Each participant will emerge with three bespoke leather items such as a passport wallet, tray and cardholder. All materials will be provided.
---
16 – 17 July, 17:30-20:30: A Cross-Stitch In Time: Introduction to Tatreez
Instructor: Joanna Barakat, Artist
AED160; 16+
This workshop will introduce its participants to the art of Palestinian embroidery known as "tatreez". During the session, artist Joanna Barakat will explain the historical and cultural context of "tatreez", including its connection to various regions of Palestine, before discussing how it changed in form and meaning after 1948. After analyzing how different artists are reinterpreting "tatreez" today, participants will receive a demonstration on how to cross-stitch, before cross-stitching their own motif. By the end of the workshop, participants will gain new insights into the meanings behind the motifs that appear in "tatreez", a deeper understanding of the history and culture from which they stem, and an enjoyable new skill to practice and develop.
---
20 July, 11:00-17:00: Screen Time: Screen Printing on Paper and Fabric
Instructor: Khalid Mezaina, Artist and Salama Nasib, Artist
AED 160; 12+
Participants in this hands-on workshop will learn practical screen printing techniques for use on both paper and fabric.
The step-by-step process consists of a facilitated drawing session to generate images for screen printing, the introduction of stencils to create collages, screen treatment and the application of images, and finally, screen printing designs onto the desired surface.
Participants will go through this entire process twice – once for printing onto paper, and once for printing onto a t-shirt – and will be free to keep both of their printed works at the end of the session.
Delivered by Tashkeel, this workshop is being led by accomplished artists Khalid Mezaina and Salama Nasib, both alumni of the Salama bint Hamdan Emerging Artists Fellowship [SEAF].
---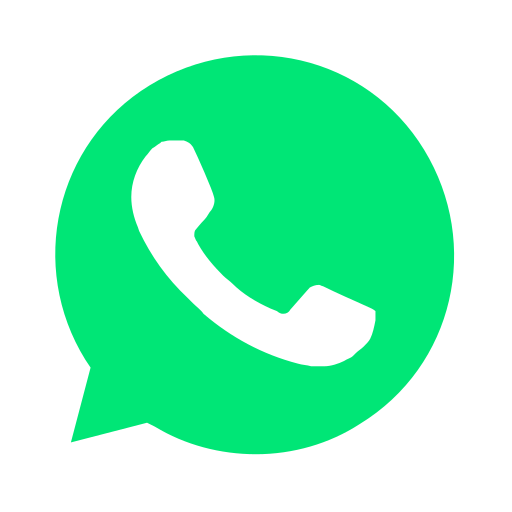 Join our WhatsApp group and receive curated news and offers in your WhatsApp Feed