SUBSCRIBE TO OUR NEWSLETTER
Want to make sure you know about the next private sale? The latest new hot spots and places to hang out in Abu Dhabi? Join our community to be the first to know.  Register to our newsletter, thousands of readers have signed up already!
Discover the gluten-free options now in Abu Dhabi
Whether you are gluten intolerant or have simply decided to go gluten-free from now on, we checked out the different options available in Abu Dhabi. The good news is that it looks like the UAE has a growing number of spots to explore for gluten-free options.
Gluten-free Restaurants and Cafes in Abu Dhabi
FIRIN BAKERY

From pizzas to baked goods and desserts, Firin Bakery is the very first 100% gluten-free restaurant and bakery. A place to absolutely bookmark when you want to go for your weekly shopping for fresh homemade goodies. Their wide range of tasty products and lively atmosphere always keeps us coming back for more.
Firin Bakery – review and location map here
TAWA BAKERY
The second 100% gluten-free bakery in Abu Dhabi just opened its doors in March 2016 and this new convenient and cosy spot is located at Muneera in Al Raha Beach. From breads to pastries – their eclairs look amazing-this is a real haven. Apart from take away, you can also enjoy breakfast, lunch or dinner with pizzas, burgers, manakeesh, bagels, waffles and much more (all gluten-free, of course!).
Tawa Bakery | Al Muneera, Al Raha Beach
VILLA TOSCANA

Since September 2015 Villa Toscana located inside St. Regis Hotel on the Corniche now proposes a few gluten-free dishes such as gnocchi prepared with rice flour and served with a pesto sauce. Just delicious!
They also serve spaghetti and fusilli prepared with cornflour.
Villa Toscana | St Regis Corniche
ANDIAMO CUCINA ITALIANA
Discreetly located in Al Zeina (Al Raha Beach area), this new Italian restaurant with an very homely flair seems to be worth checking out as their menu offers a wide selection of gluten-free pastas and their pizzas can also be prepared with a gluten-free dough.
Andiamo Cucina Italiana | 02 556 57 75
ORGANIC FOODS AND CAFE
The Organic Foods and Café located inside Nation Galleria has an entire wall dedicated to gluten-free goods. Worth checking out.
OFC – Nation Galleria
THE ONE CAFE
The café at The One downtown close to Corniche now stocks a variety of gluten-free breads that you can buy for take-away. We noticed they were selling brown and white gluten-free breads for 35 AED each.
The One Café | Sheikh Zayed First Street, Khalidiya 
Gluten-free Online Shopping in Abu Dhabi
GLUTEN-FREE SUPERMARKET.AE
Based in Dubai, this online store proposes an extensive selection ranging from pastry to pizza, pasta, cereal, flour, snacks and more. Their bread selection is very impressive and includes gluten-free spicy olive and chili bread, walnut bread, Arabic pita, wraps, soft mini burgers, soft rolls and many more.
Delivery across the UAE available at your doorstep within 48 hours after ordering.
Website: http://www.glutenfree-supermarket.ae/
THE PROTEIN BAKE SHOP
We discovered The Protein Bake Shop products in Choithrams supermarkets across Dubai and really liked the original and nicely packaged products, such as the Paleo crackers prepared with olive oil, coconut flour, eggs, salt and spices.
It is possible to order their products and get delivery in Abu Dhabi by simply filling a form and with a minimum order of 500 AED.
Website: http://theproteinbakeshop.com/home.html
Form to fill: http://theproteinbakeshop.com/order_now_abudhabi.php
Facebook Page: https://www.facebook.com/theproteinbakeshopdubai
NO COMPROMISE WITH BREAKFAST THE FRENCH WAY
Being gluten intolerant doesn't mean you have to totally erase the French breakfast delicacies from your diet.  We have indeed just found that Secrets Fine Foods, a Dubai-based website sells appetizing gluten-free options such as brioches, madeleines, breads and cereal breads.
Sold in a pack of 6, these frozen baked goods are individually wrapped and ready for microwave usage.
Secrets Fine Foods
Website: http:// secretsfinefood.com/
Useful tips for your daily life in Abu Dhabi
A GROWING SOCIAL COMMUNITY
We discovered an active and growing social community in the UAE that shares useful and practical information if you have dietary restrictions, feel concerned about the Celiac disease or just want to explore the option of adopting a gluten-free lifestyle
With more than 6,500 followers, check their Facebook page and website to stay updated with the latest happenings with regards to dietary restrictions in the UAE.
Facebook Page: https://www.facebook.com/notes/gluten-free-uae
Website: http://glutenfreeuae.com/
GET TESTED IN THE UAE
The Dubai Herbal Treatment Centre located in Oud Metha has many years of experience and you can get a blood test to check your levels of gluten intolerance or other food allergies.
The gluten-free UAE community also shares a wealth of practical information related to doctors that can help you build an appropriate diet based on your diagnosis.
Dubai Herbal Treatment Centre | +971 4 335 12 00
Website: http://www.dubaihtc.com/food-intolerance-allergies-test-dubai-immune/
---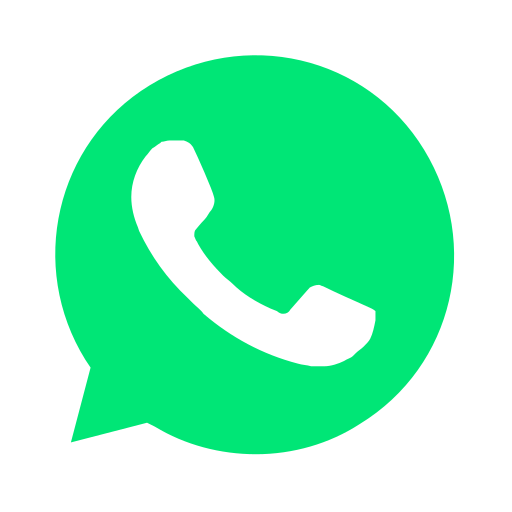 Join our WhatsApp group and receive curated news and offers in your WhatsApp Feed