SUBSCRIBE TO OUR NEWSLETTER
Want to make sure you know about the next private sale? The latest new hot spots and places to hang out in Abu Dhabi? Join our community to be the first to know.  Register to our newsletter, thousands of readers have signed up already!
A haven for Abu Dhabi tea lovers
Most of us are now familiar with Leopold's of London at Nation Galleria on Corniche.
The wall covered with black pots have always amazed us until we realized it was not only the outstanding decor but that they also have a group of tea doctors dedicated to this unique tea library. Filled with 75 tea varieties carefully crafted and selected from 45 countries (Kenya, India, Sri Lanka, Nepal, South Africa, Japan, China are amongst the list) the tea is served and sold only as loose leaves and not in tea sachets.
Eager to get more insight about this tea library, we were appointed to meet Lawrence, the head tea doctor and after a fascinating two hour long meeting, we are thankful for his time and eager to share his knowledge with our readers.
A bit of background for the non-tea connoisseurs
Next time you pay a visit to Leopold's of London take a glance at the wall, check the jar order as they are organized from the least to the most oxydized (left to right).
The white teas on the left, followed by one unique yellow tea, then the green teas come along with the Oolong teas and herbal varieties before the black and Pu Erh, an interesting variety we had never heard about before our visit.
From the type of bush to the method of harvesting, number of harvests a year, type of oxygenation process (steam or pan-fried for the green teas), to the leaf appearance and cut size (big leaves uncut, tiny cut leaves for black teas, tea rolled as gunpowder, pearls for some hand rolled teas, silver needles), we were amazed how the tea doctor introduced us to this complex process.
The tea varieties that retained our attention
Amongst the White Teas (80 Celsium Degrees, 1 minute infusion), we loved the smell of White Orchard and Imperior Roses , two white flavored teas that are very good for acne and skin health. Their Silver Needle teas (3 in total) are amongst their best sellers along with the White Dragon Pearl with the rolled dry tea leaf that just unrolls when soaking in the warm water.
The Yellow Tea called Kekecha is quite unique, almost decaffeined (3.5% only). Harvested in China once a year during 15 days only, it is said to have excellent properties to boost your brain and can be enjoyed by all including kids, pregnant ladies or elderly people.
For the Green Teas (60-80 Celsius Degrees, 2 minutes infusion), the Genmaicha tea is also called the popcorn tea as brown rice mixed with the tea pops when adding warm water. Good for weight management, green tea can be enjoyed anytime and if you are into flavored green tea, check for Tropical Thunder that combines peach, strawberry and pineapple, one of their best sellers that is often sold out.
The Oolong teas (90 Celsius Degrees, 2-3 minutes infusion) which are good for cholesterol and weight management are also on LOL's shelves (5 varieties) and have medium to high caffein and are much stronger than black teas. We adored the Milk Oolong fragrance that is actually mixed with Buffalo milk.
The Black teas are widely represented at the store. Fully oxydized (which mean they have a high caffein level), there is a wide array from Darjeeling to Ceylon teas or Assam tea from India.
If you are into hot food and hot taste, go for the Chocolate Diavolo that smells amazing and is good for sore throat but is quite tricky if you have a delicate palate that isn't used to strong spices.
The store also stocks incredible and pricey teas such as 22 Carat Golden Tip Mao Feng, a tea that is said to help kill bacteria linked to the bone marrow disease.
The Royal Saffron is also high-end and made with Iranian saffron, pure black tea and cardamon.
Date black tea is a classic in the UAE and sells very well during Ramadan.
Lastly, the Pu Erh teas refer to "The Wine of Tea" due to their post fermentation process. They stock a few varieties such as the Vintage Wild Pu-Erh 1998 that was harvested almost 20 years ago in the Yunnan region of China. It's the only tea that comes with a complimentary cake if ordered to enjoy at the restaurant and is priced at 120AED for 4 grams.
We also discovered you can not only enjoy these teas at the cafe but also buy them to take home (sold for 100 grams or 500 grams ) in bags or also in cute glass bottles ideal for gifts.
LEOPOLD'S OF LONDON | The Tea Library | Abu Dhabi, Nation Galleria | 600 560 602
For more information about tea, check this infographic here.
---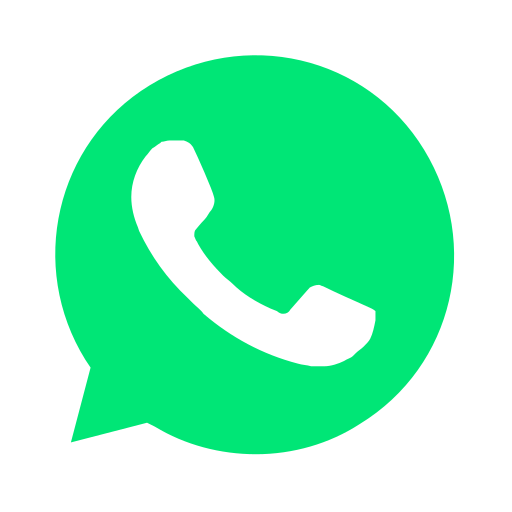 Join our WhatsApp group and receive curated news and offers in your WhatsApp Feed