SUBSCRIBE TO OUR NEWSLETTER
Want to make sure you know about the next private sale? The latest new hot spots and places to hang out in Abu Dhabi? Join our community to be the first to know.  Register to our newsletter, thousands of readers have signed up already!
Does EMS rings a bell?
EMS is the abbreviation for 'Electric Muscle Stimulation' and this method originated from Germany a couple of decades ago and recently made its debut in Abu Dhabi. After conquering Europe and being used by top athletes and recommended by physiotherapists to strengthen muscles, EMS arrived on Abu Dhabi shores.
The principle is simple: during 20 minutes, your muscles receive a light and painless electric current that amplifies your muscle contractions while doing exercises during a bespoke workout.
Intrigued by this fitness method, we were glad to get invited to The Body Company to explore this method with Lena, one of the founders.
Who is it designed for?
If you haven't been working out and want to lose a few kilos but are always short of time, this new comer in town may be worth a try for you. It is just 2 sessions a week which last 20 minutes only, so it's also something you can easily fit into your schedule.
The test process
Upon arrival, you are given an introduction to the Body Company and the way EMS actually works. After filling a form about your medical history, we were invited to the ladies side and given black leggings and long sleeves shirt to wear.
Once ready and after taking our body measurements, Lena who was our trainer for the introduction class prepared our EMS uniform to wear over our clothes. The uniform covers the upper body and half upper legs and it is full of captors over your front and back leg muscles, bottom, abdomen, waist, back, trapezius, chest and arms.
Once tight in our 'shell' and electronically connected to the machine, we were eager to start the introduction class.
So, during 20 minutes, the trainer will make you hold a series of postures contracting different parts of your body and while you hold each posture and repeat them 8 to 12 times each, you feel the electric simulations that are absolutely not painful. After each exercise, our trainer took a moment to check how we felt, allowed us to drink and share our impressions which we appreciated.
For this first session, we were thoroughly intrigued and focused on these electric muscle stimulations. The 20 minutes went quite fast actually and allowed us to work on our arms, upper legs and back mostly. During the last 5 minutes, we noticed our legs were a bit shakey, which we were told is normal.
We indeed felt quite energized and hungry afterwards. We were also told that our muscles are not only engaged during this 20 minutes workout but there is also an 'afterburn effect' with our muscle cells consuming energy up to 12 hours after the training, which helps the body burn more calories.
To be honest, we initially had a common preconception linking EMS and body building and discovered that the EMS method actually works deeply inside the muscles and will rather stretch out your muscles and give you an athletic silhouette rather than fatten your body with muscles.
After a few sessions, people usually start seeing results in their measurements followed by weight results after a couple of weeks. The weight loss is actually compensated by the muscles gain during a first period of time that varies from a person to another.
How does it work and how much does it cost?
This test costs 200AED and you get it for free if you decide to buy one of the packages available. People can register for group (3 people maximum at the same time) or individual sessions and may opt either for a 10 classes package or for a 3, 6 or 12 months membership. Single classes are not available as the idea really is that you practice twice a week for a few weeks to get the maximum body benefits.
Typically, prices start from 250 AED/session for a group session (3 people maximum) with a minimum of 10 sessions.
If you go for a class group, the center will make sure you join a class with people who have a similar level. What is also interesting is you can decide for each session which part of the body you want to focus on. So the program becomes totally bespoke and the electric intensity level for each muscle can also vary according to your personal capabilities.
We enjoyed the facilities, with wide windows overlooking the area, showers available and towels provided which is convenient.
The center is open daily from 11am to 8pm and every half an hour (11.30am, noon, … ), a new class starts on demand.
The Body Company is conveniently located inside a new building called close to Aloft and Premium Inn (see the Google maps below). Once you arrive, feel free to go to the security guy at the parking entrance. He'll let you access the underground parking where a few parking spots are reserved at level B2 to The Body Company customers.
Lastly, we noticed that The Body Company had partnered with some healthy firms and programs we already reviewed such as Detox Delight (our review here) and Basiligo to name a few.
THE BODY COMPANY | EMS Training Abu Dhabi | Bin Hamoodah Tower, Level 2 | +971 56 334 22 86
© Photos: The Body Company
---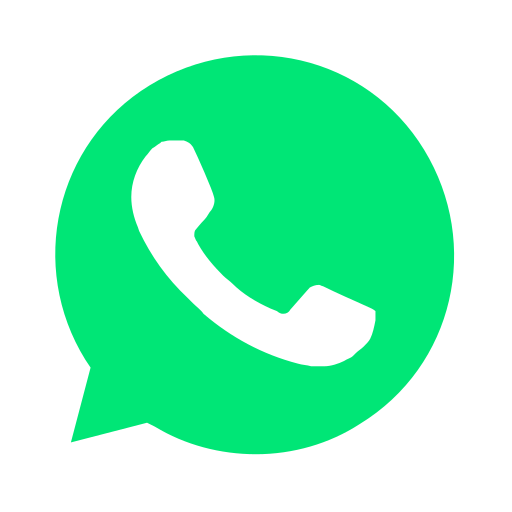 Join our WhatsApp group and receive curated news and offers in your WhatsApp Feed