SUBSCRIBE TO OUR NEWSLETTER
Want to make sure you know about the next private sale? The latest new hot spots and places to hang out in Abu Dhabi? Join our community to be the first to know.  Register to our newsletter, thousands of readers have signed up already!
A very high-end facial using technology and highly advanced skincare with instant effective results
After encouraging you to visit Bodyism facilities at Jumeirah Saadiyat Island Resort (our review here), we would highly recommend you book yourself into a facial treatment at SPA, located beside Bodyism Building at Jumeirah SIR premises, especially if you are in the mood to get dramatic and immediate results that will make you feel good from the inside out, plumped, healthier and YOUNGER!
This brand new spa, labelled SPA, has a luxury and high-end feel, with a sleek decor and appealing facilities to visit, such as their salt room, cold plunge, sauna and hydra pool that will open very soon.
SPA propose treatments for both men and ladies and is the very first spa in the Middle East to introduce the very high end skincare line called 111SKIN.
With Milena and Nadya coming straight from London from 111SKIN for the launch of this brand in the UAE in April 2019, we were eager to cover this launch in our Beauty section as 111SKIN is one of those brands that anyone who is serious about skincare knows!
---
A few words about 111SKIN: YOUR SKIN BUT BETTER…
---
111SKIN was founded in 2001 by Dr. Yannis Alexandrides, a British and American board certified cosmetic surgeon, with a clinic located at 111 Harley St. in London.
Still practicing as a cosmetic surgeon, he has always been interested in developing products that helped skin recover after surgery and noticed his patients were always coming back to him post-surgery as the skincare products he had developed – for his patients to recover from a surgery – had worked so well on them they wanted these to become part of their skincare routine.
That's how he started his retail line 111SKIN in 2012 proposing products for post-surgical repair. A few years later, he created SPA/CLINIC, a new spa concept that bridges CLINIC-al results without surgery with a luxury SPA touch, while using the eponymous skincare range 111SKIN.
After a consultation with Milanda asking us to share our main concerns – uneven tone, pigmentation issues and fine lines around the eyes – she immediately suggested us to go for the Celestial Black Diamond Non-Surgical Lift Facial.
---
Our 90-minute Facial using Black Diamond
---
The Celestial Black Diamond Non-Surgical Lift facial is available at SPA and lasts 90 minutes. This facial is part of the INTENSIVE collection described below and uses science-led formula with diamond powder to increase the absorption of active ingredients to ease fine lines and wrinkles.
Nadya, our therapist, took some pictures of the before-after facial and we could really see the contrasting difference, with our lines less prominent, skin totally glowing, feeling smoother and much brighter, with a more even tone. Just amazing!
The hero ingredient in this facial is "black diamonds": nano-particles of the precious stones are the delivery mechanism within his Celestial Black Diamond skincare collection which help carry all the active ingredients to the deepest layers of the dermis to target ageing.
Time to get into details about how the facial is built…
The double cleansing
Nadya started with double cleansing which has become the norm in the beauty industry. The first cleansing  – lift off purifying cleanser – was to purify the skin and gently remove our make up.
She then went on with an exfoliating cleanser. We could feel it tingling our skin slightly at the beginning but it really delivers results without irritating the skin and this step helps the renewal of the superficial layer of our skin.
The add-on we were treated to
She included an add-on in our facial with the black diamond celestial peel  – newly released – to treat our pigmentation issues, which was the cherry on the top for our already top-notch facial.
The Energising Essence infusion
We really enjoyed the application of the energizing essence infusion that gives the skin key ingredient NAC Y2, a complex of amino-acides and anti-oxydants which help equalize the skin PH and prepare the skin for the next step.
The serum application and massaging
Key part of the facial is this step when Nadya applied the serum, that has the highest concentration of NAY 2C and is packed with many other ingredients that help the skin heal, produce collagen and make it feel softer.
We enjoyed Nadya massaging our forehead, fine lines around the eyes, crows feet and laughter lines which helps reduce them all.
She deeply massaged our whole face for a while, in order to not only focus on the superficial skin but also massage all our muscles, which will really make the difference and help lift the face. This serum is also known to deliver active ingredients to the dermis, the deeper layers of our skin.
The multi masking
Afterwards, we were surprised as she covered our whole face and chest with four hydrogel masks from the Celestial Black Diamond firming and lifting collection – containing different ingredients for the different parts of our face.
– the upper mask contains glycopeptides which work to reduce the appearance of frown lines and wrinkles,
– the lower mask is enhanced with collagen stimulating actives for improved volume and youthful plumpness,
– the neck/decolletage mask utilises Progeline – a biomimetic peptide – which firms skin and remodels the neck and décolletage.
While our under eyes were also covered with a specific mask from the Celestial Black Diamond Collection, our lips were treated to, with the lip meso infusion and plumping duo. The pot is divided into two parts, the white one is a mask and the pink part is a balm nourishing the lips.  The white mask is known to mimic the effects of mesotherapy, helping to restore & define lines, boosting lip volume without the pain of needle intervention!
The last step
She finished the facial with one of the most important steps, applying the eye cream below our eyes and around the crows feet. It helps fade dark circles thanks to active ingredients such as Arbutin, Argilerine or Hyaluronic Acide.
As we have combination skin, she preferred applying the black diamond emulsion rather than the cream – lighter in texture with similar results. The brightening eye cream instantly reduces the appearance of fine lines and wrinkles and stimulates cell regeneration while keeping the delicate eye area nourished and protected.
She ended with protecting our lips with the nourishing lip balm (pink part of the duo mentioned above).
To conclude…
This treatment is a very first in the Middle east and proposes a luxurious experience with immediate results. It is priced at 1,600AED for 90 minutes.
We enjoyed every single minute of this very special facial. We are also very lucky to go home with the entire collection, even if it is pricey, it effectively fights the signs of ageing without having to go for invasive treatments, or plastic surgery. Moreover, Nadya insisted on the fact these products are generously sized and last long as you need to apply a pump only.
Moreover, the active ingredients, though they come up with strong and immediate benefits, are usually suitable for any skin type and are known to not irritate, even for sensitive skin, as they were conceived to help patients recover from surgery!
---
The retail line 111SKIN
---
So far, Dr. Yannis has developed five different collections, utilising his knowlege, clinical observations from his patients and innovative ingredients. All products are free of parabens, paraffins, silicones and sulphates, loaded with anti-peptides and fit for all skin types.
They are just perfect if you are looking for driven-result skincare, especially if your skin is sensitive as they are known for not irritating, not reacting on the skin, be healing and all have anti-ageing properties, helping reduce fine lines.
The different collections are :  
REPARATIVE: healing, soothing and hydrating
INTENSIVE: diamond powered, anti-ageing and opulent
TREATMENT: specific, targeted, powerful
REGENERATIVE: energising, toning and tightening
CLARITY: clear, clinical and confidence.
and all of them are available to purchase at SPA at Jumeirah SIR.
This skincare range is usually only available in very coveted and cutting-edge high end retail stores worlwide such as Harrods, Harvey Nichols, Barneys New York, Fortnum and Mason or El Corte Ingles.
SPA at Jumeirah SIR is now part of this exclusive circle and you no longer have to travel abroad to buy these products or experience the treatments. 
---
The A – Z products used for our facial
---
LIFT OFF PURIFYING CLEANSER | 120ml
This Purifying Cleanser, with hydrating ingredients, gently cleanses, fights free radicals and removes dead skin cells that clog pores. This is our everyday non-foaming cleanser recommended for all skin types.
EXFOLACTIC CLEANSER | 120ml
Packed with a potent trio of acids and papaya enzymes this soothing cleanser. deeply cleanses, removes dead skin cells, and improves the feeling of skin's firmness.
CELESTIAL BLACK DIAMOND MULTI-ACID ACCELERATED PEEL | 100ml
An instantly perfecting masking peel, the formula accelerates the exfoliation process through its multi-acid resurfacing complex, while providing a super-luxe experience with its iridescence and rich gel texture. Working synergistically with brightening and firming actives, this speedy mask plumps, rapidly refines, and illuminates the visage; the utilisation of Diamond Powder and Rose Quartz support the formula to encourage optimum results.
The addition of hydrating actives to help restore the skin's natural moisturising factor ensuring softness and suppleness – safeguarding skin from becoming dry or irritated post-peel.
ANTIOXIDANT ENERGISING ESSENCE | 100ml
Infused with revitalising ingredients and powerful antioxidants the Energising Essence balances the skin, provides instant hydration and fights the signs of ageing.
CELESTIAL BLACK DIAMOND SERUM | 30ml
The potent serum will brighten the complexion, target fine lines and wrinkles and stimulate cell regeneration while keeping the skin plump and hydrated.
CELESTIAL BLACK DIAMOND LIFTING AND FIRMING MASK

Unveil a rejuvenated complexion with the 111SKIN Celestial Black Diamond Lifting and Firming mask. Ideal for those suffering from lax and ageing skin, this triple-formula hydrogel mask tones and defines the complexion through a series of expertly-designed formulas.
Video here: https://youtu.be/dYr-LEDNd_c
SINGLE CELESTIAL BLACK DIAMOND EYE MASK | 6ml
Utilising brand-new technology, hydrogel, this potent mask has been formulated to combat fine lines, wrinkles, and dehydration around the eye area. The formula contains AMF which increases hydration, retinol to retexture skin, vitamins to improve discolouration, and a potent peptide to fight lines, with the penetration of these ingredients improved by black diamond particles.
MESO INFUSION LIP MASK AND PLUMPING DUO | 15ml
The Meso Infusion Lip Mask and Plumping Duo is a cutting edge lip treatment to boost natural lip volume. Utilising Mesotherapy – a popular procedure in Dr. Yannis' Harley Street clinic – the first step provides flawlessly volumised results, while the second is a luxuriously nourishing balm.
CELESTIAL BLACK DIAMOND EYE CREAM | 15ml
This brightening eye cream instantly reduces the appearance of fine lines and wrinkles and stimulates cell regeneration while keeping the delicate eye area nourished and protected.
CELESTIAL BLACK DIAMOND EMULSION | 50ml
The A fluid formula that is perfect for oily skin or humid climates, this lightweight product packs as many actives as Celestial Black Diamond Cream while feeling weightless and absorbing instantly. NAC Y2 enhances collagen synthesis for healthier, younger skin and Liquorice Root Extract brightens skin and improves pigmentation issues. Skin-loving Hyaluronic Acid works to plump skin while retaining moisture and the canvas is left tighter, brighter and smoother.
SPA | Jumeirah at Saadiyat Island Resort (Jumeirah SIR) | Saadiyat Island
---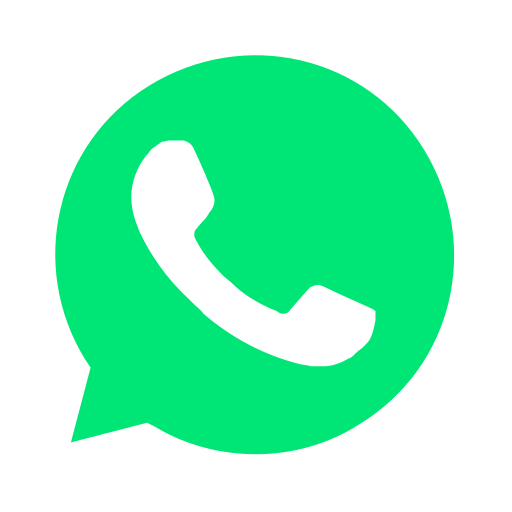 Join our WhatsApp group and receive curated news and offers in your WhatsApp Feed