SUBSCRIBE TO OUR NEWSLETTER
Want to make sure you know about the next private sale? The latest new hot spots and places to hang out in Abu Dhabi? Join our community to be the first to know.  Register to our newsletter, thousands of readers have signed up already!
Craving something tasty that is healthy and vegan? These four options do the job!
Are you motivated to start making some healthy meals at home and stop yourself from reaching out for all the unhealthy snacks at home? Well, then read on.
Wild &The Moon is the healthy cafe we love ordering from both in Dubai and Abu Dhabi and now they have come to the rescue as they have recently shared a couple of their signature recipes on their Instagram account.
They are releasing these signature recipes online in anticipation of their cookbook in the making. We can't wait!
---
MATCHA PUDDING

Get your dose of antioxidants and omega 3s & 6s 💚 with this amazing matcha chia combo:

INGREDIENTS for 4
100g chia seeds
400ml coconut milk (or any homemade nut milk, tune in next Friday for a live class with @emmasawko )
1 tablespoon matcha
1 pinch of vanilla powder
2 tablespoons maple syrup
Toppings: grated coconut, grilled pumpkin seeds, fresh banana, date paste (optional) or any seasonal fruits!

INSTRUCTIONS
-Soak chia seeds in coconut milk for 30m or overnight, stirring occasionally.
-Add the remaining ingredients & mix gently.
-Serve with grated coconut, pumpkin seeds, banana slices & date paste.
---
ACAI BOWL OR SCRUB

Full of vitamins & minerals, açai is your best ally!  🏻 And it leaves your skin looking so healthy with that wild glow!
Pulp: mix frozen pulp with fresh banana as a base for smoothies & Super Bowls
Powder: sprinkle a teaspoon on your snacks, smoothies, juices and breakfasts. Or mix with coconut oil for the best scrub ever Tada!
---
MONKEY MILK

🥛 This cutie smoothie detoxifies & reduces blood pressure thanks to the mighty spirulina AND it puts you in a sunny mood thanks to a heavenly mix of banana, cacao & almond butter 🤤 For the rest of our smoothie recipes you'll just have to wait for our cookbook to come out

INGREDIENTS
1 frozen banana, sliced
1 tablespoon cacao powder
1 teaspoon spirulina
1 tablespoon almond butter
1 pinch of vanilla powder
1 tablespoon maple syrup
400ml almond milk

INSTRUCTIONS
Mix up all the ingredients & enjoy
---
BLUEBERRY SCONES


INGREDIENTS
250g rice flour
250g almond powder
1 pinch of baking soda
1 generous pinch of vanilla powder
1 pinch of salt
25ml coconut milk
25ml almond milk
180g of maple syrup
60g frozen blueberries
.
INSTRUCTIONS
– Preheat the oven to 150°C. Mix the flour, almond powder, the vanilla powder and the salt. Add the coconut milk, almond milk & maple syrup. Mix delicately until the mixture has the consistency of a crumble. Add the blueberries and mix to obtain a marbled mixture.
– Spread the dough out on a lightly floured surface to a thickness of 5cm. Shape the scones with the round cookie cutter. Arrange them on a sheet covered with baking paper and bake for 15 minutes.
– Take the scones out of the oven and let them cool for 2 hours before serving with vanilla cream.
---
WILD HUMMUS

Rich in healthy fats, protein and vitamins AND anti-inflammatory plant-based ingredients, this spread is everything your immune system needs to feel strong
Find the recipe below 🙌 as a sneak peek of their upcoming cookbook:

INGREDIENTS 
250g chickpeas
1 tablespoon olive oil
1 tablespoon lemon juice
150ml chickpea broth
1 teaspoon cumin powder
1 tablespoon of tahini
1 clove of garlic
Salt to taste

INSTRUCTIONS
– Soak the chickpeas for 12 hours in a large volume of water. Rinse & drain. Cook the chickpeas in a large volume of boiling salted water until tender.
– Drain the chickpeas & keep a little of the cooking water. In a blender add the chickpeas, olive oil, lemon juice, cooking water, cumin & crushed garlic and tahini. Add salt & mix until smooth.
– Top with sesame seeds, chickpeas & toasted pumpkin seeds.
Credit Images: ©Wild and The Moon Facebook page
---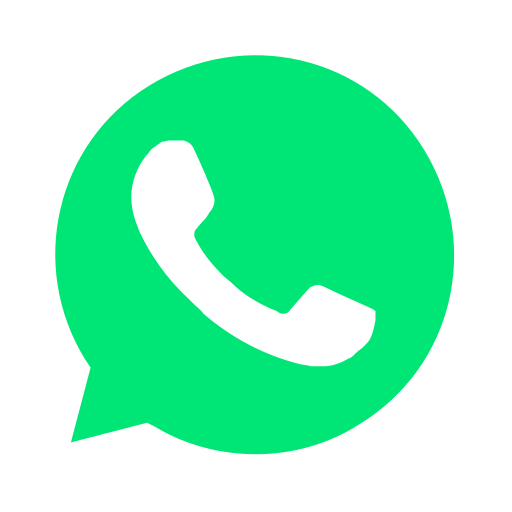 Join our WhatsApp group and receive curated news and offers in your WhatsApp Feed