SUBSCRIBE TO OUR NEWSLETTER
Want to make sure you know about the next private sale? The latest new hot spots and places to hang out in Abu Dhabi? Join our community to be the first to know.  Register to our newsletter, thousands of readers have signed up already!
Finally, Abu Dhabi ladies can book makeup classes with a professional!
Following our recent article about the newly launched makeup courses at Sisters Beauty Lounge branches in Abu Dhabi – locations details below- we had the opportunity to experience the full face makeup course with Ana.
As we had been unsuccessfully looking for makeup courses for a while now, it's with great pleasure we booked ourselves in for this treat and share our experience with the Abu Dhabi Confidential community.
The advantages of signing up for a makeup course
Most of us actually have drawers full of foundations, concealers, eye palettes, highlighters but we aren't experts at applying it.
Video tutorials can be handy but is not the same as having a personalized session with a makeup expert that can give you the best advice after analyzing our skin and style.
Although we were hesitant about asking questions during our private session, our makeup artist Ana was more than just helpful. She is an expert in her field and was really easy going and immediately made us comfortable.
The makeup process
Ana usually starts with the eyes, for our session she opted to go with foundation first.
She used a setting spray and moisturizer and then went on to color match us by mixing two foundation shades.  After applying the foundation with a brush, she blended it in with a Beauty Blender sponge that she wet with the setting spray first – a trick we were not aware of before meeting Ana.
For the concealer, she told us the rule of thumb is to always pick a shade that is two shades lighter than the foundation. She used a Mac concealer under our eyes and assured us it would last all day.
She then applied the Laura Mercier powder to set it all in place.
Moving onto our eyebrows, she filled the gaps with the Benefit Brow Powder. Her personal advice was to never feel the pressure to have identical eyebrows-they should be sisters and not twins!
The contouring with the Tarte palette and blush by Mac took barely any time and she used them on our cheeks, chin and also on sides of our forehead.
Applying makeup onto our eyes was the real learning curve and makes the entire makeup course worth the time and money.
After agreeing to opt for neutral colors, Ana worked long on coloring our eyelids using different eye palettes (9), applied a black thin line with the YSL eyeliner (10) we also personally love (our review here), and then she applied two layers of mascaras from two different brands.
We learned a couple of tricks, including how to make our eyes look larger by applying a beige pencil on our waterline, a brownish pencil on our upper lashline -that would pair with the eyeliner on top – and gently apply some colors on our lower lashine.
We now get how you can really transform your eyes – even for a casual look – from boring to a more complex twist involving blending the eyeliner with darker for a light smoky lid, and getting extra shine with a highlighter (11) on the tearduct, outer V and upper browbone.
Before moving to our lips, Ana generously reapplied some Laura Mercier magic powder so that the makeup last longer.
For our lips, she first gave us a great trick that consists of gently applying a highlighter above our upper lips as it helps enhance the shape. She then applied a lip liner by Forever52 that should ideally be two shades darker than our lipstick and followed with a long lasting Forever52 lipstick.
After readjusting the blush, she sprayed our face for the final touch and we were done!
As we are always curious about the kind of makeup professionals can use, we realized most were actually available on the Abu Dhabi shelves and didn't cost an arm and a leg.
The details about the makeup products Ana used step by step
(1)  PREP + PRIME FIX+ by Mac
(2)  Complete Comfort Creme by Mac
(3)  NYX Cosmetics –  STAY MATTE BUT NOT FLAT LIQUID FOUNDATION
& Mac Studio Fix Fluid with SPF 15
(4)  Mac concealer
(5)  Loose setting Powder Translucent by Laura Mercier
(6)  Foolproof Brow Powder by Mac
(7)  Park Awe Princess by Tarte
(8)  Desert Rose Matte Powder Blush by Mac
(9)  Modern Renaissance by Anastasia
Tarteist Pro by Tarte
(10)  Contour Eyeliner by YSL
(11)  Sun Dipped Glowkit Anastasia Beverly Hills
(12)  Pro Longwear Lip pencil
(13)  Super Stay Lipstick by Forever 52
Most of her brushes came from Mac and some from Forever52.
The pricing
This full face makeup course lasted 90 minutes and costs 650AED. Their are different other courses (details here) with pricing starting from 160AED.
These bespoke courses are available at Sisters Beauty Lounge, at the different Abu Dhabi branches: St Regis Nation Tower and Al Bateen Villa.
Al Bateen Villa, Abu Dhabi
Tel: +971(0) 2 222 2501
St Regis Nation Tower, Abu Dhabi
Tel: +971(0) 2 621 0044
Website:
http://www.sistersbeautylounge.com/
---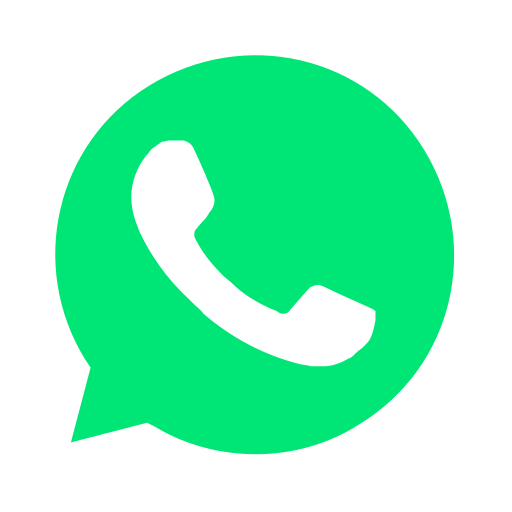 Join our WhatsApp group and receive curated news and offers in your WhatsApp Feed