SUBSCRIBE TO OUR NEWSLETTER
Want to make sure you know about the next private sale? The latest new hot spots and places to hang out in Abu Dhabi? Join our community to be the first to know.  Register to our newsletter, thousands of readers have signed up already!
SPA at Jumeirah Saadiyat Island Resort just introduced Subtle Energies now available for both retail, body and facial treatments
Already carrying very exclusive skincare brands such as 111 SKIN, NEOM or Biologique Recherche, we were eager to join the launch of Subtle Energies at SPA at Jumeirah SIR that offers a wide range of results-based aromatherapy, natural skincare, and wellness solutions.
We had a blissful morning, meeting the inspiring Farida Irani and her son, founders of Australian brand Subtle Energies, before experiencing a rebalancing 75 minutes massage called Blissful Marma Massage.
Diving into Subtle Energies Philosophy…
Farida Irani, who founded this skincare brand in Australia back in the 1990s, used to live in Dubai and worked as an accountant before shifting her career path to natural therapy, and soon became a pioneer in Ayurveda Aromatherapy, now well known for their holistic and therapeutic benefits and overall wellness philosophy.
After researching for years about Ayurveda and aromatherapy among others, writing books and launching a clinic with the idea of complementing Ayurveda Aromatherapy principles with the traditional medicine, her project has grown and developed into a family business, with a family-owned skincare brand introduced in 2002 and later with spa treatments that are available in outstanding spas across the world, such as Six Senses Spas and Jiva Spas in many countries, Mandarin Oriental in Dubai, Peninsula Spa in Paris and Chicago and many more.
It was actually amazing to get some insight into her wellness philosophy and probably the very first time we got to understand Ayurveda principles, and the benefits of the essential oils implied in skincare.
By the way, if you are curious about the benefits of the herbal oils used for their brand, go check the glossary section of their website. We found so many details (origin, use, benefits…) about each ingredient featured in their products.
Farida also highlighted the benefits of having a healthy overall daily routine that could mix breathing exercises, a balanced diet with a mindfulness mindset, meditation exercises along with a daily skincare routine made with Ayurveda Aromatherapy.
This actually pairs really well with Bodyism, the fitness and wellness centre located at Jumeirah SIR that not only proposes personal coaching, pilates or yoga group classes but also an overall lifestyle coaching. See our full review here about BODYISM. 
Before heading to our spa room with our dedicated therapist, Rita, who originates from Indonesia, we ended the Subtle Energies presentation with a relaxing group meditation session led by Farida.
The Marma Blissful massage
Rita asked us first to fill a form for a better understanding of our expectations and overall physical and mental mood. Once ready and settled in the spa room, she had us smell on our hands two different body oils and pick our favorite.
While we initially thought we were in need of a relaxing and cooling treatment, it is the Revive Body Blend that got our preference, thanks to its lighter fragrance, mixing lemongrass, Himalayan Cederwood, and Limbu.
This oil combination usually is perfect for warming up, energizing and uplifting massage which in the end certainly was what our body and mind deeply needed more that day.
Comfortably dressed in our wardrobe, Rita started first with cleaning our feet in a beautiful large pot filled with hot water and a few lemon slices. After applying a Relief foot soak – which peppermint, cloves and Cinnamon Leaf that help getting grounded – she went on with scrubbing our feet with the Rasayana scrub, prepared with Limbu, Wild turmeric, Tulasi (also known as holy basil), Cinnamon Powder and Walnut Shells.
We then lay on the comfy spa bed and deeply inhaled and exhaled the Rasayana bath soak. Rita massaged our whole body for 75 minutes and we are thankful she managed to undo a few knots around our neck and shoulders.
Designed to provide an effective and immediate relaxation, while relieving all stress-related tension, this massage was unlike any we had experienced before, as our therapist spent quite some time pressing on the acupuncture points on our whole body  – from upper and lower legs to arms, feet, soles, face – in order to open our chakras.
It is actually based upon "long, firm, flowing movements and therapeutic techniques whilst marma therapy and chakra balance align vital energy centres".
We asked for medium level of pressure and highly enjoyed the face and ear massage, and especially the attention to our eyes and eyelids which are so sorely tested every day with computers and smartphones. The 75 minutes massage just flew by and we felt exactly like we do after a powerful yoga session enjoying lying on our bed in our Savasana yoga pause.
In the end, it was interesting to get Rita's feedback regarding our doshas constitution. Given our shoulder and low back tension, and after massaging our stomach, she emphasized we had unbalanced chakras as were quite certainly Fire and Earth (Pitta Vata). Giving us examples about how we probably reacted and faced situations in our daily life, we immediately could relate to the profile and were more convinced of this overall philosophy.
She advised us to use a few products on a daily basis which could really help improve our chakras balance and overall being and lead us towards a more balanced Fire and Water profile (Pitta Kapa).
This massage is available at SPA at Jumeirah SIR and at SPA at Jumeirah at Etihad Towers. It is priced at 600 AED for 75 min or 765 AED for 90 min. 
We are very thankful to the SPA team at Jumeirah SIR and to Subtle Energies to have arranged this introduction to Ayurveda Aromatherapy and cannot wait to share with you guys some of our highlights of the Subtle Energies skincare range as we went back home with a few to try out.
SPA carries products ranging from body mists to scrubs, moisturizers and varied inhalation patches for better sleep, meditating or getting energized or recover from nausea…
If you already know which problem you need to address – SLEEP, REJUVENATE & RESTORE- they carry ready-made boxes also called Program Prescriptions.
If just like us, you are quite new to Ayurveda, it is important to understand that we are all defined by a particular combination of three doshas: Vata, Pitta, and Kapha.
We all have these three doshas and the combination and ratio between each other is entirely unique to each of us. Established since our birth, this combination will follow us all life long and has an influence on our physiology, habits, emotions, character, as well as our vulnerabilities toward imbalance and disease.
For more information or to make a reservation, please contact +971 2 811 5888 or email JSIreservations@jumeirah.com.
Subtle Energies | Now available at SPA at Jumeirah Saadiyat Island Resort
---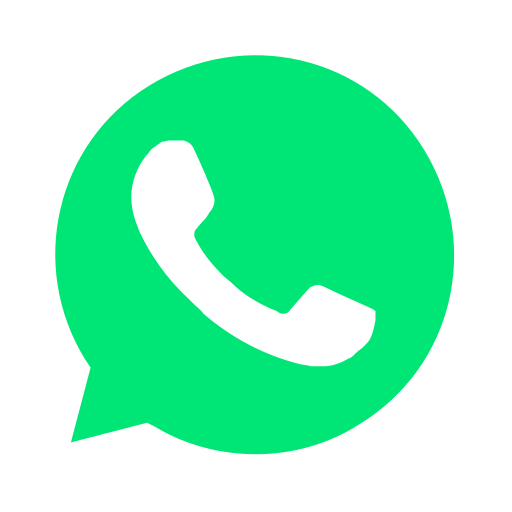 Join our WhatsApp group and receive curated news and offers in your WhatsApp Feed