SUBSCRIBE TO OUR NEWSLETTER
Want to make sure you know about the next private sale? The latest new hot spots and places to hang out in Abu Dhabi? Join our community to be the first to know.  Register to our newsletter, thousands of readers have signed up already!
The hair salon we had dreamt of is now open in Abu Dhabi
Visiting Rossano Ferretti new hair salon today for its official opening definitely made our day.
If you are not yet familiar with this brand, Rossano Ferretti is quite a name in Italy and has built a strong reputation worldwide.
Settled in Italy with salons in Roma, Florence, Verona, Parma, Venice, Rossano expanded abroad with more than 20 salons around the globe, in cult cities including Miami, New York, Paris, London, Madrid, Shanghai and more…
We were eager to visit this new hair salon as it is quite famed and has built a strong reputation to work with brilliant method cut directors and using excellent hair products.
What we didn't expect was to discover Rossano Ferretti didn't open only a hair salon but a cosy and upscale spot where ladies and come to enjoy refined treats ranging from nail spa treats, facials, waxing, lash extensions, body massages to hair cuts.
Actually, the salon is located in a villa along Karamah Street that has a unique contemporary, arty and urban overlook. Distributed on different floors, you'll find a coffee and a nail station at the ground floor (Al Gusto). The hair salon and the spa rooms are located at the first floor.
A minimalist yet artistic decor
If some of you are into design, minimalistic decor and artworks, you will definitely adore this spot as there is a lot to discover. From rugs to lamps, artworks, mirrors, we were in awe browsing every single furniture and accessory at Rossano Ferretti hairspa. We also loved the natural light brought by floor to ceiling large windows that enhance the decor.
A hair and spa salon
For our first visit, we were lucky enough to enjoy a method hair cut with one of the Method Directors. In just a few seconds, Elisa – who has worked in different Rossano Ferretti hair salons (in Venice, Miami, Maldives, Dubai and now Abu Dhabi) – proposed us to reshape our haircut and the result blew us away.
Comfortably settled in the washing hair room – separated from the hair cut room – we first had two shampoos using the Rossano Ferretti range which are both paraben, sulfate and silicon free. The first one didn't create lot of foam (a sign that it is sulfate free) and is meant to be gentle on our scalp and make our hair stay clean longer than usual shampoos. We enjoyed the long and relaxing head massage paired with the second shampoo.
After roughly drying our hair, Elisa spent 45 minutes or so cutting it. To be honest, we were very curious and attentive with the way Elisa managed our hair cut as her technique was different from what we had experienced before. We knew we were in good hands as she had perfectly identified our hair issues and gave us professional advice all along the way on how to reshape our cut and make our hair manageable for everyday life. We value her advice as our hair isn't the easiest to manage.
We also discovered that the method directors are trained in Italy in a school based in Italy linked to the brand and it's Lorenza – Rossano's sister herself – who teaches them this signature cut method.
After a natural style blow dry, we felt very thankful for the brilliant result and immediately booked our next appointment – we now want to try the sunshine color she advised us to try that will bring additional light on our hair ends.
As we were also booked in a manicure, we stopped at the cafe in between our two appointments to enjoy an Italian espresso and loved the vibes. The cafe also proposes a tantalising selection of healthy and sweet treats including chia pudding, chocolate chia, strawberry cheesecake in jar, carrot cake and much more that appealed our tastebuds. You can enjoy them inside the cafe or even at their outdoor cosy terrace.
The Method Cut and Blow Dry is priced between 450AED to 650 AED depending on the hair length.
This nail spa corner is setting the bar high! 
You have certainly visited quite some nail spa in the city but this one will surely elevate your usual standards. The individual booths are beautiful to watch, look very fancy and yet ergonomic and the accessories here and there – oversized floor lanterns, fuchsia orchidees, sofas- give a unique comfy and elegant feel to the room.
Each station is equipped with a hammered silver bowl for us to leave our watches and bracelets and a ring holder. Apart the traditional manicure, we enjoyed that our treat included a collagen hand treatment from the New York based brand VOESH.
The gloves are designed in such a way that our therapist could remove the top of each finger and look after our cuticles and polish our nail while the collagen, aloe extract and argan oil would infuse in our skin. After ten minutes or so, the therapist removed the gloves and massaged our hands and arms before applying our nail polish.
The regular manicure is priced at 95 AED.
A large hair and nail retail corner
If you are into hair and nail products, you will certainly feel like checking this corner as the hair spa salon carries a lot of trendy brands and products such as the kokostar masks, Hershesons, GHD, Kerastase… to name a few.
Lastly, the hair spa salon is open 7 days a week which is very convenient!
Friday | 12pm – 8pm
Saturday to Thursday | 9am – 9pm
Visit their website here ( http://www.rfhairspa.com/) to get more details about all their services and prices.
If you are unable to visit the store and want to discover this coveted range of haircare products – Grandioso, Splendido, Vita, Intenso and more , you can now order them online and receive them at your doorstep in the UAE.
ROSSANO FERRETTI | Villa 306 Al karamah street , Abu Dhabi
---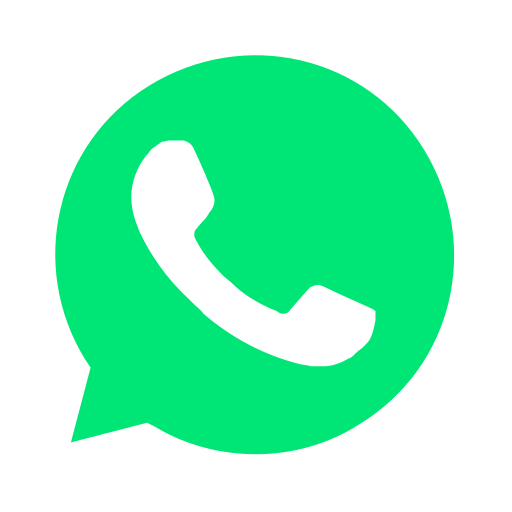 Join our WhatsApp group and receive curated news and offers in your WhatsApp Feed