SUBSCRIBE TO OUR NEWSLETTER
Want to make sure you know about the next private sale? The latest new hot spots and places to hang out in Abu Dhabi? Join our community to be the first to know.  Register to our newsletter, thousands of readers have signed up already!
We have recently had an experience that was a real eye-opener and will probably change our approach towards mani-pedi and foot spa.
The revelation? Our meeting with Bastien Gonzales at Emirates Spa. Also referred to as the "Foot Virtuoso", Bastien Gonzalez has built a top-notch reputation for his unique and glamorous approach to foot treatments. Aware that this brand was known as the Rolls Royce for foot treatments, we were eager to attend an event organized at Emirates Palace Spa to showcase Bastien's exclusive manicure & pedicure treatments and retail products available at Emirates Palace Spa.
The Bastien Gonzalez' signature treatments are a memorable experience
From Morocco to Japan, China, Australia, US and a few more, Bastien Gonzalez's signature treatments are exclusively available at the most luxurious Spas and Hotels around the world.
The Spa at Emirates Palace in Abu Dhabi is the only spot in Abu Dhabi proposing Bastien's signature. What makes this concept so unique and acclaimed lies in the fusion of wellbeing and beauty and the fact that the treatment protocols are focused on the nails.
Bastien has built his strong reputation by selecting and training every member of his team to his treatment protocols, guaranteeing the excellence of the treatments proposed under his signature all over the world.
Traveling the world to educate people and change their approach to pedicures
Bastien's definition of feet is interesting: "A complex and beautiful piece of architecture made with 26 bones, 103 ligaments, and 26 muscles."
He sums up his Pedicure de Bastien in these words: it's all about natural beauty, bringing together knowledge, direct results, and feeling good.
After an hour long discussion with him, we must admit his speech was a real eye-opener and we now understand better why we should adopt a healthier approach to treating our feet. First of all, he made us realize that a lot of women (we are guilty also) paint their nails because they don't like them and this usually has consequences and makes the health of our feet even worse over time.
He also made us realize a lot of people have a problem with their nails -cores, calluses, in-grown nails- and don't believe there is a solution.
Our experience in public with the Duo Treatment
Accepting to be the guinea pig of the day, we got the demonstration that within one session only, changed our attitude towards our feet.
We got a Duo Pedi-Cure managed by two ladies. Anais, a pedicure-podiatrist – it requires a three years medical degree – looked after our feet while Ann was taking care of our hands.
The nails…
The Duo process starts with curing the nails – cleaning the top layers – and the team works on dry skin (no water involved) in order to be more precise. After removing our nail polish, Bastien explained to us the white spots we had on some nails  – we assumed it was a lack of calcium – was indeed due to a lack of breathing. Actually, covering our nails with nail polish all year long makes them suffocate and that's why these white spots appear. Some of our nails also tend to be yellowish and he explained the pigments of the nail polish was starting to burn the nails over time.
To clean these top layers, the duo of ladies drilled our nails in four steps using 4 different drills – similar tools when visiting the dentist – to be able to make the top layers very smooth. The process was very gentle, we felt absolutely no pain and after this light abrasion process, the white spots disappeared.
The team then went on with buffering our nails in order to accelerate blood circulation which is important to provide oxygen and nutrients to the end of our body.
The last step was applying their magic cream – mother of pearl's grain- while polishing the nails with a natural horn buffer. They looked so shiny everyone was convinced they were topped with a shiny lacquer. The shine is amazing and comes from the reflection of the light on our naked nails!
The shine usually lasts two weeks on the hands and a month on the feet or more. Bastien told us that "92% women after the treatment decide not to paint their nails as they really love this natural beauty overlook."
The skin…
Bastien Gonzalez developed his own instruments to look after cuticles and dead skin and emphasized on the cuticles role; "they are the closing door and if we remove them too much, we open the door to germs."
He also explained there often was a misunderstanding between cuticles and dead skin located on the side of our nails that we tend to deepen under our nails instead of removing. That's why he invented a curved blade that helps to work in 3D to pull out the accumulation of dead skin aside our nails. It also helps flatten the nails instead of getting curved. Afterward, they also applied cuticle oil to moisturize.
Using a specific razor blade, the podiatrist then worked very precisely to remove the corn on our big toe and the callus on our soles. Cutting (only done by professional podiatrists) is kind of a surgical process and the other two techniques to get rid of calluses are light abrasion and peeling.
The massage…
The Duo ended with a hands and feet massage which is quite impressive as every single movement one lady is doing on your hand is replicated with the same pressure at the exact same time on your feet.
Working on the legs, Anais lifted away the tension on our leg muscles. They also gently massaged to help with the blood circulation towards our heart.
We thoroughly enjoyed it and can't wait to book another treatment again.
The pricing
This treatment comes with a price as this duo mani and pedi treat costs 780 AED as "luxury is about quality to deliver the job and services" according to Bastien Gonzalez. But it made us feel so good from the inside out that we are ready to skip three-month visits at the spa to do our manicure and pedicure in order to allow ourselves this kind of pristine treat that makes us glow from the inside out.
To maintain the health and shine of our nails, hands, and feet, Bastien insisted that people also have to do their homework by massaging our hands and feet daily to keep "elasticity and independancy" on our skin. That's why he developed a range of products now available at the Emirates Palace called Reverence de Bastien: it includes a daily balm, an exfoliator, cuticle oil and more.
The last advice is to properly dry our hands every time we wash them as it will help to make them stay healthy.
The story behind Bastien Gonzalves
Bastien Gonzalez has an interesting journey that led him to become an international and acclaimed name in foot spa.
From an early age, he was skiing and got seriously injured during a racing competition. Six months in physiotherapy led him to spend quite some time with a podiatrist and it's how his vocation started. He decided to move to Paris and to attend a three-years Podiatry training.
After graduating and working in some of the most exclusive hotels in Paris, London or New York, his techniques, skills and expertise won over his clientele who loved his particular approach to the job.
Nowadays, his treatments are displayed in more than 20 salons worldwide and Bastien pays attention to partner with the "crème de la crème" only: Emirates Palace in Abu Dhabi, The One & Only Dubai (Jumeirah Beach and The Palm).
Emirates Palace Spa is open daily from 10 a.m. to 11 p.m. To make a reservation or for further information, please contact us at + 971 2 690 79 78 or by email to spa@emiratespalace.ae
EMIRATES PALACE SPA | West Wing at Emirates Palace, West Corniche Road, Abu Dhabi
Tel: + 971 2 690 79 78
---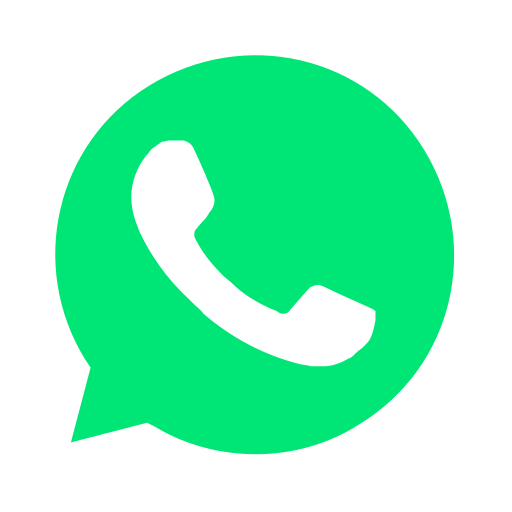 Join our WhatsApp group and receive curated news and offers in your WhatsApp Feed