SUBSCRIBE TO OUR NEWSLETTER
Want to make sure you know about the next private sale? The latest new hot spots and places to hang out in Abu Dhabi? Join our community to be the first to know.  Register to our newsletter, thousands of readers have signed up already!
Our Epicurean Journey Through the UAE with The Luxury Collection
The year couldn't have started any better as we were invited on our first press trip of the year by Samantha Wood of Foodiva. Our Destination? A weekend around the UAE. This was our chance to discover fantastic local destinations worth exploring that we had not yet ticked in our travel and culinary recommendations.
This three-days bespoke weekend was arranged and co-hosted by The Luxury Collection and Samantha Wood of Foodiva, who we love to follow not only for her culinary experiences and travels but also for the very unique dine-around events she now organizes in Dubai on a regular basis (more details here).
From the city to the beach shores of Ajman, we also explored the Dubai Conservation Reserve with stops at the three hotels in the UAE that are part of the The Luxury Collection:
– The Grosvenor House at Dubai Marina
– Ajman Saray
– and the so unique and coveted Al Maha Resort.
The Luxury Collection spirit
If you are not yet familiar with The Luxury Collection brand, you can check their website that references worldwide the hotels part of this very niche collection. These hotels offer exclusive journeys throughout the world, whether you are looking for a romantic, beach, adult-only, gastronomic or epicurean retreat.
---
DAY 1 | First Stopover at Grosvenor House Hotel
---
Grosvenor House Hotel, located in Dubai Marina, is an urban destination that culinary travellers should definitely not miss, especially the Michelin-starred Chefs and lovely restaurants such as RhodesW1 by Gary Rhodes, Indigo by Chef Vineet and more (Toro Toro, Buddha Bar Dubai… ).
Booked in for our first night, we knew our stay would certainly be memorable since we were welcomed into our rooms by a bespoke dessert sculpture for us to taste before the weekend experience officially starts.
Our journey started with a bespoke dine-around concept with beverage pairings through four different restaurants within the hotel.
First stop was at Siddharta Lounge by Buddha bar where we met all our partners in crime for the weekend, mixing Marriott Loyalty card members and food media. Visiting this outdoor lounge at sunset time was amazing as it offers unique 360-views and perspectives over the Dubai Marina, especially over the spectacular Canyan Tower – the world's highest twisted tower – facing the Siddharta Lounge terrace.
During this aperitif, we were lucky enough to meet two Michelin-starred Chefs: the famous Gary Rhodes who runs RhodesW1 and Chef Vineet who is looking after Indigo by Vineet. We had the chance to chat with them both while tasting some of their specialities such as the Crunchy Kellogs Prawns by Chef Gary Rhodes and the Padron Pepper with chimichurri and Maldon flakes.
Moving on to the starters, we stopped at Indigo by Vineet and enjoyed a feast of Indian starter delicacies. The Tawa Lobster was our personal favourite and had a strong garlic butter toss; it was served with tasty Keralan calamari fry flavoured with a distinguishing spiced curry leaves crush. If you are into Indian fusion cuisine, make sure to try the Chaat Trilogy as this personal reinterpretation is worth experiencing!
Our Epicurean Journey went on with mains at Rhodes W1. We adored the restaurant decor that claims itself as reminiscent of a summer's day in the breathtaking Anglo-French countryside.
We loved the garden feel vocabulary with white trellised panels, trendy yellow wallpapers featuring exotic birds, lush on some walls pairing with oversized plants here and there. An elegant and clever mix of design and vintage feel giving to the restaurant a relaxing and feel good personality.
We were lucky to taste some of Gary Rhodes's signature mains such as his poached eggs and hollandaise, and braised beef served with smoked eel tortellini, Chantenay carrots with gravy and parsley sauce.
The show climax was definitely stepping into Buddha Bar's dining room.
The 20-meters table setting was incredible, looking like an artwork by Jackson Pollock with signature desserts to taste along the table. Each guest was also equipped with an easel, art board for us to sketch a drawing … with edible paints!
We ended the night having fun painting, getting some insight about cocktail making with a mixologist at Buddha Bar while tasting sweet delicacies such as Yuzu tart, Hibiscus Tiramisu, mango delice or matcha millefeuille, all divine actually.
---
Follow our journey with this video that captures all the highlights
---
---
DAY 2 | Second Stop Within The Ajman Shores Followed By A Beach Feel Lunch At AJMAN SARAY
---
After an early morning stop at Sloanes at breakfast time – make sure you have breakfast at their outdoor terrace overlooking the busy marina with dhows, sailing boats in action on the Dubai marina waters – we were ready to embark on an action-packed morning leading us to Al Zhora mangroves in Ajman for a kayaking tour with Quest For Adventure.
The Al Zhora mangroves are the largest mangroves area within the UAE. We had loads of fun during our mangroves tour and were very surprised watching so many white herons, egrets and even flamingos during our tour.
DETAILED REVIEW HERE – More detailed information, pictures, location and pricing here about this kayaking activity
This hands-on activity had whet our appetite and our tastebuds were soon activated at our next stop, the Ajman Saray hotel, also part of the Luxury Collection in the UAE.
We stopped on the outdoor terrace facing the pools and the beach visiting a very cool pop-up oysters booth. What made this tasting very special is that the oysters are actually farmed in the UAE, by Dibba Oysters. We really enjoyed this pop-up concept and food stall design, using wooden industrial pallets for the flooring, seating and overall stand display.
The oysters had a very different taste from what we were used to, and will probably appeal palates who usually fear oysters for its too strong iodic and salty taste. We had a real feast discovering unusual and elaborate oyster-based pairing recipes with avocados, or served warm as a chowder oyster.
MORE DETAILS ABOUT THIS POP-UP OYSTERS SERIES HERE as this oyster tasting actually can be booked and joined in various locations across the UAE, including Dubai and Abu Dhabi.
We will keep lifetime memories of the wonderful lunch we had right after at Al Bahar restaurant Terrace, with a welcoming table setting: our long table fitting 25+ guests felt like a wedding table. Facing the sea, it was covered with vases of vibrant purple flowers.
We enjoyed the seafood grilled specialties and salads to share in the warm January sun and light sea breeze. Our lunch at Al Bahar was a pure delight for both seafood and meat lovers tasting grilled lobster tail, jumbo prawns, calamari or beef tenderloin, Ribeye steak or lamb rumps steak to name a few.
---
DAY 3 | A Stay in the desert like no other at AL MAHA RESORT
---
Soon after, we were back on the road in cars from Arabian Adventures who drove us to our last destination of the weekend: the highly-coveted Al Maha Resort.
Acknowledged as one of the best hotels in the world, this unique resort will celebrate its twentieth anniversary in 2019 and doesn't look a day older. Located 45 minutes away from Dubai on the way to Al Ain, this property is nestled in the desert dunes surrounded by the Dubai Desert Conservation Reserve with the Hajar mountains at the back (limit between Oman and the UAE).
Accepting kids only over 10 years old, you can be assured this stay will stay unique, memorable and will reset your mindset given the majesty and pureness of the place.
All guests were booked into a Bedouin suite with their own private pool facing the desert dunes and the Hajar mountains. The lush green resort, the canopy-styled villas, the bushes, shrubs and wildlife animals surrounding us gave us the feeling we were attending a safari somewhere in Africa.
The car-free resort offers something which is invaluable: total privacy with no vis-vis, total freedom feel and a rooting connexion to nature with gazelles keeping on wandering around the villas and the dunes.
The villa decor is also very unique mixing antique furniture, Bedouin hospitality culture – with Medjool dates, typical Arabic sweets or varied nuts to taste – with the comfort of a 5-star establishment.
We were actually not that surprised that each villa was equipped with easels, painting and art boards. Why? The landscape, the silence (chanting birds was the only disturbing noise around, could be worse! ), the charm of the villas and the contrast with the buzzing and cosmopolitan Abu Dhabi or Dubai cities we live in caught us by surprise and you just feel like capturing this precious moment that will stay forever in your mind as a lifetime memory.
At dinner time, the hotel team drove us for ten minutes or so for a truly magical desert dining experience in the dunes. Check below the refined Bedouin style setting.
After experiencing Arabic mezze the sharing style way, we experienced a whole roasted lamb that had been grilling on the fire for hours. Tender, melting in the mouth, we could also enjoy stargazing before heading back to our villa for a late evening plunge in the temperature controlled pool – heated at winter time and refreshed during warm season- it would have been a crime to miss this!
Saturday morning, early wake up to be in the lobby by 7 am to enjoy the sunrise behind the dunes and attend the sunrise falconry experience. Within an hour, we learnt so much about the way falcons are a legend in the country, the way they are fed, grow and exercise. Definitely worth skipping the late sleep as the falcons do their show and almost touch your shoulders while making round trips in the air to capture their daily raw meal.
Soon after our outdoor reinvigorating breakfast facing the dunes, we were off to a driving trip around the Dubai Desert Conservation Reserve (DDCR – website link) to get a closer look and deeper understanding on how this reserve was created, which flora and fauna species it carries, how the reserve manages to  preserve, expand them and more.
We were impressed by how knowledgeable and respectful of the nature our drivers would be, sharing they would only be allowed to drive along special paths in order to preserve any single herb, shrub, tree that are so precious to maintain this specific desert ecosystem. During our one hour tour, we managed to see aplenty Arabic Oryx, gazelles and many babies around and discovered a large variety of trees from the emblematic Ghaf tree to Christ Thorns and much more.
The resort also proposes a large variety of activities reflecting the Bedouin-style way of life such as horseback riding, camel trekking, nature walks, archery, sundowners in the dunes and more.
To end up this Epicurean Journey in the UAE, we shared a farewell gastronomic lunch all together on the terrace deck facing the reserve. Once again, the hotel team had built an epic menu for us to taste some of their signature creations.
Our Foie gras caviar made quite a statement when arriving at the table, displayed as a jewel in a golden box containing the precious starter in a caviar tin. Served with date jelly, fruit bread, pecan nuts and fresh berries, we would definitely order it again for a next visit.
Before the mains, we got a refreshing orange and star anise sorbet to cleanse our palate. Very creatively displayed as the sorbet came on a thick rounded shaped ice cube block.
We picked the scallops Biryani as a main that was the best we have had for a while in the UAE. The pairing between the flavoured rice and the grilled scallops was perfect. The portion was very generous and it came with a refreshing mint raita on the side and poppadoms. This is one speciality of their menu we will associate to this memorable weekend escape in the UAE as it reflects the roots, generosity, hospitality and refinement this country has to offer.
For dessert, we opted for the Arabic Coffee Panna Cotta that also was a hit at our table.
DETAILED REVIEW HERE about our overnight stay at Al Maha Resort
To conclude, we would like to send a round of applause to Enrico from the Luxury Collection and Samantha Wood from Foodiva for coming up with such a unique press trip! We feel extremely grateful to have been part of this unique curated Epicurean Journey in the UAE.
A Massive Thank You to @foodiva for inviting us and to @theluxurycollection, @grosvenorhouse, @ajman_saray, @almaha_resort for hosting us during three days.
After a decade of living in this country, we still feel there is so much to discover and enjoy away from our busy lives in Dubai or Abu Dhabi.
Beach, nature or desert escape..we have it all! From luxury staycation ideas, culinary picks to outdoor fun and family activities, we have amazing destinations to explore and the best part… they are all at our doorstep!
The Luxury Collection & Foodiva are planning a consumer ticketed experience in the future; so stay tuned and we'll give you more info when this travelling and culinary itinerary goes live!
#EpicureanJourneyUAE
---
Follow our journey with this video that captures all the highlights
---
---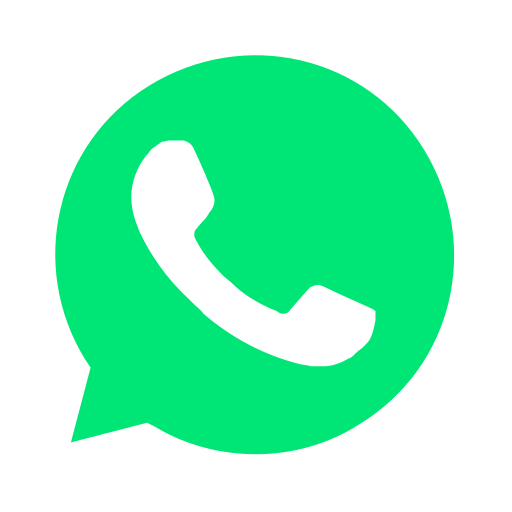 Join our WhatsApp group and receive curated news and offers in your WhatsApp Feed