SUBSCRIBE TO OUR NEWSLETTER
Want to make sure you know about the next private sale? The latest new hot spots and places to hang out in Abu Dhabi? Join our community to be the first to know.  Register to our newsletter, thousands of readers have signed up already!
Planning Abu Dhabi: An Urban History
Emirati Architect and Urban Planning, Design and Development Specialist, Dr. Alamira Reem Bani Hashim officially launched her first book entitled "Planning Abu Dhabi: An Urban History".
This is the first urban history book to be published by an Emirati in the English language. It explores and documents the course of Abu Dhabi's urban planning.
The author of this book, Dr. Alamira Reem – an Abu Dhabian native – is the first Emirati woman to be awarded a Ph.D. in urban planning and she is considered one of the leading researchers on the urban development of the capital.
Having studied the Emirate's growth for more than a decade, she believes that planning the future of Abu Dhabi's urban development depends greatly on understanding its past:
– the origins of the city's physical form;
– who the most influential decision-makers were;
– what urban policies and urban institutions directed growth;
– and what political, economic, social and environmental factors dictated the course of planning the emirate.
She argues that, "There is a need for more locally rooted architecture and urban environment education to provide a critical local perspective, particularly on its built environment, planning processes and the interplay of various institutions and stakeholders." 
What led her to write this book
With a large portion of the circulation and dissemination of images, and representations of the city constructed from a journalistic rather than a scholarly point of view, Dr. Alamira Reem was inspired by the limited availability of current and timely information on Abu Dhabi – a modern city that, in her view, stands to contribute to the theory and practice of urban planning and design.
"There are very few studies that have dealt with the urban environment of Abu Dhabi and no empirical research has really been conducted on the topic." She explains.
"Being a place where citizens are the minority as opposed to the majority, Abu Dhabi presents a case study on how to balance planning for a small indigenous population – and expressing or maintaining their civic identity – while ensuring that the non-national population is accounted for as well.
The experience of Abu Dhabi also makes a valuable contribution to the understanding of planning institutions in rapidly urbanizing societies, in that a planning apparatus was set up over the short span of almost fifty years and is challenged by the need to creatively respond to continuous change and expectations for immediate gain."
More details about the book
The book aims to build on the existing literature on Abu Dhabi, which Dr. Alamira Reem groups in two camps:
The first camp outlines the political and economic system in Abu Dhabi, both in the past and present. This includes an account of the ruling family, the tribal structure, aspects of British policymaking, oil-based and non-oil based economic development, and modern politics in Abu Dhabi.
The second camp foregrounds the themes and issues surrounding Abu Dhabi's urban environment, albeit at either a very basic macro-scale or at a micro-scale that symbolizes the manifestation of the larger process of urbanization.
Dr. Alamira Reem's research lies at the intersection of both camps, building on the literature by synthesizing how urban development in Abu Dhabi unfolded via the intricate political and institutional framework and through the processes of modernization and globalization.
Following the introduction and description of Abu Dhabi's early modern history, the book focuses on three distinct periods dating from the discovery of commercial quantities of oil in 1960 and coinciding with periods in power of the three rulers since then: Sheikh Shakhbut bin Sultan Al Nahyan (1960–1966), Sheikh Zayed bin Sultan Al Nahyan (1966–2004), and Sheikh Khalifa bin Zayed Al Nahyan (2004–).
Based on archival research, key interviews and spatial mapping, Dr. Alamira Reem analyses the different approaches of each ruler to development; investigates the role of planning consultants, architects, developers, construction companies and government agencies; examines the emergence of comprehensive development plans and the policies underlying them; and assesses the effects of these many and varied influences on Abu Dhabi's development.
She concludes that, while much still needs to be done, Abu Dhabi's progress towards becoming a global, sustainable city provides lessons for cities elsewhere.
Through this book, Dr. Alamira Reem aims to advance the field of urban research on Abu Dhabi, by highlighting the role of the players involved in planning the city and defining how the political, administrative and especially the planning institutional mechanisms affected urban space.
More about DR. ALAMIRA REEM BANI HASHIM
Born in 1985, Dr. Alamira Reem is an Emirati Architect; Urban Planning, Design & Development Specialist; and Author of Planning Abu Dhabi: An Urban History; a book that explores and documents the course of Abu Dhabi's urban planning.
Educated in the US, Dr. Reem is the first Emirati woman to be awarded a PhD in urban planning, which she received from the University of California Berkeley. She spent 13 years consulting on a number of international projects in the USA, Italy, Brazil, and the UAE.
Nationally, she lent her planning expertise to several initiatives and developments in Abu Dhabi, Dubai, Fujairah and Al Ain. She is actively involved in the inception and development of outreach programs that engage developer and consultant stakeholders to identify shared areas of improvement and innovations in planning and is considered one of the leading researchers on the urban development of Abu Dhabi.
An avid scholar, Dr. Alamira Reem has published numerous pieces in reputed academic books and journals such as Routledge, IGI Global, and Architectural Theory Review. She regularly shares her expertise on UAE urbanism, place branding and urban design at industry forums, conferences and universities around the world.
In her current role, Dr. Alamira Reem is project manager and lead researcher behind the UAE Architecture Initiative – a collaboration between the UAE Ministry of Culture and Knowledge Development (MCKD), the Abu Dhabi Department of Urban Planning and Municipalities (DPM), Zayed University (ZU), Khalifa University (KU), and New York University Abu Dhabi (NYUAD), that aims to advance architectural and planning knowledge in the UAE.
She is also the Co-Founder and Creative Director of a boutique creative consultancy, The Native Bohemians, specialized in interior design, interior wellness, and environmental branding.
This book can be ordered online on Magrudy's eshop or via Amazon:
MAGRUDY'S | https://magrudy.com/book/planning-abu-dhabi-an-urban-history-9781138300309/
AMAZON | https://www.amazon.com/Planning-Abu-Dhabi-History-Environment/dp/1138300306
For more information, please contact planningabudhabi@gmail.com
---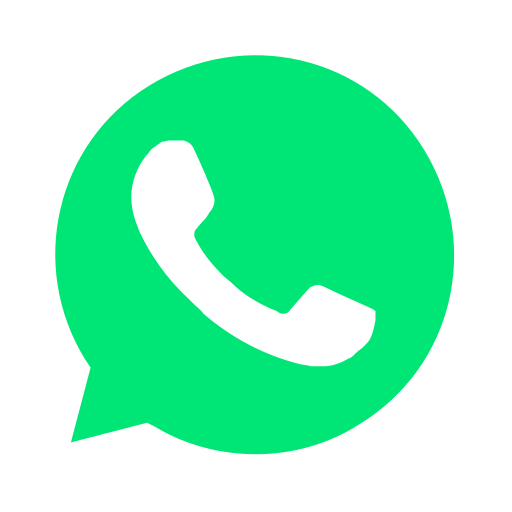 Join our WhatsApp group and receive curated news and offers in your WhatsApp Feed