SUBSCRIBE TO OUR NEWSLETTER
Want to make sure you know about the next private sale? The latest new hot spots and places to hang out in Abu Dhabi? Join our community to be the first to know.  Register to our newsletter, thousands of readers have signed up already!
How is Abu Dhabi Art 2019 organized?
Back for its 11th edition, this year Abu Dhabi Art is divided in different sectors:
New Horizons: China Today curated by Jérome Sans in the atrium upon arrival
Focus: Drawing, Tracing, Mapping in Gallery A with Dr Omar Kholeif curating this sector for the third year
New Horizons: India in Gallery S with gallerist Ashwin Thadani who is introducing new galleries from India to Abu Dhabi for the very first time
Beyond: Emerging Artists featuring three Dubai based artists
Gateway: Fragments, Yesterday & Today curated by internationally renowned Paolo Colombo
Al Burda Endowment is also part of Abu Dhabi Art 2019
---
New Horizons – China Today
---
Abu Dhabi Art 2019 also features New Horizons, curated gallery sectors which explore Asian Contemporary art curated by Jerome Sans, who is bringing leading contemporary galleries and artists from China to the fair.
---
New Horizons: India
---
The programme also includes a focus on galleries from India invited by gallerist Ashwin Thadani. Thadani said: "It has been my great pleasure to work with Abu Dhabi Art on this new curated section for the fair. The New Horizons' India focus brings together some of India's most prominent galleries and leading artists, many of whom have not yet had their due exposure in Abu Dhabi.
The collaborating galleries in this exciting curatorial project include Vadehra Art Gallery, Nature Morte, Gallery Espace, Grosvenor Gallery and Galerie Isa, each of whom have played pioneering roles in the South Asian art world, and beyond. Some of the artists that will be exhibited include Bharti Kher, Jitish Kallat, Reena Kallat, Imran Qureshi, Atul Dodiya, Arpita Singh and Manjunath Kamath amongst others."
---
Focus: Drawing, Tracing, Mapping
---
Dr Omar Kholeif, curator of this sector brought in 8 different galleries located in New York, Mumbai, New Dehli or Dubai, Jeddah and Istanbul. For this third year, he chose to focus on the Drawing, Tracing, mapping concepts.
Additionally, Dr Omar Kholeif returns for a third year with his curated exhibition Focus: Drawing, Tracing, Mapping, which will engage galleries and artists who explore the practice of drawing as a starting point to consider the divergent ways artists use to map unique cartographies, dreams and the imagination.
---
Gateway: Fragments, Yesterday & Today
---
Gateway is an annual visual arts exhibition that highlights local and international artists through a unique curatorial perspective. This year's edition is taking place from 21 November 2019 to 29 February 2020 at Manarat Al Saadiyat, as part of the Abu Dhabi Art programme.
Gateway 2019 features a unique display of artefacts from Al Ain Museum together with artworks from 14 contemporary artists. Titled Fragments, Yesterday and Today, the 2019 exhibition is conceived by eminent curator Paolo Colombo, the Art Advisor for the Istanbul Museum of Modern Art and former curator of the Museo Nazionale delle Arti del XXI Secolo in Rome.
A highly respected curator in the international art scene, Paolo Colombo has helmed numerous important exhibitions throughout his career. He co-curated the Iraq Pavilion for the 2017 Venice Biennale and was a curator for the second Mardin Biennal in 2012 and the third Thessaloniki Bienniale in 2011.
Fragments, Yesterday and Today is Colombo's first exhibition in the UAE. For the first time in the history of Abu Dhabi Art, the exhibition will see generously loaned, precious artefacts from Al Ain Museum shown in conversation with contemporary art, which function as keystones for this exhibition.
The idea of Paolo Colombo, curator of this sector, is that visitors can capture how objects of a utilitarian genre – showing service to the lives of people – carry valid visual information in today's art. The viewer will be able to see both sides of this interaction – both artefacts of archaeological and anthropological interest and the contemporary artworks that are on exhibit.
Fragments, Yesterday and Today explores the relevance that everyday objects from archaeological finds may have on stories that artists narrate in their practice today.  The Al Ain Museum holdings constitute a history of the region made visible, and act as a sounding board for the contemporary works included in the show.
Fragments, Yesterday and Today is exhibited in Gallery M at Manarat Al Saadiyat. During the fair (21 – 23 November) the exhibition will be open from 2 pm until 9 pm; after the conclusion of Abu Dhabi Art, the exhibition will be accessible daily from 9 am until 8 pm, with entry free of charge.
Three new commissions will also be included in the exhibition, by artists Alaa Edris, Nima Nabavi and Lamya Gargash.
Transitioning from an annual four-day art fair to a permanent platform
Abu Dhabi Art keeps on growing and expanding each year, bringing in more innovative concepts and being more dynamic a year after the other. If you cannot make it this weekend, you still have a chance to discover some large-scale sculptures and installations throughout the Emirate of Abu Dhabi.
With its two commissioning initiatives Beyond: Artist Commissions and Beyond: Emerging Artists, Abu Dhabi Art's Beyond 2019 programme is focused on bringing art to the public arena and contributing to the local art ecosystem. Extending beyond the annual fair, the programme supports the emirate's art scene by facilitating creative opportunities across the year in different locations including Manarat Al Saadiyat, UNESCO World Heritage Site Al Ain Oasis, Al Jahili Fort in Al Ain and Qasr Al Hosn.
Beyond announces a line-up of Commissioned Artists for 2019
Abu Dhabi Art has announced participating artists and curators taking part in its Beyond 2019 programme. Held under the Patronage of His Highness Sheikh Khalid Bin Mohamed Bin Zayed Al Nahyan, Member of the Abu Dhabi Executive Council and Chairman of Abu Dhabi Executive Office, the Abu Dhabi Art fair will take place from 21 – 23 November 2019 at Manarat Al Saadiyat. During the fair, a number of commissioned artworks will officially be unveiled and will remain accessible to the public for an additional three months.
For Beyond: Emerging Artists 2019, a mentorship programme with established artists and curators Ramin and Rokni Haerizadeh and Hesam Rahmanian has been running all year, enabling the three participating artists to develop a new body of work for the fair.
The two internationally renowned artists creating new site-specific works for Beyond: Artist Commissions will be producing pieces primarily for exhibition in Al Ain but also in the recently reopened Qasr Al Hosn in downtown Abu Dhabi.
Beyond: Artist Commissions
This year, Abu Dhabi Art presents the internationally renowned artists Oliver Beer and Leandro Erlich as the commissioned artists for Beyond 2019.
Beyond: Artist Commissions will feature Leandro Erlich's site-specific work The Heart of Water, a mysterious piece in Al Ain Oasis which juxtaposes the delicate and ephemeral beauty of its centrepiece cloud with the harsh and rugged landscape surrounding the installation. The work will draw on the deep history of the region while inscribing the precision of modernity. "Water is, after all, the secret heart of any oasis, and clouds represent the heart of rain," the artist commented.
Erlich is an internationally exhibited Argentine conceptual artist whose work has been shown worldwide in countries including Japan, Italy, China, USA and the Netherlands. He also has a permanent exhibition at the Gare du Nord, Paris.
Oliver Beer, a prominent British sculptor and video artist, will bring installations to the historic sites of Qasr Al Hosn and Al Jahili Fort. A Thousand Faces is a site-specific commission by Abu Dhabi Art across two venues: – the historic fortresses at Al Ain – in collaboration with the Louvre Abu Dhabi – – and Al Qasr.
After studying Fine Art at the University of Oxford, Beer later graduated from the Academy of Contemporary Music, and draws on his vast musical knowledge in his work. Beer has created fascinating performances in which spectators take part and share their emotions and perceptions to create an experience for both artist and audience. The artist's work has been shown worldwide, most recently – and to great acclaim – at the Metropolitan Museum of Art in New York this past summer. Beyond: Artist Commissions marks the first time his work will be exhibited in Abu Dhabi.
Qasr Al Hosn will host two video artworks showing reanimations of Aladdin's Genie, created by Beer in collaboration with over 1000 Abu Dhabi schoolchildren at workshops organised by the Department of Culture and Tourism – Abu Dhabi's Education and Outreach Team. The installation allows visitors to see this much-appropriated and interpreted story through the hands and minds of children.
Following a second round of workshops with a further 1000 children, Beer has also created a series of reanimation paintings based on works in the Louvre Abu Dhabi collection, also to be shown in Qasr Al Hosn. Each child was asked to copy and reinterpret a painting using their own imaginations. These new drawings were then scanned and printed onto 16mm film to create a single static animation loop of each historic artwork. The film is projected in the same format as each original work of art. Thanks to the differences of each child's interpretation, the work becomes a vibrating canvas, its surface constantly changing and being recreated. The films engage with the collection in a plural reimagining of each artwork.
At Al Jahili Fort, Beer will exhibit nine further pieces. Three are two-dimensional sculptures, featuring the exploded and recomposed body of an oud – a musical instrument that has historically traversed borders –. His work also includes the presentation of ancient swords and daggers from diverse origins subjected to musical graffiti with scores from a radical 12th Century female composer whose music has crossed centuries of cultural change. ; the remaining six are reanimation paintings of historic artworks, combining modernity and tradition.
Artist-led tours of Beyond: Artist Commissions will be available in Al Ain. On 21 November, commissioned artists Leandro Erlich and Oliver Beer will give a guided tour of their works installed at Al Ain Oasis and Al Jahili Fort. Tours will start at the main entrance of Al Ain Oasis at 15:30. Please register at: programmes@abudhabiart.ae.
Beyond: Emerging Artists
This year's Beyond: Emerging Artists programme will showcase the creative talents of up and coming Emirati artists Ayesha Hadhir, Rawdha Khalifa Al Ketbi and Shaikha Fahad Al Ketbi, who share inspiration in the striking and unique landscapes surrounding Abu Dhabi as well as the daily lives of Emiratis and residents within the region.
Having completed a yearlong curator-led mentorship involving workshops and studio visits, these three artists will present their work during Abu Dhabi Art 2019, and their collaborative exhibition will remain open until 8 February 2020, moving to Hall M in Manarat Al Saadiyat once the fair concludes.
The curators of this year's programme, Ramin Haerizadeh, Rokni Haerizadeh and Hesam Rahmanian, have lived and worked together in Dubai for over ten years, propagating a form of collaboration that doesn't suppress individualism. They include social and political commentary in their work and curatorship, as well as weaving insights into their artistic practice and daily lives within the exhibitions and installations they create.
The three curators commented: "Ayesha Hadhir, Shaikha Al Ketbi and Rawdha Al Ketbi's work is a relentless exploration of a reality creating new visual possibilities. What binds these artists' practice is their absence/presence technique — an engagement with a specific manner of expression, not only the tools it uses."
The three artists undertook a year-long programme with the curators, and have chosen the sea, the desert and abandoned urban spaces as their creative environment to explore further. The works will be on display until 9 February 2020.
For the second consecutive year, French jewellery brand Maison Boucheron is supporting the leading art fair as official partner, in line with its commitment to creativity and design.
For the occasion, the Maison's latest High Jewellery collection Paris, vu du 26 will be making its regional debut. Inspired by Paris, its architecture and culture, the collection explores viewpoints, perspectives and heights.
Hélène Poulit-Duquesne, CEO of Boucheron, said, "We are pleased to participate in Abu Dhabi Art for the second year in a row; our House is perfectly in line with the innovation and creativity of the Contemporary art fair. From our founder, Frédéric Boucheron, to our modern-day creative director Claire Choisne, from our emblematic Question Mark necklace to our new High Jewellery collection Paris, vu du 26, it is always the freedom of design that guides our creations."
---
Daily talks, workshops and performances
---
The globally-renowned art fair will present a series of stimulating cultural talks on the role of art and cultural identity, rising contemporary arts centres and the perspective of new artistic generations, amongst other topics. Additionally, it will feature daily performances, workshops and master classes that will provide visitors with the opportunity to engage with participating artists and learn more about their experiences.
Abu Dhabi Art has announced full details of its 2019 Talks Programme, which will see participating artists, curators and museum professionals engage in deeper conversations and dialogues about art. This year's programme will include topics such as the new generation of Chinese artists, French luxury in contemporary art and the global perspective of belonging, amongst others.
Wednesday, 20 November
Starting on 20 November from 10am to 11am, 'The Journey' talk will feature artist El Seed, who will share his experience of working with 81 Designs and the refugee women artisans of Ain El-Hilweh refugee camp in South Lebanon, as they create new works featuring traditional Palestinian embroidery.
'(dis) Placement, the role of Culture in Communities', a talk organised by the Fatima Bint Mohamed Bin Zayed Initiative, will take place at 2pm. It will feature a discussion around the concept of belonging, from global and architectural perspectives.
From 3pm to 5:45pm, a series of talks organised by Comité Colbert will explore how French luxury has played a huge part in the Contemporary art scene. Moderated by Valérie Sandoz, Secretary-General of Comité Colbert, these talks will see participation from French companies and institutions including Cartier and Dior, as they discuss cultural heritage and creativity, and share about their experiences in developing affinities with contemporary art.  Prominent panellists include: Alexandre Boquel from Dior, Grazia Quaroni from Fondation Cartier pour l'art contemporain, Hélène Huret from Bernardaud and Juliette Singer from Louvre Abu Dhabi.
At 6pm, artists Li Qin and Li Shurui will engage in conversation with curator Jérôme Sans and discuss 'The Adventure of a New Generation'. With the artists' works on display in New Horizon: China Today, the talk will explore the explosion of creativity in China, and how these artists work as part of the generation that is fully immersed in the world of consumption and its 'frenzied rhythms'.
Friday, 22 November
'Rising From the Pacific: Emerging Contemporary Art Centres', a talk set to take place on 22 November at 2:30pm, will provide Abu Dhabi Art visitors with the opportunity to hear from leading experts, artists and creatives who operate within the Pacific region. The panellists will inspect the emergence of the Pacific as a rising centre for Contemporary art and innovation.
Later that day at 4.30pm, 'On The Defence' talk will see commissioned artists Zoulikha Bouabdellah, Dana Awartani and Stanley Siu – all from diverse backgrounds and nationalities – discuss the evolution of cultural identity. The artists will delve into details exploring how cultural identity can be cultivated, what threatens identity and how prized it is. This talk is organised by Al Burda Endowment and will be moderated by Myrna Ayad.
Set to take place at 5.30pm, another significant talk by Al Burda Endowment entitled 'Sacred Vs Spiritual: Islamic Art in Contemporary Lens' will feature recipients of the inaugural grants from Al Burda Endowment. Nasser Al Salem, Ebitsam Abdulaziz and Aisha Khalid will reflect on how their trajectories push the confines of conventional Islamic art practices toward a realm that is minimalist, highly conceptual, abstract and spiritual.
Saturday, 23 November
'The Artist, The Publisher, The Migrator', set to take place on 23 November at 3pm, will feature Reem Fadda in conversation with artist Mohamed Melehi, as they trace the latter's multi-faceted practice as a painter, designer, muralist and cultural activist. Melehi's career has placed him at the forefront of postcolonial Moroccan art and of Modernism in the Global South.
Additionally, the third Comité Colbert session will kick off at 4:45pm with the participation of Theirry Sarmat from Moblilier National, Anick de Chaunac and Guillaume Désanges from Fondation d'Entreprise Hermès and Catherine Pégard from Château Musée et Domaine National de Versailles. The session will discuss the intersection of 'French Luxury and Contemporary Art'.
The last session, entitled 'Gateway: Fragments, Yesterday & Today', will take place at 6pm. It will see Gateway curator Paolo Colombo engage in a dialogue with Sarah Collins, Senior Curator at the Department of Culture and Tourism – Abu Dhabi, and commissioned artists Lamya Gargash and Nima Nabavi. The talk will discuss the issues that may arise when exhibiting archaeological artefacts and objects of anthropological interest with works of Contemporary art.
With this vast array of participating artists, curators and museum professionals, attendees and visitors to the talks will be able to learn more about the multi-faceted world of Contemporary art from the artists that live and thrive in it. Visitors can register for the talks at: programmes@abudhabiart.ae
---
Pricing and Opening Times
---
Tickets are now available for this year's edition of Abu Dhabi Art and can be purchased for 55 AED. Visitors can also purchase tickets for the opening reception on November 20, which includes access to all other regular days, for 100 AED.
All tickets include complimentary access to the talks programme. Complimentary tickets are also available for students (university and school students) and for children.
To keep up-to-date on Abu Dhabi Art's year-round programme, visit www.abudhabiart.ae and follow Abu Dhabi Art on social media channels: Facebook, Twitter and Instagram. Tickets are exclusively available via Ticketmaster. To book a tour, please contact: info@abudhabiart.ae.
4-DAY TICKET (Adults)
Vernissage (Opening Reception) | 19. 11. 2019 | 18:00-21:00
Opening reception plus public days: AED 100
Includes complimentary food, beverages, and performances on the day of the opening reception.
3-DAY TICKET (Adults)
Public Days | 21-23. 11. 2019 | 14:00-21:00
3 public days: AED 55
3-DAY TICKET (Students & Children)
Public Days | 21-23. 11. 2019 | 14:00-21:00
Complimentary tickets are available for students (university and school students) and for children below 7 years of age, tickets are required.
To book your tickets online, please visit this page: https://www.abudhabiart.ae/en/Artfair/tickets.aspx
Advance purchase for all tickets is advisable to avoid queues. All tickets give complimentary access to the Abu Dhabi Art Talks programme. To book your complimentary tours, please contact info@abudhabiart.ae
---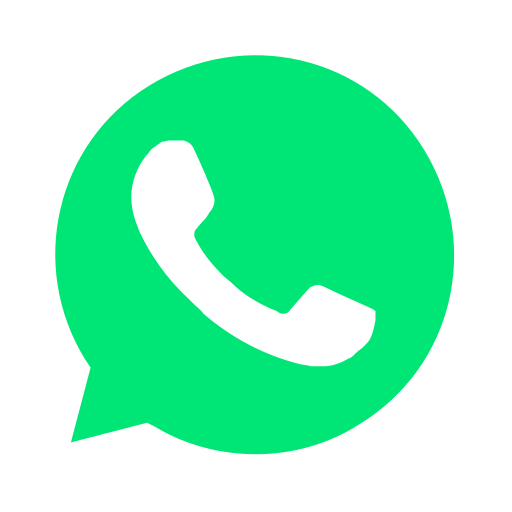 Join our WhatsApp group and receive curated news and offers in your WhatsApp Feed