SUBSCRIBE TO OUR NEWSLETTER
Want to make sure you know about the next private sale? The latest new hot spots and places to hang out in Abu Dhabi? Join our community to be the first to know.  Register to our newsletter, thousands of readers have signed up already!
This is why you must visit the guided tour at Galleria Mall, part of Flanerie Colbert Abu Dhabi
From the 12th of November to December 14, 2019, the Comité Colbert is presenting Flanerie Colbert Abu Dhabi, a unique series of events (full details here) and today, we focus on the activations at Galleria Mall.
For those of you who are interested in French luxury – namely Chanel, Dior, Baccarat, Hermes, Guerlain, Cartier, Boucheron among others- there is a very unique opportunity to attend a bespoke and unique guided art tour until the 14th of December 2019 – and it is totally free – at The Galleria Mall.
No prior booking is necessary to join the tour, all you have to do is to meet in front of the sign below that is located at Level 2, close to the information counter and the Chanel boutique.
Tours are available to join every weekend – on Thursdays and Fridays – between 4 pm and 12 am.
Tours happen every half an hour, last one hour and are free of charge. Each tour can welcome up to 10 people max.
Twenty-six French luxury houses are presenting window displays and in-store scenographies and events at The Galleria
These luxury houses are staging French Luxury in the 21st century which is echoing the 10, 000 years of luxury at Louvre Abu Dhabi (details here).
We adored this very unique tour as the guide takes you through different luxury boutiques in the mall where you wouldn't always step in. Special vitrines have been created for this exhibition at the mall and you also get to discover more activations inside the boutique. Getting the insights and details from the guide make your experience totally different from being on your own and you get to discover and learn a lot about French luxury within just an hour.
Our tour started with a stop at Chanel that is welcoming Hotel Ritz Paris and La Monnaie de Paris.
We then visited Louis Vuitton boutique, welcoming Christofle, Le Bristol Paris and Robert Haviland & C. Parlon. We used an internal staircase in the boutique with gorgeous vintage Louis Vuitton framed ads on the wall to see a signature piece created by Louis Vuitton and Christofle: the Afternoon Tea trunk.
The Louis Vuitton store window is also showcasing a refrigerated gorgeous artwork entirely handmade in chocolate by Johan Giacchetti, Chef Chocolatier at Le Bristol Paris for this occasion. The chocolate sculpture is inspired by one of the most iconic elements of Le Bristol Paris: its key holder, used to carry all keys of the iconic hotel's suites and rooms.
Our next stop was a few steps away, in front of Christian Dior store window showcasing a crystal Baccarat chandelier, with its magnificent cascade of lights, a gorgeous gown and bottles of perfumes floating in the air.
On the occasion of the Flanerie Colbert, Baccarat celebrates the 70th anniversary of its exceptional collaboration with Christian Dior, with the presentation of Solstice, one of its most iconic chandelier, to illuminate a splendid Haute Couture gown by Maria Gracia Chiuri and some of the emblematic flacons by Christian Dior Parfums crafted in Baccarat Crystal throughout their partnership.
Cartier is welcoming Flammarion Beaux Livres, a house that has been since 1875 at the heart of the world of luxury illustrated books in Paris.
Seven store windows at Cartier elegantly showcase and mix Flammarion books and highlight some very unique Cartier creations and emblematic jewelry designs, ranging from necklaces to women and men watches-just gorgeous!
Our guide took us inside the Cartier boutique where a section of the boutique had a total makeover for the exhibition only featuring a library with comfy seats where visitors are invited to pause while browsing some of the art Flammarion books.
The Hermes boutique has been transformed into a pop-up art space until December 14, 2019 with amazing art activations to watch. It starts with the store window that dynamically presents emblematic Hermes silk scarves. Once in the shop, you feel like you are in a museum with 3D moving art installations from perfumes to shoes, leather goods or glasses. You get to discover Puiforcat cutlery, a family cutler founded in 1820 that turned into silversmithing. This is one of our favorite stops in the tour.

As the Hermes group acquired the John Lobb brand in 1976, we get to see ready-to-wear men shoes from their collection. The weekend we visited, there was a pop-up activation with a shoemaker from John Lobb explaining the whole process for their By request service, where shoes are designed and made by hand using a complex 190-step manufacturing process. This bespoke service is still available in Paris and it requires five months to create the first bespoke shoes and three months for a second order.
At the back of the Hermes boutique, you enter a dark room where lights come in and out highlighting St Louis French crystal creations, crafted by master glassblowers and cutters.
Our tour led us to Van Cleef & Arpels welcoming Chloé and Sèvres – Cité de la Céramique. Visitors can discover three Chloé dresses designed by Karl Lagerfeld, the CASANOVA (spring-summer 1984) at the store window, the look 57 part of the spring-summer 2019 Chloé collection CRETOISE (Spring-summer 1984) by Karl Lagerfeld.
In a separate room,  part of the boutique has been revamped into a very elegant dining room, with the table dressed to welcome guests. Cutlery and tableware are handmade by Sèvres and there are contemporary limited edition vases displayed on shelves.

The pop-up space staging at The Galleria Mall and showcasing Bernardaud, with Christofle and Guerlain is called 'Jardin des Sens' or Garden of sensory gardens. This booth is quite enchanting and calming to visit.
Lastly, we went to Boucheron that also proposes fantastic store windows evoking theatre and more specifically the recently restored Imperial Theatre of Chateau de Fontainebleau, made possible thanks to the generous patronage of HH Sheikh Khalifa Bin Zayed Al Nahyan who gave his name to the theatre.

The scenography is amazing with on one side the theatre scene highlighting Boucheron iconic jewels and on the other, the audience represented by Ercuis cutlery. Inside the boutique, there is even more to discover with a gorgeous salon and the furniture is the exact replica of the furniture that guests can discover when visiting The Imperial Court Theatre at Fontainebleau in France.
A very enchanting tour that we highly encourage you to visit as it is not only a way to learn more about French Luxury but also a wonderful cultural, poetic and mind-blowing journey highlighting art, craftsmanship, skilled artisans from fashion to perfume making, crystal making, silversmithing, jewelry and more, just at our doorstep.
Bravo to the organizers for bringing such a fabulous exhibition to Abu Dhabi!
---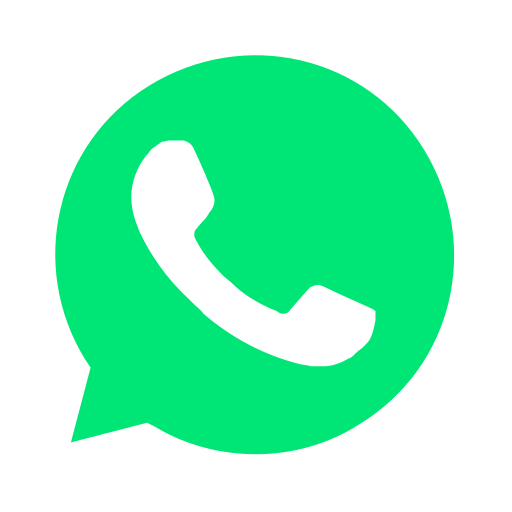 Join our WhatsApp group and receive curated news and offers in your WhatsApp Feed