SUBSCRIBE TO OUR NEWSLETTER
Want to make sure you know about the next private sale? The latest new hot spots and places to hang out in Abu Dhabi? Join our community to be the first to know.  Register to our newsletter, thousands of readers have signed up already!
A treatment that combines light therapy, Cryo Technology, Biotec machine and uses Elemis skincare range
Launched in June 2018, CRYO recently added a new service to their menu called the VITA LIGHT Facial.
After experiencing the intriguing CRYO body machine this Spring 2018 (review here), we were eager to find out what this complex 1hour + treatment was all about.
When a facial combines the use of Elemis products, Biotec machine, red light therapy and Cryo Glow, the experience can only be great.
Our experience at the Abu Dhabi CRYO center
Upon arrival, after filling a form asking about our beauty routine and skin issues history, we had to pick two main concerns for today's facial so that our therapist of the day, Hannah, may adjust and customize our facial to address our issues. Hannah asked us to prioritize our personal concerns and we opted for the firming and lifting.
Comfortably dressed in our bathrobe, Hannah quickly removed our makeup while explaining the different steps of our facial: cleansing, mirror skin consultation, micro-current lifting and galvanic rejuvenation using Biotech technology, red light therapy followed by a 10-minute CRYO glow at minus 161 Celsius degree.
Using a special mirror to observe our skin type in details,Hannah made first our skin diagnosis – skin type, black heads, pore size, lines location and her conclusions matched with our usual beauty routine concerns. A good start that immediately made us feeling confident we were in expert hands!
The Micro-current Lifting
After applying an Elemis lift activator and an amber massage balm onto our face, Hannah also put  a tight jaw sheet mask attached to both ears ( it was our first wearing this type of mask) on our face. Using the Biotec tool for micro-current lifting, she then applied the tool and worked more on our chin and jaw contours, lips and face contour, before moving to our crow's feet and forehead. Once done, she massaged our face with the excess of the massage balm before removing it with a hot towel.
This micro-current lifting step is meant to help our skin face tighten and produce more collagen.
The Galvanic Rejuvenation
After applying a cold mask sheet onto our face, Hannah used the Galvanic tool, starting from the bottom to the upper part of our whole face and making moves from the outside to the center of our face, before processing to the same downwards.
The purpose of this second step is to help our skin get rid of dullness and tiredness and rejuvenate our face.
The Red Light Therapy
After applying a third mask onto our face and protecting our eyes, Hannah left us for fifteen minutes exposed under red light therapy. This was a very relaxing moment we thoroughly enjoyed and we probably napped to be honest…
The Cryo Glow
Not fearing the cold temperature onto our face, we actually enjoyed the feeling of having a light breeze spread onto our whole face during 10 minutes. Believe it or not, your face felt warm and energized by the negative Celsius temperatures (minus 161 Celsius degrees).
By the way, this is the same machine that is used by CRYO to propose localized CRYO treatments that help to reduce pain injuries.
The Elemis Pampering
During the last part of the facial, Hannah layered our face with different Elemis range products, starting with the Pro Collagen advanced for the eyes, followed with the Pro Collagen Marin oil serum onto our face, Pro Collagen neck and decolleté balm, and Elemis lip contour cream.
To top it off, she applied a comforting Biotech energizing day cream onto our whole face.
Our first impressions after the facial
To sum it up, this new facial is quite impressive as within just over an hour, you get to experience a large range of trendy beauty facial services, ranging from the Cryotherapy, to the Biotec technology, combined with the acknowledged UK skincare brand ELEMIS.
The day after our facial, we actually were more than pleased with the results as we woke up with a much fresher and even tone than usual, and the skin feeling more tightened. It is definitely the kind of facial treatment we would go back for as we were so happy to see these positive results!
Regarding the pricing, this facial costs 3 credits at CRYO. You'll find below some information about the CRYO credits system.
More info about the CRYO Credits and pricing
The different services available at CRYO cost between 1 to 3 credits each (see link here).
Guests have the choice to either purchase these credits by unit (1 credit costs 350AED) and the more credits you buy, the merrier it becomes.
Another thing we discovered is that if you purchase a credit package (for example 5 credits cost 1500AED, 10 credits cost 2750AED valid during 6 months), you are allowed to share these credits with a friend or a family member which makes it quite interesting and less costly to discover and experience CRYO palette of services for the whole body, a localized treat or a facial glow.
Due to high demand, CRYO has also introduced monthly memberships that allow guests to visit and experience the CRYO center on a daily basis, becoming part of their healthy routine to get a post workout localized treatment or a quick facial glow.
We were invited by CRYO Abu Dhabi for this introduction experience and all these views are from our own experience.
The center is open daily from 10 am to 10 pm from Sunday to Wednesday and from12pm to 10pm on Thursday, Friday and Saturday.
CRYO Abu Dhabi | Abu Dhabi Country Club | + 971 50 404 1022 | Website
---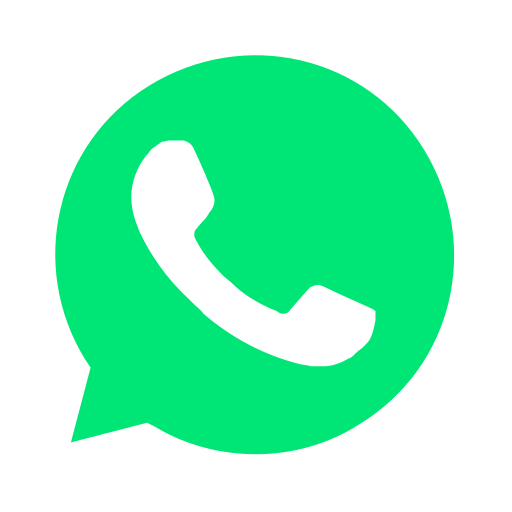 Join our WhatsApp group and receive curated news and offers in your WhatsApp Feed