SUBSCRIBE TO OUR NEWSLETTER
Want to make sure you know about the next private sale? The latest new hot spots and places to hang out in Abu Dhabi? Join our community to be the first to know.  Register to our newsletter, thousands of readers have signed up already!
We tried the ultimate and customized Hydropeptide facial
Anantara Eastern Mangroves Spa just introduced the Hydropeptide facial in their spa menu. So, to celebrate this launch, we were recently invited to experience one of their customized 80-minute facials and share our first impressions with our readers.
If you are not yet familiar with this luxury result-driven skincare brand, let us give you some insight before sharing our personal feedback about this innovative new facial now available at Anantara Eastern Mangroves Spa.
Some background about Hydropeptide
Hydropeptide is quite a young brand – it started in 2004 in Seattle in USA – that has gained popularity and has revolutionized skincare using the power of peptides.
A team of scientists, dermatologists and even a nutritionist were part of the core development team. They all believed that proteins can help rebuild the skin the same way food proteins are necessary and useful to build and strengthen your body.
Peptides? These active ingredients are nano-sized protein molecules that manage to increase cellular communication within the skin and help build blocks of the skin. They actually act as messenger molecules that work on a cellular level to increase hydration, visibly reduce lines and wrinkles, slow down the melamine production or enhance skin's natural luminosity.
Depending on your skin type and concerns, Hydropeptide uses a range of 70 different types of peptides within their products that have multiple functions. They can especially help promote collagen production that will help plump the skin or help relax repetitive facial muscle sparkles in order to decrease line formations and soften wrinkles.
On top of it, the natural plant-based products are all free from harmful preservatives, chemical ingredients, perfumes or additives, yet extremely result driven and effective.
Our personal experience about the power of layering
Visiting Anantara Eastern Mangroves Spa on the Hydropeptide media day launch, we got to experience the 80-minutes ultimate anti-wrinkle customized Hydropeptide facial .
Our therapist, Meghan who has been working at the spa these last two years, started with a consultation form to fill in order to get a better understanding of our personal skin concerns.
What amazed us most is how these facials can be totally custom-built and respond to everyone's personal and current concerns and needs.
"HydroPeptide facials are designed to leave skin youthfully plump, smooth, radiant and visibly lifted, in one treatment, with continued improvement in the days after. Powerful peptides instantly restore healthy skin structure and hydration.  Every HydroPeptide treatment combats telltale signs of aging with the option to customize the treatment to address additional skin care concerns including – but not limited to – sensitivity, acne,and hyperpigmentation."
This was one of a kind treatment we absolutely enjoyed as Meghan adjusted the facial steps and botanical products to both our identified concerns of the day – dullness, uneven tone, and combination skin –  with her own identified concerns – congestion around the chin.
It began with a double cleanse using a gel containing cucumber, we adored the second oil-based cleanser that had an amazing fresh citrus fragrance.
She then proceeded with exfoliation using two different products, one made with tiny granules and vitamin C and another one containing glycolic acid. The toner she applied after the extraction contacted tea tree oil that helps clean up and purify the face.
We much appreciated the massage on our neck, shoulders and upper back that really helped to relax and stretch our neck!
Before and after applying a double mask onto our skin – one to combat breakouts and one to hydrate the skin- she went on with a lymphatic face drainage, massaging firmly and deeply our face with different serums, allowing them to penetrate in deeper layers and clean our face from toxins.
She opted for an oil-free moisturizer as per our oily skin concerns and topped it with an SPF 30 mineral tinted moisturizer. We already plan to get our hands on that tinted moisturizer as it is chemical free and blends to your own skin tone, immediately giving a glow and natural look.
Lastly, our lips felt water-plumped and slightly tingling thanks to the powerful lip balm she applied (it exists in six different shades). Containing fresh chili and hyaluronic acid, it helps boost the lips circulation and plumps them out.
This layering based and bespoke facial is definitely a treat that pampered and nourished our skin with natural and active ingredients.
The Hydropeptide skincare treatments available at Anantara Eastern Mangroves Spa
There are two facials currently available at the spa and body treatments will also be probably added at this spa in a near future.
The Mini Custom Peel by Hydropeptide (30 minutes) | 440 AED
Designed to refresh and rejuvenate without irritation or sensitivity, this customized mini facial provides enzymes, and peptides to keep the skin perfectly nourished, protected and infused with optimal hydration from hyaluronic acid. Discuss your specific concerns with our therapist for an application tailored to your needs. Reveal firmer, brighter skin, free from fine lines and wrinkles.
The ultimate anti-wrinkle customized hydropeptide facial (80 minutes)

Relax and smooth your skin with the HydroPeptides Signature facial. This "no downtime" treatment infuses skin with the replenishing benefits of peptides, growth factors and proteins. Identify your skin specific needs and let our therapists treat you with a personalized touch. Reduce fine lines and wrinkles dramatically with this firming, age-defying therapy
To further ensure the facial results are maintained and prolonged at home, the full HydroPeptide homecare retail line is also available for purchase in Anantara Spa as from June 2018. Pricing seems quite affordable for this luxury skincare brand with cleansers starting at 225 AED, lip balms at 220 AED, moisturizers around 450AED and serums priced between 450 and 800 AED.
Regarding the results, we found out and read that "peptides go to work immediately within the skin, but their results are not seen until after the collagen has a chance to plump and thicken the under layers of skin. This process may take 28 days (for younger skin) and up to 56 days (for older skin). While you'll see immediate changes in texture and tone, give HydroPeptide® a good evaluation with three months of continued regular use."
ANANTARA SPA | Eastern Mangroves Hotel and Spa by Anantara
CONTACT INFO
Tel: +971 2 656 11 46
Email: easternmangroves_spa@anantara. cpm
Opening Hours: 11 am – 1 am
---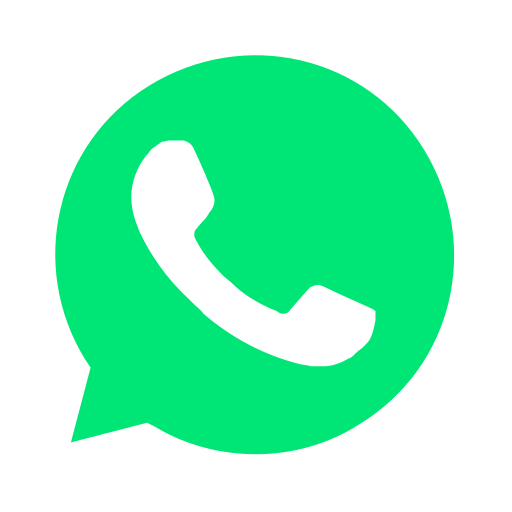 Join our WhatsApp group and receive curated news and offers in your WhatsApp Feed