SUBSCRIBE TO OUR NEWSLETTER
Want to make sure you know about the next private sale? The latest new hot spots and places to hang out in Abu Dhabi? Join our community to be the first to know.  Register to our newsletter, thousands of readers have signed up already!
THIS IS A FACIAL THAT HELPS STRESS AND TENSION GO AWAY
Chromotherapy and aromatherapy are quite the 'it' thing these days, embracing and mixing holistic practice, wellness and nature into the beauty treatments sphere.
In the mood for something natural and organic, we were eager to accept the invitation by Anahata to experience their latest facial called CROMOAROMA. The Italian based Marzia Clinic picked Anahata Spa to partner with in Abu Dhabi as this independant spa, offers beauty with a wellness and holistic approach.
If you take a quick browse through their website and menu and you will understand how their philosophy merges and shows within the various services they propose, with a lot of Indian and Thai signature treatments. The center also offers yoga and pilates, and carries a large variety of organic and natural retail brands – hard to find in the country – at the spa boutique.
After having us fill a detailed consultation form, our therapist Boh, asked us to pick in our mind three different colors out of a palette of five: blue, green, red, orange and purple.
According to our answers in the form and a quick look at our skin , she suggested three colors, out of which two matched the ones we had in mind!
She then explained in more details the meaning behind each color and proposed us to primarily focus for the day on RED for our treatment and adjust the treatment for the other two.
The red color is actually related to your energy level and emphasised how we deeply needed a boost and lift to re-energize your tired face!
A few words about this method and line
"Marzia Clinic has added the energy of colour to the aesthetic vision: chromotherapy has been translated into chromocosmesis, taking advantage of the power of light to create coloured blends to be synergically used with 100% pure essential oils for a holistic treatment of the cutaneous blemishes.
Chromocosmesis consists in the application of colour on body in order to get an aesthetical advantage. In chromocosmesis, before acting, it's necessary to identify the blemish and evaluate its features in order to select the most suitable colour or colours to treat it.
The CromoAroma facial treatment uses a balanced combination of colour and BioAroma oils to enhance the wellbeing of the body focusing not only on the physical state but the emotional and psychic state of the skin as well."
Our CromoAroma facial step by step
The spa room where we had our facial was worth a visit. The huge room, with its private large bathroom, had a lot of character, filled with antique furniture from Thailand and India, such as a wooden cabinet we would be happy to bring home!  An Indian therapy bed (actually used at the spa for Indian treatments), a wooden swing seat and other accessories.
With relaxing music at the back, a very quiet environment and with Boh, our Thai therapist who has been working at the spa for the last five years, we were in good hands!
She started with a ten-minute back massage using a bespoke rose oil which we actually needed. She worked efficiently on all our knots and helped us relax.
After gently cleansing our face, neck and decollete, Boh applied a scrub onto our face for ten minutes or so. Some people may feel a tingling sensation after a few minutes but we were fine. Once removed, she applied a mask sheet infused with rose water that she left on for five minutes.
She then gently massaged a serum and we thoroughly enjoyed the circular movements on our face.
While applying a moisturizer, she also focused and applied pressure on our main lymphatic face points.
The peel-off mask she applied was bespoke and matching the Red color our therapist and us both picked, using earth powder ingredients.
The mask ingredients  included "Anise, Centella Asiatica and Ginseng for an intensive lifting and tonic-stimulating action; Soy, Wheat and Equisetum with antioxidant, regenerating and elasticizing action; Oenothera,Borage and Argan, extremely valued oils to hydrate the skin and oppose the signs of time due also to hormonal ageing."
Covering our whole face, including the lips and the eyes, we felt slightly suffocated for the first two minutes but thankfully, Boh distracted our mind and eased our anxiety by massaging our feet, legs and arms during those fifteen minutes. She concluded the facial by applying a natural moisturiser and sun block.
The product line used for this facial have been developed and made in Italy by Marzia Clinic and are formulated with 100% natural plant key ingredient. They are mineral oil free, paraben free, SLS and SLES free.
Our face looked quite plumped, glowy and most of all relaxed right after the facial, with the fine lines around our eyes less visible, or we tend to believe so as our face felt so relaxed. Our therapist explained that we would know if this bespoke facial was the one we needed if in the next three to five days if our skin and face is more tight than usual. Let's see!
That new CROMO AROMA facial usually costs 550AED and lasts around an hour with a ten-minutes back massage included.
---
Take advantage of this facial launch as Anahata Spa proposes a promotion until the end of July 2018: the CROMOAROMA facial is priced at 350 AED only and will include a 30-minutes back massage instead of the regular 10-minutes massage. 
---
The Color Therapy consultation
After our facial, we also much enjoyed our introduction to Color Therapy, which is a service available and usually proposed if customers have time after this facial or after the signature Seven Chakras Crystal Massage.
The way it works is you have to pick four colors and their order is actually quite important. Each color is associated to a chakra: third eye, heart, root, creative…
The debrief was very interesting and unconsciously matching our personal mood and concerns. It is something we highly encourage you to experience as it is an opportunity to take time to reflect on your current inner needs and how to change your mindset in order to improve your life balance and positivity.
Lastly, we were asked to smell in our hands the four aromas matching the four colors we had picked and share which was the strongest fragance that we were reacting to the most. We also enjoyed the debrief as it explains what we need to  focus on in order to be in tune with our mental and physical balance.
Thank you to the whole Anahata spa team for this treat that goes way beyond just a facial treat!
Our last advice? To best enjoy this treatment, book yourself for a day you know you don't need to rush as the different consultations you get involved in are better enjoyed if they get your full attention and you are not distracted.
ANAHATA SPA | 35 Street, Corner 62,Khalifa City – Abu Dhabi
Website: http://www. anahataspa.ae/
Tel: + 971 2 557 7722
---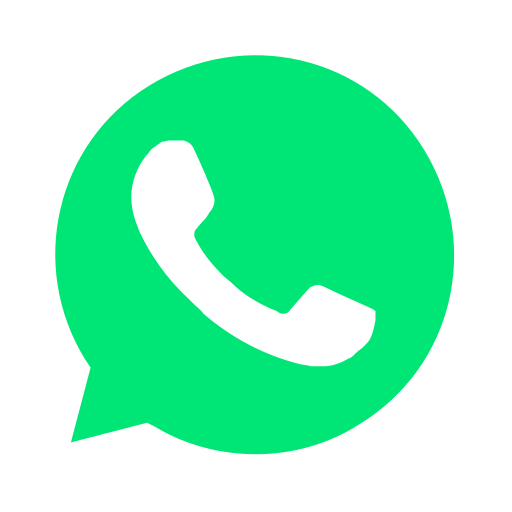 Join our WhatsApp group and receive curated news and offers in your WhatsApp Feed