SUBSCRIBE TO OUR NEWSLETTER
Want to make sure you know about the next private sale? The latest new hot spots and places to hang out in Abu Dhabi? Join our community to be the first to know.  Register to our newsletter, thousands of readers have signed up already!
100% organic | | Plant-based | Gluten-Free | Cold-pressed | Unpasteurized | Zero Additives
If you are looking for a healthy vegan meal in a stylish setting, then head over to the newly open Wild & The Moon nestled in the majestic Cultural Foundation Site at Qasr Al Hosn in Abu Dhabi.  We have visited their cafe in Dubai – it is located in the burgeoning, creative hub of Alserkal Avenue, Dubai, and now this brand has made its way to Abu Dhabi with an outlet in downtown.
If you are not familiar with their food concept, Wild & The Moon was quite a precursor in Dubai and among the first to advocate the benefits of cold-pressed juices and more generally plant-based food while eliminating since the beginning any kind of plastic, using biodegradable packaging instead.
A gorgeous decor where to simply hang out with friends or grab lunch on the go
Wild & The Moon's hub in the capital immediately charmed us with its intricate and elaborate interior. Situated next to impressive exhibition spaces and artist studios inside the Cultural Foundation, the calming atmosphere is sure to inspire and relax your mind as you take in the fine set up of the café.
We immediately fell for the decor with many plants hanging in macrame from the ceiling, giving the cafe that current and trendy natural vibe, with an oversized communal table taking center stage and cozy sofas and chairs making you want to spend the whole day working at this space (bring your computer, there are plugs below every sofa).
The food & drinks vegan concept
"Wild & the Moon's products are made out of wild, organic, local, ethically sourced and pure ingredients, using vegetables, fruits, herbs, roots, nuts, seeds and superfoods. No refine sugar, no additive or chemicals, no GMOs, no gluten, no soy, no dairy."
Wild & The Moon are constantly striving for 0% waste – revitalizing, for example, the pulp from the juices and leftover nuts into raw, gluten-free crackers.
Above all, Wild & The Moon ensures that their food is not only healthy but hearty and delicious. Created by vegan experts and chefs, the processes used include, cold-pressing, dehydration, and soaking, to guarantee the vitality, nutrient content, and taste of the end product.
With UAE's growing vegan community, Wild and the Moon aims to offer their health-lovers' favorites of healthy meals, cold-pressed juices full of superfoods, and even a smoothie with homemade almond.
A few highlights from their menu
Wild & The Moon's extensive food menu – available all day – includes breakfast dishes, one of which is a clever twist on a perennial blogger favorite – Acai bowl  (48 AED)- Acai berries with homemade granola, coconut flakes, and fresh bananas – a real antioxidant boost to start the day.
The day we visited, we went through their hot dishes selection (all priced at 55 AED) and picked the summer curry. Prepared with coconut milk and curry, the bowl mix included brown rice and quinoa, along with eggplants, sweet potato, baby spinach, a few cashews and packed with many spices including turmeric, ginger, garlic, and onions. The dish is aromatic and hearty.
Our second pick was also a winner: the nice-looking tacos- one of their best-sellers- was filling, with fresh guacamole mixed with red beans. A tasty and healthy combination! We would surely order it again next time we step into the cafe.
We also indulged in their signature drinks: the refreshing beach body for our partner and the Golden Latte for us, a powerful anti-inflammatory hot drink and firm favorite packed with turmeric, sprouted
 almond milk, coconut milk, cardamom, cinnamon, black pepper and maple syrup.
Another signature hot drink is the Chocolate Chaga – raw cacao, chaga, coconut milk, sprouted almond milk, vanilla, coconut sugar-essential to protect your immune system.
If you are in a rush, you may prefer grabbing one of their salads or snacks – red pepper hummus, mango moon rolls – directly from their "Pick It Up" fridge. Their rawliflower and soba noodles (cold salad that combines buckwheat noodles with nori, tamari, guacamole, radish, bok choy all into a refreshing and delicious meal) are our usual go-to whenever in Dubai and they also are stocked at the Abu Dhabi café.
For those craving something sweet without the guilt, the café has different options from their now-famous purple blueberry scone (quite pricey though at 35AED) or their vegan orange blossom pancakes.
An inspiring and tempting retail corner
Lastly, if you are into healthy superfoods, go check their retail corner as they retail a large variety of appealing options (powder or pills) ranging from matcha, spirulina, reishi, moringa, baobab, acerola, to beauty and energy supermix… or grab a few nut milk drinks or cold-pressed juices for a liquid detox at home. The Tiger (25 AED for 250 ml) is one of our faves mixing apple, orange, sweet potato, turmeric, black pepper, and cardamom.

Open for all-day breakfast, lunch and healthy snacks (9 am-8 pm), Wild & The Moon is a peaceful, relaxing haven – a true community space now open in the heart of Abu Dhabi.  
Wild & The Moon is located in Abu Dhabi, at the Cultural Foundation.
Opening hours: 9 am-8 pm – every day except Friday 10 am – 10 pm
WILD & THE MOON | 800-WILD | wildandthemoon.com
---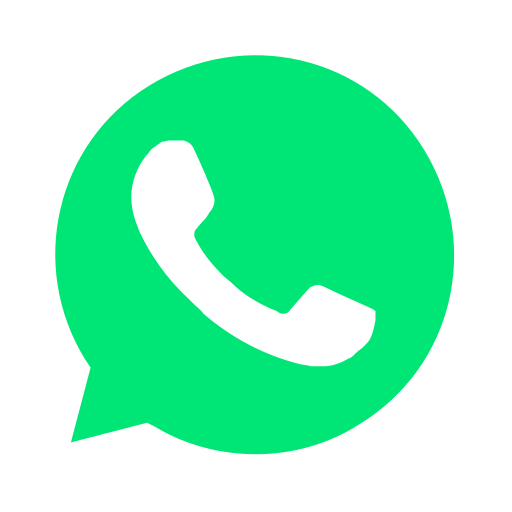 Join our WhatsApp group and receive curated news and offers in your WhatsApp Feed