SUBSCRIBE TO OUR NEWSLETTER
Want to make sure you know about the next private sale? The latest new hot spots and places to hang out in Abu Dhabi? Join our community to be the first to know.  Register to our newsletter, thousands of readers have signed up already!
The program of the 10th edition of FrancoFilm Festival has just been revealed to the public and we couldn't wait to share.
Once again, the Francofilm Festival will run in both Abu Dhabi and Dubai, between the 28th of February and the 7th of March 2020, during the worldwide event called "Month of the Francophonie".
Created a decade ago, Francofilm Festival aims at celebrating the French language through cinema. In the framework of the "Month of Francophonie" that is celebrated every year in March worldwide, cinema represents a powerful medium to celebrate the French language and its diversity.
Today, Francofilm Festival becomes an even more important rendez-vous locally since the UAE have been granted associate member status at the International Organization of La Francophonie (IOF) during the last the Francophonie Summit in Erevan in 2018. Moreover, 2020 marks the 50th anniversary of the International Organization of La Francophonie.
During the past editions of francofilm, francophone countries represented in the UAE have gathered their forces to propose an original selection of movies, while exploring new avenues and collaborations in the world of cinema.
The 10th edition of Francofilm festival is scheduled to take place in two separate venues: Cinema Akil in Dubai and EDITION Hotel in Abu Dhabi.
All non-English movies will have English, Arabic or French subtitles. Tickets are priced at 52.5AED per movie.
You can already book your tickets online to watch the movies at Cinéma Akil. Interested parties can purchase tickets by visiting the website: https://www.cinemaakil.com or contact: Annex.Auh@editionhotels.com
Box office hours vary between venues. Patrons are encouraged to collect booked tickets 15 minutes prior to the session to avoid queues.
An outstanding selection of 9 films awaits us this year including the Oscar nominated "Les Misérables" that will open the Franco Film Festival 2020.
The embassies of Belgium, Canada, France, Luxembourg, and Switzerland will present in partnership with EDITION Hotel Abu Dhabi, a selection of 9 films highlighting the "season of African cultures in France".
This year's film line-up tends to explore the diversity of cultures in Africa and the common heritage of humanity, through documentary, action, comedy, animation and drama movies.
LES MISERABLES
Drama
Directed by Ladj LY (Fance, 2019) Thriller, Dram
Cast: Damien Bonnard, Alexis Manenti, Djebril Didier Zonga
Running time: 105′
Synopsis: Stéphane has recently joined the Anti-Crime Squad in Montfermeil, in the suburbs of Paris, France, where, Victor Hugo set his famed novel "Les Miserables". Along-side his new colleagues Chris and Gwada – both experienced members of the team – he quickly discovers tensions running high between local gangs. When the trio finds themselves overrun during the course of an arrest, a drone captures the encounter, threatening to expose the reality of everyday life.
Cinema Akil Dubai | Wednesday, 4 March 8:15 pm
Edition Hotel Abu Dhabi | Monday, 2 March  8:00 pm
---
SAWAH
Dramatic Comedy
Synopsis: Skaarab, a DJ from Cairo is invited to set his sounds in Brussels on the occasion of an international DJ competition. During his journey, he gets stuck in a country he has never heard of: the Grand Duchy of Luxembourg. He decides to find his way to his goal in time when a revolution breaks out in his country. A crazy 48-hour epic ensues.
Cinema Akil Dubai  | Saturday, 29 February 6:45 pm and Tuesday, 3 March 8:00 pm
Edition Hotel Abu Dhabi | Monday, 2 March 8:30 pm
---
AFRICAN MIRROR
Documentary
Synopsis: For decades, Swiss traveller René Gardi explained the African continent and its inhabitants to us. The film AFRICAN MIRROR tells the story of our colonialist image of Africa using materials from Gardi's archive and shows how we have refused to take an unflinching look into this mirror to this very day.
Cinema Akil Dubai   | Saturday, 29 February 7:00 pm and Wednesday, 4 March 8:00 pm
Edition Hotel Abu Dhabi | Tuesday, 3 March 6:45 pm
---
THE MERCY OF THE JUNGLE
Drama, War
Synopsis: 1998 as the second Congo war breaks out, Sergeant Xavier and a young soldier find themselves lost in the most hostile jungle in the country.
Cinema Akil Dubai | Sunday, 1 March 6:45 pm
Edition Hotel Abu Dhabi | Saturday, 29 February 8:00 pm
---
WAR WITCH
Drama, War
Synopsis: War Witch, "Rebelle" is a brutal yet poetic snapshot of life as one of Africa's child soldiers, following a young girl who is kidnapped from her village by a group of rebel fighters. Forced to gun down members of her family and enemy soldiers, she takes solace in fellow soldier Magician, a young albino with whom she escapes and starts a new life.
Cinema Akil Dubai | Friday, 28 February 8:45 pm and Sunday, 1 March 7:30 pm
Edition Hotel Abu Dhabi | Thursday, 5 March 8:30 pm
---
THE PRINCE'S VOYAGE
Animation
Synopsis: An old monkey Prince runs aground on an unknown shore. Injured and lost, he is found by 12 year-old Tom, and taken in by his parents, a couple of scientists who were banished from their community because they believe in the existence of other monkey civilisations. With Tom's help, the Prince discovers a society he knows nothing about, while Tom's parents decide to use him to prove that their theory was indeed correct…
Cinema Akil Dubai | Friday, 6 March 4:45 pm
---
THE BURIAL OF KOJO
Drama
Synopsis: Through a magical realist lens, THE BURIAL OF KOJO follows the story of Esi, as she recounts her childhood and the tumultuous relationship between her father, Kojo and her uncle, Kwabena. the film chronicles the tale of two brothers through the gifted eyes of a young girl who transports the audience to the beautiful lands of Ghana and other worlds that exist between life and death.
Cinema Akil Dubai | Wednesday, 4 March 6:45 pm
---
A SON
Drama
Synopsis: Tunisia summer 2011. The holiday to the South of the country ends in disaster for Fares, Meriem and their 10-years-old son Aziz, when he is accidentally shot in an ambush. His injury will change their lives.
Cinema Akil Dubai | Monday, 2 March 6:45 pm and Tuesday, 3 March 8:15 pm
---
SYSTEM K
Documentary
Synopsis: "System K" as in Kinshasa. In the midst of indescribable social and political chaos, a bubbling contemporary scene creates out of nothing, cries out in anger and dreams of recognition. Despite the harassment of the authorities and the personal difficulties of the artists, the movement invades the streets and nothing will stop it!
Cinema Akil Dubai | Sunday, 1 March 8:45 pm and Thursday, 5 March 6:45 pm

The Dubai and Abu Dhabi Venues
The Abu Dhabi EDITION is situated in the downtown district on the waterfront of Al Bateen Marina. Located next to the main hotel, ANNEX Rooftop offers unparalleled views of the Al Bateen Marina and will be home to francofilm festival 2020.
www.annexabudhabi.com
Cinema Akil is an independent cinema platform that brings quality films from across the world to the audiences in the UAE. Showcasing directors and filmmakers across the decades, Cinema Akil aims to create awareness and interest in film and the cinematic arts. Launched in 2014 as a nomadic cinema, Cinema Akil has held over 60 pop-up cinemas attracting over 35,000 attendees in Dubai, Abu Dhabi and Sharjah. In September 2018, Cinema Akil opened its first permanent location in Al Quoz, Dubai making it the GCC's first arthouse cinema. Cinema Akil's flagship home is brought to you in partnership with Alserkal Avenue. Cinema Akil is a member of the Network of Arab Alternative Screens (NAAS) which includes members from the MENA region such as Metropolis in Beirut, Zawya in Cairo and Cinematheque du Tangier in Morocco. Follow us into the dark.
www.cinemaakil.com
---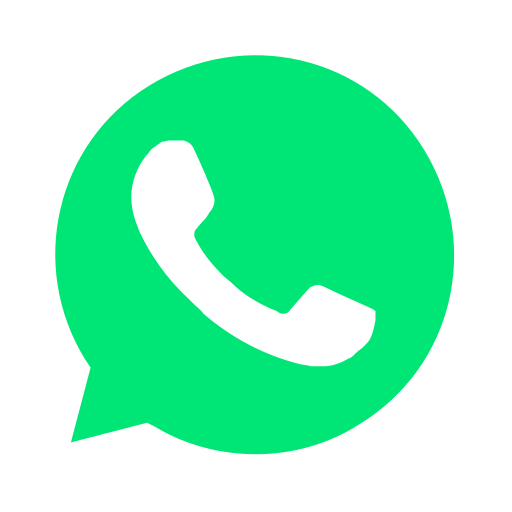 Join our WhatsApp group and receive curated news and offers in your WhatsApp Feed