SUBSCRIBE TO OUR NEWSLETTER
Want to make sure you know about the next private sale? The latest new hot spots and places to hang out in Abu Dhabi? Join our community to be the first to know.  Register to our newsletter, thousands of readers have signed up already!
Cancel all other plans this weekend and head to Abu Dhabi Art 2018
Abu Dhabi Art is turning 10 this year! An annual cultural highlight for Abu Dhabi residents, some of you may recall the first Abu Dhabi Art edition in 2009 at Emirates Palace. It's with great pride that we have seen this cultural event grow year after year, with galleries from around the world.
For this tenth edition, Abu Dhabi Art 2018 is welcoming 43 local, regional and international galleries from 19 different countries across the globe including Europe, Asia, North America, and the Middle East.
The cultural and artistic event is taking place : 
at Manarat Al Saadiyat | Location Map
From 14th-17th November 2018

14th November | Opening Reception | 6pm -9pm
15 -17 November | 2pm -9pm

see timing details below
The event will gather both gallerists, curators, collectors, critics, museum directors from all over the world.
You will have three days to enjoy Abu Dhabi Art, and let us warn you there is a lot to cover: 43 galleries, 50 performances, 20 art installations through the fair, 10 workshops and different talks to head to.
Galleries returning to Abu Dhabi Art this year include ATHR (Jeddah), Ceysson & Bénétière (Paris), Galleria Continua, Giorgio Persano (Turin), and Hanart TZ Gallery (Hong Kong).
There are also a couple of new participants such as Galerie Mitterand (Paris), Galerie Isa (Mumbai) and Plutschow Gallery (Zurich).
There also are galleries dedicated to different themes that you won't want to miss out on.
FOCUS: ICONS
Curated by Dr Omar Kholeif, Focus: Icons considers the key voices that have not only shaped and influenced contemporary art over the last five decades, but also those individuals who are setting precedents, and paving the way for future generations of artists through their diverse set of practices.
This section regroups eight participating galleries and the represented artists include Dinah Diwan and Huguette Caland by Galerie Janine Rubeiz (Lebanon),
PERFORMING ARTS PROGRAMME
The programme is curated by Tarek Abou El-Fetouh. Durub Al Tawaya is once again offering both visitors and collectors the opportunity to engage with contemporary performance art. This year, the arts program investigates technology as a fundamental force in the development and evolution of art, providing artists with new tools for artistic expression.
In collaboration with different partners in the city, the program of Durub Al Tawaya will extend over three months and will host performances and new productions as well as works from its repertoire in different art venues and other spaces throughout the city.
Details here: https://www.abudhabiart. ae/en/programme/durub.al. tawaya/2018.aspx
SPECIAL PROJECTS
This exhibiting category encourages participating galleries to focus on a curated presentation of either a single artist or two artists. Aicon Gallery is part of this category and is focusing on the work of Anila Quayyum Agha.
GATEWAY
Structures of Meaning | Architectures of Perception
Dates: 14 November – 26 January 2019
Location: Gallery S, Manarat Al Saadiyat
GATEWAY is a visual art exhibition that launches during Abu Dhabi Art 2018 and will last until 26th January 2019. For this edition, Hammad Nasar is the guest curator and his exhibition is titled Structures of Meaning | Architecture of Perception, featuring 14 international artists.
Structures of Meaning | Architectures of Perception invites visitors to consider artworks as structures through which meaning accumulates. The works engage with ideas of constructing meaning through language, or through our navigation of space – our physical acts of moving, seeing and saying.
CULTURAL TALKS
Abu Dhabi Art 2018 will present a series of stimulating cultural talks – curated by Nada Shabout and Salwa Mikdadi – on the circulation of art and the global and local perspectives on new art market economies.
Details here: https://www.abudhabiart. ae/en/programme/talks/2018. talks.aspx
BEYOND: EMERGING ARTISTS
Dates: 14 November 2018 – 26 January 2019
Beyond: Artist Commissions
Location: Historic sites in Al Ain
BEYOND: EMERGING ARTISTS and Abu Dhabi Art has commissioned three artists to create site-specific works across Al Ain's cultural sites.
All details here: https://www.abudhabiart. ae/en/programme/beyond/2018. beyond.aspx
You can book your tickets online.
Three-Day Ticket for Public Days
15 – 17 November, 2pm -9pm
Price for 3 days: AED55
Complimentary tickets: Available for students  (university and school students) and for children below 7 years of age following registration online (tickets are obligatory for entry on the day)
Abu Dhabi Art Celebrates 10 Years!
14 November, 6pm-9pm
To celebrate Ten Years of Abu Dhabi Art there will be an Opening Reception on 14 November 2018 from 18:00 onwards with DJs, special performances and canapés.
Tickets are available for the Opening Reception, 14 November, 18:00-21:00 and for Public Days 15 – 17 November, 14:00-21:00
One-Day Ticket for the 10 Year Celebration Opening Reception: AED100 (valid for entry on 14 November only)
Four-Day Ticket for the Opening Reception on 14 November and for the remaining Public Days from 15-17 November: AED150
*Please note that there are a limited number of tickets available for the Opening Reception so we recommend you buy your tickets early to avoid disappointment.
ABU DHABI ART 2018 at Manarat Al Saadiyat | WEBSITE
---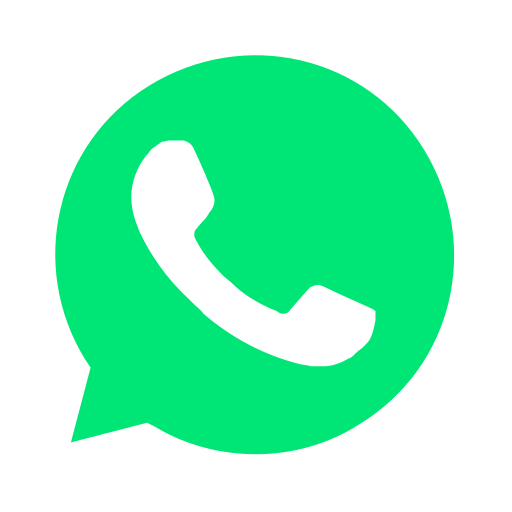 Join our WhatsApp group and receive curated news and offers in your WhatsApp Feed