SUBSCRIBE TO OUR NEWSLETTER
Want to make sure you know about the next private sale? The latest new hot spots and places to hang out in Abu Dhabi? Join our community to be the first to know.  Register to our newsletter, thousands of readers have signed up already!
How about infusin

g your skin with Vitamin A and O

xygen ?
It is no secret we are fans of the boutique style spa, Scintillia Skincare in downtown as we keep returning there for all our beauty needs. For those of you who haven't visited it yet, we discovered this spa a few years ago. Please follow our directions as it is neatly tucked away in the city (location map and details below). But once you visit, we promise you won't forget the address!
What makes this spa unique is – it's the typical hidden gem in the city we love to source and share- that it has only two treatment rooms and usually only caters to one client at a time. Pure luxury!
After experiencing a wonderful facial with the Eve Lom skincare range and more recently our first Reiki session there, we were eager to visit Scintillia Skincare again as they have recently started a new facial using Environ, a globally recognized skincare brand. By the way, this spa is the only one in Abu Dhabi proposing facials using Environ skincare range and also selling their products.
A few words first about Environ
Vitamin A is the cornerstone ingredient in the Environ® skin care philosophy. The brand has been developed by Dr Des Fernandes, rated amongst the top five plastic surgeons in the world. This brand has gained a solid reputation over the years as it is a pioneer in using high concentration of active ingredients such as vitamin A, peptides and high doses of antioxidants to combat environmental and physical aging of the skin. The brand seems to have now built a strong reputation worldwide and is used by different celebs, including Hilary Swank, Elle Macpherson and Naomi Watts.
The use of Vitamin A in skincare range has become popular over the years but needs to be done cautiously. That's why we were inclined to try this treatment specifically at this spa, as we always found the spa team very knowledgeable and professional.
Environ's signature Active Vitamin Facial | 

Duration: 75 minutes
Our facial began with a pre-cleanse to remove all makeup traces and was followed by the application of a clay masque activated by the steam to open the pores. Our therapist Shivona went on with a manual extraction to remove all the whiteheads and blackheads.
She then used a cleansing milk to remove the clay masque traces and applied an alpha toner. Given our combination skin type, she chose to apply a treatment gel and we definitely enjoyed her long facial massage allowing us to relax while letting the host of powerful ingredients (such as most active forms of Vitamin A, C, Anti-Oxidants etc) be driven deep into the lower layer of the skin.
Probably our favorite part was the application of the cold alginate mask with a brush all over the face including our eyes (Shivona did check with us if we were comfortable with covering our eyes with the mask). After about 15 minutes, the peel off mask was removed. Our skin felt more supple and rejuvenated. Usually the treatment is followed by the application of a moisturizer, an eye cream and Rad SPF 15 to finish it up. In our case, as we were meant to go on with a second treatment – the Oxygen Infusion Therapy described below.
Sneaking a quick glance in the mirror before moving to the second room for our next facial treatment, we could already see visible results as our face looked much brighter. Our therapist explained that the brand is known for its step-up principles. It means that she will start the first facial with the lowest concentration, check how the skin reacts and will adjust and move step by step with Environ range products that has a higher concentration of active ingredients such as Vitamin A during our next visit. 
The Environ's signature Active Vitamin facial is priced at 450 AED and ideally you can do it every three to four weeks.
Oxygen Infusion Therapy

 | 

Duration: 30 minutes
Do you feel your face is tired, lacking elasticity, firmness and has too many lines?  If so, try the oxygen therapy after the facial, as you will see dramatic and immediate results! We personally saw immediate results on the day and furthermore the next few days. This clinically proven treatment delivers pulsed oxygen and brings amazing results straight away leaving your skin rejuvenated skin with visibly reduced lines and wrinkles.
How does it work? For us our therapist chose the best adapted serum to our skincare concerns (made in Italy, exclusively available at Scintillia Skincare).
The serum is transferred to the base layers of the epidermis through the infusion of oxygen, helping to protect your skin from environmental pollutants and leaving the texture of the skin feeling smoother as the moisturizers are absorbed quicker. No need to fear as the therapist massages the whole face very gently and the treatment is absolutely painless.
To end the treatment, Shivona applied a Brightening & Repair Cream (also made in Italy and exclusively available at Scintillia Skincare). She emphasized it needs to be left on for 4 hours or can be kept on overnight to ensure maximum benefits. So, to make the most of it, just book your appointment at the end of the afternoon!
The Oxygen Fusion Therapy costs 600 AED.
Environ Active Vitamin Facial + Oxygen 850 AED
The three things we enjoyed most
• 
Being th
e only client at the spa really
is a luxury and makes the experience more relaxing
• 
We definitely enjoyed the heated treatment bed.
• The results were immediately visible and our tired face felt much more plumped, hydrated and healthy with a healthy glow
Environ Retail pricing
If you are already familiar and addicted to Environ, brace yourself as the spa proposes the whole collection, from the Ionzyme range, the Skin Essentia range to the B-Active or Intensive range. Each collection includes different types of products from cleansers, creams, moisturizers, masks, to toners, hydrating gels and many more. Prices start from 125AED.
The spa is open daily from 10am to 10pm and is very flexible regarding booking appointments to ensure working girls may also get a happy me time while visiting, even late…
Scintillia Skincare Spa is located along Muroor Road, opposite the bus central station. Search for Al Rifai Chocolate boutique that you'll see on your right driving along Muroor Road towards Corniche.
There's parking spots available in front on the building which is convenient. Enter the Al Rifai building and head to the Mezzanine Floor.
SCINTILLIA SKINCARE SPA | Muroor Rd Opposite Abu Dhabi Bus Terminal | 02 674 4318 | +971 50 237 2331
---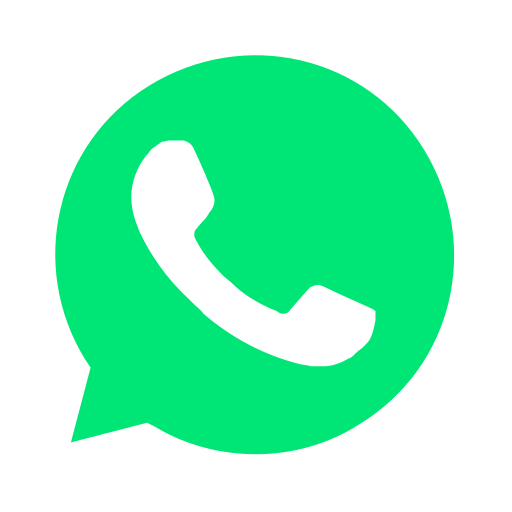 Join our WhatsApp group and receive curated news and offers in your WhatsApp Feed