SUBSCRIBE TO OUR NEWSLETTER
Want to make sure you know about the next private sale? The latest new hot spots and places to hang out in Abu Dhabi? Join our community to be the first to know.  Register to our newsletter, thousands of readers have signed up already!
A three in one treatment combining light, micro-currents and ultrasons
Next time you feel annoyed watching your tired face – sagging muscles, loose skin, baggy eyes… – in the mirror and wish you could have a magic wand to redo it all, we have a secret new trick – first discovered by the NASA actually – that needs a shout out. It is indeed the most surprising facial we have experienced so far in Abu Dhabi regarding both the procedure and the results.
Intrigued by the newly launched Lumi-lift treatment at Artamia Spa – located at Park Hyatt Abu Dhabi in Saadiyat Island – we were eager to give this 90-minute facial treatment a try and were slightly entranced by the technology behind this facial.
The company who designed the machine used for this treatment describes it as a 'complete photo-rejuvenation procedure that combines the effects of Light energy, Micronized currents, and HF Polarized currents to produce skin rejuvenation that is safe, comfortable, and effective. Essentially, it's a facelift without surgery.'
In other words, it has been tested and experienced for a couple of years and is reputed to helping collagen production and 'various benefits include lifting, firming, tightening, evening of skin tone, pigment reduction, improved acne, minimized wrinkles, etc.'
As we were at the spa an hour before our facial started, we first gave the jacuzzi a try and enjoyed the spa facilities which led us into a more relaxing mode.
Our therapist Gita took us right on time to our spa room for the treatment and started with a feet cleansing and massage. Once settled on the spa bed, we highly appreciated that Gita explained us in detail the different sequences she would go through which reduced our fears.
After a quick face cleanse and scrub, we were all ready for it.
The Photo bio-stimulation
The first phase which lasts 20 minutes or so is based on light energy and the therapist adapts the program machine to the concerns both the therapist identified with us and decided to work on. In our case, it was all about healing and treating pigmentation and photo-aging.
Eyes closed, you feel a lot of varied powerful LED lights with different wavelengths coming onto your face, from plain colors to different stroboscopic phases. It is actually reassuring to have the therapist nearby calming your wandering minds by massaging your arms and hands. We definitely wondered how the machine will work on our face as there is no touching at all and it is all about a ballet of different LED lights.
The micro-currents impulse
Once we were done, Gita moved on with impulsing micro-current to our facial muscles in order to achieving a visible lifting, and tightening our facial contours. To be honest, it is not made to be enjoyable but at least we felt no pain, only the stingy feeling of micro-currents that we were more or less sensitive here and there depending on the areas she treated. The cheeks, neck and forehead went well and we felt our chin was the most sensitive.
The Sonophoresis
After this second phase, we double appreciated the sonophoresis. After applying a gel onto our face packed with active ingredients, the therapist massaged it using ultrasound and micro-vibration wavelengths while the gel was delivering active ingredients into the epidermis and dermis. It was a pure delight that gives similar sensations to a stone massage. We even hoped it would last longer as it felt very relaxing.
The peel-off mask
Once these three steps were achieved with the machine, our therapist carried on with a peel-off mask by Natura Bisse. She started by applying a cool gel with a seaweed flavor including on our eyes and lips and left it on for ten minutes. We loved having the peel-off mask removed as it gave us the feeling of having a newborn skin.
She finished by applying a day cream with SPF and a eye gel by Natura Bisse that had a strong seaweed fragrance.
The facial really stood out from others we have tried before. Firstly, we felt the before and after straight away-our face had that that post-holiday glow and an overall toned look to it. It is all worth it to see these immediate benefits and our relatives agreed also! Also, there is no downtime needed and we left the spa with a healthy complexion ready to take on the rest of the day.
For maximum benefits, our therapist recommends to pursue this facial for 5 sessions, once every week or every two-weeks. Each session is priced at 750 AED and lasts 90 minutes. A worthy investment we are eager to try again soon.
To book a spot at Atarmia spa, please call +971 2 407 11 70

ATARMIA SPA | The Lumi-Lift Facial (90 minutes, 750 AED) | Park Hyatt Abu Dhabi, Saadiyat Island
---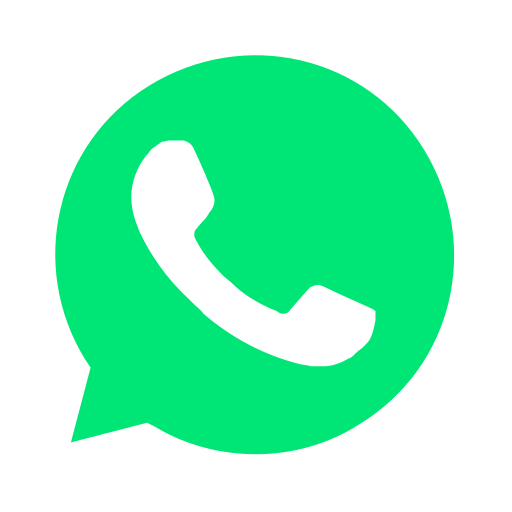 Join our WhatsApp group and receive curated news and offers in your WhatsApp Feed