SUBSCRIBE TO OUR NEWSLETTER
Want to make sure you know about the next private sale? The latest new hot spots and places to hang out in Abu Dhabi? Join our community to be the first to know.  Register to our newsletter, thousands of readers have signed up already!
Good news guys! The very first Premier Lash Studio just opened its doors mid-november 2019 in Al Muneera, Abu Dhabi and we were amongst the very first to give it a go!
The brand-new specialist destination is located in Al Muneera, Al Raha Beach and is the perfect venue for all of your lash and brow needs. Those who are familiar with Al Muneera at Al Raha Beach will easily find this new studio, which is located on your left in the plaza when you face the beach. You actually cannot miss it as the facade is gorgeous, very girly and will give you the urge to step in!
We were lucky enough to be invited soon after the opening to experience our very first lash extension as we had never dared to try it before. To keep it short, we are overwhelmed with the results as our eyes have never looked that nice without any makeup and the beauty is that it will last for two or three weeks.
Let's get into more details…
The studio manager explained to us that guests who want to try the lash extension service for the first time are welcome to come and get a consultation in order to ascertain exactly what they would like and what their purpose is: party for a night, getting holiday-ready, trying to get longer, thicker or more curled lashes? They will then do the extensions accordingly.
The aim of the friendly team of qualified Lash Artists is to make you feel as gorgeous as can be…
Actually, when the director and trainer of Twiink Studio asked us what we wanted, we just said: "I want the best natural version of me". Guinea pig of the day, we must admit our lashes are so straight and thin we long ago abandoned the idea of wearing mascara as it turns into a disaster… If it rings a bell, read on as Twiink Studio managed to achieve something we had never observed: having pretty natural and curled lashes!
Lying on a comfy custom-designed Posturepedic treatment bed, our lash artist who is the owner and manager of Twiink Studio invited us to close our eyes, avoid blinking and try to rest and sleep. Ideally, we would advise guests to pick an early afternoon appointment, right after lunch as you may nap more easily at the studio.
To be honest, we were slightly stressed as it was our first time and had to do some calming breathing exercises to avoid blinking too much and ease the work of the lash artist.
The manager opted for the "New Set | Classic" formula for us, their signature lashes application, where they attach 1 lash extension to your natural eyelash. It's great for a vibrant, natural look and usually lasts between 2 and 3 weeks. It costs 475 AED and the lash extension process lasts between an hour up to 1.5 hours. The lash artist can pick from different lash lengths and thickness depending on the clients existing lashes.
Because our eyes were not totally closed and often blinking during the first half an hour, we had a slight itchy feeling because of the glue used to fix the lash extension but once we started relaxing and calming down, this itchy sensation almost disappeared.
Once the manager had finished, we were extremely happy with the results as our eyes looked natural with longer lashes.
The manager explained to us she on purpose proposes lash services that are not overpriced for ladies to take advantage of it and include it in their lifestyle. Once the first lash extension is done, visitors should come again every 3 to 4 weeks in order to adjust and refill the lashes and the follow-up process costs 265 AED. (menu here)
The manager also gave us 2 mini lash brushes  – one for home and one to keep in our bag for us to easily brush our lashes if we feel some are attached or need a refresh.
Apart from the lash extensions, the studio menu also includes brows treatment and body waxing. You'll find all the details online here to book an appointment and check the detailed services the studio offers.
Post-treatment, guests are invited to stop and refresh at the make-up bar and unleash their inner goddess in the stunning truly insta-friendly passage of lights to show off their new lashes in style!
The many advice the manager gave us to make the most of our lashes extension
Do not wear mascara, it may be obvious but it was not to us…
Avoid any oily texture around the eyes as a makeup remover and use micellar water or something without oil
Avoid night eye cream close to the lashes
Do not play with the lashes and avoid pulling them
Come back to Twiink Studio if you feel any itchy sensation
The Decor: the attention to detail is second to none with quirky surprises around every corner!
We definitely enjoyed visiting this studio that has that very girly look without feeling it's too much. Quotes on the wall, pastel colors on the facade, gorgeous flower ornament inside the studio, appealing waiting area, impressive corridor leading to the cabin, the decor of this new studio has that je ne sais quoi that makes you feel welcomed and joyful.
Their Retail Corner
Twiink Studio is bringing one of New Zealand's premier brands, Martelli Goddess Mineral Make Up, to the UAE. Offering flawless, hydrated skin with a beautiful dewy finish, the mineral-based makeup is perfect for the warm UAE weather. All of Martelli Goddess Mineral Makeup is full of anti-oxidants and natural oils, and totally paraben-free.
Don't hesitate to follow TWIINK STUDIO on Instagram @twiinkstudio and check their highlights as you will find loads of information from the menu to tips, tricks and much more.
TWIINK STUDIO | Al Muneera, Al Raha Beach, Abu Dhabi
---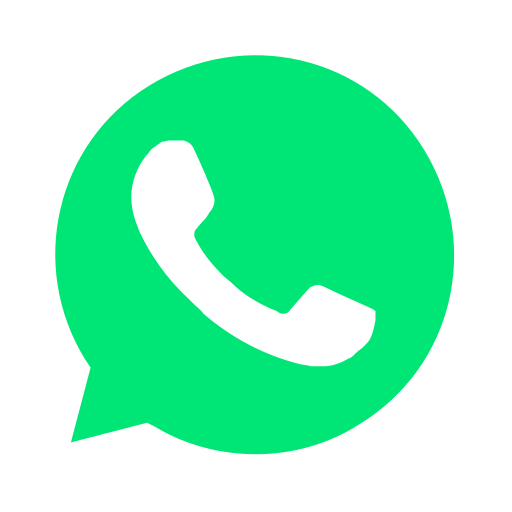 Join our WhatsApp group and receive curated news and offers in your WhatsApp Feed