SUBSCRIBE TO OUR NEWSLETTER
Want to make sure you know about the next private sale? The latest new hot spots and places to hang out in Abu Dhabi? Join our community to be the first to know.  Register to our newsletter, thousands of readers have signed up already!
This ladies-only studio offers a selection of unique workout classes for all levels.
Nestled in a quiet villa on the Corniche – with convenient public parking in front of the villa – THE STUDIO has built a solid reputation amongst the yogi and pilates community in Abu Dhabi.
Founded by an inspiring young Emirati entrepreneur and yoga enthusiast Mariam Al Sayegh, it is a boutique studio we love visiting for its cozy vibe, excellent coaches and trendy new workouts. Within the last two years, we have this studio to thank for making us more confident and comfortable with our body and pushing us to try new workouts that are not within our comfort zone.
THE STUDIO focuses mainly on classes linked to YOGA, PILATES or TOTAL BARRE (our recent workout obsession), allowing the curious to discover and experience a large selection of workouts.
FOR YOGA LOVERS
---
Our latest trial was the SWING YOGA (or AERIAL YOGA) class with coach Ella that we regret not trying earlier. This class involves practicing on 'Gravotonics' Swings (a single swing with support straps on either side). If you are already familiar with traditional yoga practice (breathing, postures… ), you'll get into it within one or two sessions, as it involves traditional yoga postures both on the ground and in the air.
We were booked in an early morning session, from 8.30 am to 9.30 am and thought it was such a good way to gently awaken our body, feel stretched and be more relaxed after our practice. We were actually surprised that the workout flow was very gentle, with a peaceful flow although we did pause between a few of the trickier inversions.
As your body floats in the air -similar sensations as exercising in the water with inversions as an add-on, it helps to build strength and flexibility without harming your joints and muscles because of the weight of your body.
It reminded us in a way of Tai Chi as the coach repeats a series of movements with regular pauses that calm both body and mind. The STUDIO also mentions on their website that "Swing Yoga can be a more powerful practice, resulting in weight loss, strength, and flexibility and inversions on the swing create space between the vertebrae, within the spine, allowing a sense of release, and decompression, with the assist of Gravity."
The class we joined was accessible for all levels from beginner to advanced and they even propose an INTERMEDIATE SWING YOGA class for more advanced students.
If you are looking to strengthen your core, you can try Anti Gravity Aerial Yoga & Suspension Fitness which also uses the suspended silk hammocks. Once comfortable with SWING YOGA, this class makes you workout mostly upside down, allowing your spine to elongate and releasing tensions in your muscles and bones. A challenging class we tried just once and were proud to have completed the entire session!
There are also plenty of other yoga classes, including THERAPEUTIC YOGA, HATHA FLOW, YIN YOGA or STRALA INSPIRED HATHA. 
THE STUDIO has recently introduced HIMALAYAN KRIYA YOGA, a method of cleansing and purifying the energy body through dynamic movements, pranayama, yoga postures, chanting, and meditation. Taught from master to disciple in the mystical spaces of the Himalayas, and brought to the urban world thru the guidance of Maha Avatar Babaji, this tantric meditation experience will leave you in a state of purity and bliss.
A HAVEN FOR PRACTICING REFORMER PILATES
---
While some are definitely into yoga, others prefer working on their body and muscles with a regular mat or reformer pilates practice. THE STUDIO gives all options with different qualified teachers. Whether you want to get in some cardio, work with the chair, or just go for the ESSENTIAL FLOW REFORMER class, there really is something for every taste.
We always come back for reformer classes as they are very focused with a maximum of five students  – so teachers can correct your posture – and we can see the huge improvements and have learned a lot from each session about the workout philosophy and complexity of all you have to bring together for every posture: breathing, core muscles activating, coordination.
The philosophy surrounding THE STUDIO
---
"It offers a welcoming, nurturing environment supporting women of all ages on their holistic wellness journey. It brings together like-minded women who are interested in living a healthier and more holistic lifestyle. The instructors are experts in providing an integrated approach to mind and body, whilst providing a supportive hub coupled with a passion to help reach members' wellness goals."
For more information about the classes and their descriptions, check this page and about their schedule, click here.
Opening time: Saturday – Thursday, 8:30 am – 9 pm
THE STUDIO | Villa 42 along Corniche Road, between 6th Street and Al Bateen Street (32nd), beside The Third Place Cafe
T: +971 2 621 0000
Whatsapp: 050 820 0028
E: info@thestudiouae.com
---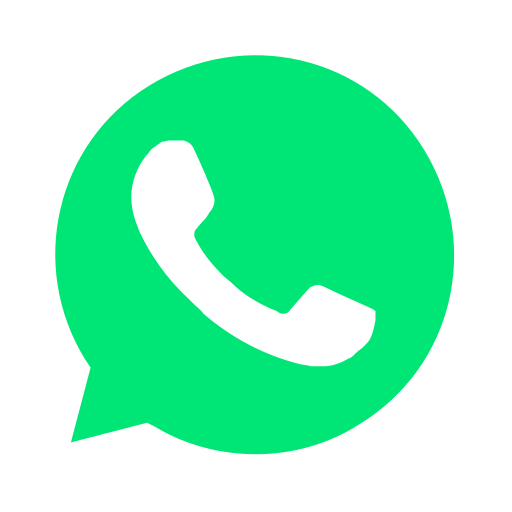 Join our WhatsApp group and receive curated news and offers in your WhatsApp Feed