SUBSCRIBE TO OUR NEWSLETTER
Want to make sure you know about the next private sale? The latest new hot spots and places to hang out in Abu Dhabi? Join our community to be the first to know.  Register to our newsletter, thousands of readers have signed up already!
We tell you all about our first Punchiit class at the new Punch Studio at Zayed Sports City.
Located at Zayed Sports City, very close to Simple Cafe, PUNCH is a new studio that opened its doors in November 2018. Entering the cosy studio, we were instantly drawn to the minimalistic style decor that is punctuated with fun quotes and stickers on the walls and an appealing retail section that includes hats, gloves, tees and other boxing and fitness equipment.
We booked ourselves in for the PUNCHIIT class  – a 45 minutes workout open to men and ladies. At the front desk we were handed over the essentials pack to prepare for the class and it included, ankles protections, a pair of boxing gloves and a punching number. If you have never tried a class like this before just arrive early enough to have time to understand how to wear it all properly and learn to also remove it quickly – you'll see in a minute why this detail is essential.  You can leave your handbag and other items in the lockers before entering the studio.
Once it was time to join the class, we entered the studio filled with large and heavy suspended punching balls shaped as drops. We first searched for our punching ball labelled '5 ' in the room – number 5 was given to us when we registered for the class. Ideally located in the first row, we collected some weight equipment, settled our gloves, water and towels below the punching ball and were all set and ready to kick-start the session. Our instructor Nasha took center stage position and explained the course would start with a warm up and would then be followed by a twelve-round set of exercises mixing punching, squats, push-ups and more.
During the first ten minutes warm up, the instructor showed us the three basic moves JAB, HOOK and UPPERCUT labelled from one to six whether you execute them with the left or right arm. It is definitely helpful to repeat these numbers in your minds when practicing them during the warm up as the workout rounds you do afterwards combine these numbers, with a total of twelve rounds of exercises.
Loud music on, dark room with just spotlights, the coach showed us the first combination of exercises to do during the first round – for example, a 2-3-4 or a 6 -5-2-3 that you would repeat for a short while – 30 seconds to a minute. The rounds are varied and can mix exercises with gloves on and off, and can also include planks, spider plank crunches, squats with weights and many other tough core exercises.
We got a complete adrenaline rush from this challenging class that really takes you out of your comfort zone and allows you to unplug and unwind for 45 minutes. Having experienced a couple of body combat classes in the past we were already acquainted with the boxing moves but can assure you that it is a totally different experience to punch in this manner. It is ideal to book a class after a stressful week at work or to escape the daily routine at home.
Don't stress if you are a total newbie as all sequences are shown with a projector on the walls so you just have to watch and read the combination of numbers and the timings.
The instructor also kept on showing us the different moves to make sure we had the right posture with our arms and legs which we found very helpful.
What we actually found most challenging was the in-between rounds as you have to switch from exercises with gloves on and off and we were almost always late to start a new round when having to put our gloves on. Plus the core exercises in between the punching moves tend to really be hard after the first 30 minutes.
Anyway, we made it to the end, probably totally clumsy but we are all in the dark and 100% focused on repeating the combination numbers in our head, so it doesn't matter!
The main difference from a body combat class is we didn't use our legs for front, back or side kicks as we were used to with The Mills Combat classes.
There are different classes to try and we are convinced there is a lot more fun to discover. Relieved to have made it to the end with this first trial, we are now ready to embark on a punching journey and especially take advantage of their Thursday package – ideal to end the week – as you pay 125 AED for a class for you and a guest (62.5AED each which is a fair price).
The weekly schedule also includes Punchard and ladies only Punchiit classes but we were told not to expect it be more gentle!!
Ready to join? It is only 45 minutes and if we made it, you surely can too!
The new studio proposes a lot of appealing package options. The first timers can actually pay 100 AED for two sessions and there are many class options (link here for all info).
They also have weekly passes and plan to soon include some kind of bootcamp packages: their upcoming 4-week training camp are structured to help people achieve their fitness goals (lose weight, gain muscles, tone the body..etc). Each person defines his goal with the instructor prior to the camp and undergoes an optional fitness test. The workouts will be a mix of boxing, lifting and running. The program consists of 12 different workouts (classes), 3 times a week. Only people who sign up for PUNCH camp will attend these structured classes, and PUNCH will have a limited number of spots to provide a "group personal training" experience.
So stay tuned and follow their website and social media pages if you are into it.
This is a studio that definitely proposes something radically different from what we have done before!
PUNCH | ZAYED SPORTS CITY, International Tennis Centre Building, beside Simple Cafe and Haddins
Website: https://www.punchclub.ae/
---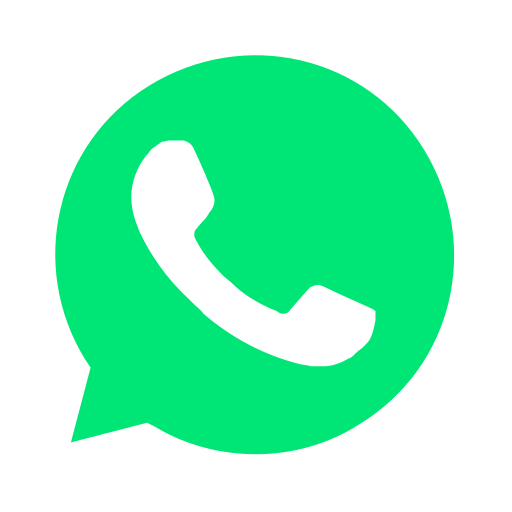 Join our WhatsApp group and receive curated news and offers in your WhatsApp Feed