SUBSCRIBE TO OUR NEWSLETTER
Want to make sure you know about the next private sale? The latest new hot spots and places to hang out in Abu Dhabi? Join our community to be the first to know.  Register to our newsletter, thousands of readers have signed up already!
Here are easy to follow recipes for the perfect Iftar meal
If you enjoyed preparing the wholesome recipes that Zahra Abdalla kindly offered to share with our readers, you'll certainly enjoy this new round of recipes ideal for breaking the fast.
This week, we have picked ZAATAR AND CHEESE ROLLS as a starter, GREEN LENTIL SOUP WITH KALE to give you energy and LUQAIMAT to end the meal on a sweet note.
---
THE ZAATAR AND CHEESE ROLLS
---
This starter is always a winner with the little ones and it is easy to make and perfect for any occasion—once you have one, you can't stop.
Chef Zahra usually prepares and freezes the zaatar and cheese rolls in advance so that she is prepared for those last-minute situations where she needs to make something but not sure what to make. Her kids love to have them as a snack with cherry tomatoes and cucumbers on the side and always makes them during Ramadan and serves them with soup at iftar.
Make 30 Pieces
2/3 cup zaatar mix
1 cup Greek feta cheese, finely chopped
1/3 cup olive oil
30 large spring roll wrappers, defrosted
2 tbsp all-purpose flour
Water
Vegetable oil, for frying
1. For the filling, combine the zaatar mix, Greek feta cheese and olive oil in a medium-sized bowl, and keep aside.
2. In a small bowl combine the flour with a very small about of water to make a paste This paste will be used to hold the edges of the roll together.
3. To make the roll, lay one spring roll wrapper on a flat base and spoon 1 teaspoon of the filling on to the bottom end of the wrapper. Roll the wrapper tightly until the filling is covered, then fold about 1 centimetre of each side of the sheet (to avoid any spillage), and continue rolling tightly Then brush some of the paste on the edges of the wrapper and press to seal the top end.
4. Once all the rolls are prepared, deep-fry for a couple of minutes until they are golden-brown in colour Alternatively, brush the zaatar and cheese rolls with vegetable oil and bake in a preheated oven at 200°C for 8–10 minutes, or until golden-brown.
---
THE GREEN LENTIL SOUP WITH KALE

---
This dish is ideal for those days you want something meat-free, hearty and nutritious. This recipe is adapted from Zahra's basic lentil soup recipe using green lentils instead of orange lentils, and kale.
This recipe was created by simply using random ingredients from Zahra's pantry, and resulted in a delicious soup that she now makes all the time.
Serves 6 
2 cups green lentils
4 medium onions,
finely chopped
2 tbsp olive oil
2 tsp minced ginger
2 tsp minced garlic (see page 277)
4 bunches kale, finely chopped
8 cups vegetable stock
1 lemon, juiced
1 orange, juiced
salt 1⁄2 tsp black pepper powder
1. Soak the lentils for 30 minutes, drain and keep aside.
2. In a medium-sized cast iron pot, sauté the onions with olive oil until they are translucent. Add the ginger and garlic, and sauté until fragrant. To this, add the kale and cook until the leaves have wilted.
3. Add the lentils and vegetable stock. Cover the pot and leave to cook on medium–low heat for about 45 minutes. Add the lemon juice and orange juice, and season with salt and black pepper powder.
4. Serve in a bowl with a squeeze of lemon for extra flavor.
---
LUQAIMAT
---
Luqaimat, also known as awamat, are delicious crispy dumplings typically coated with a sweet topping.
Serves 6-8
2 cups all-purpose flour
1 tbsp cornflour
1 tbsp sugar
¼ tsp salt
1 tbsp dry yeast
A pinch of ground saffron (optional)
¼ tsp ground cardamom (optional)
1 ½ cups hand-warm water
Vegetable oil (to fry)
Sugar Syrup
1 ½ cups sugar
1 cup water
1 cinnamon stick
1 tbsp orange blossom
1.     In a stand mixer bowl, combine the flour, cornflour, sugar, salt, dry yeast, saffron, ground cardamom and water, until it reaches a thick dropping consistency. Add more water if necessary. Cover the bowl with a kitchen towel, keep in a warm place to rise for about 30-45 minutes until it has doubled in size.
2.     In a frying pan, add enough oil to fill 2 inches of the pan and heat over medium-high heat until it is very hot, about 180-degree C.
3.     Transfer the dough into a pipping bag, cut the tip of the bag to about ¾ inch opening. Lower the bag near the oil and using one hand, squeeze the top of the pipe to drop 1 inch of the dough, then use the other hand, press the tip with oiled fingers to cut the dough into the hot oil. Alternatively, use a spoon to scoop the dough and with another spoon, drop the dough into the oil.
4.     Fry the dough balls, continually flipping with a slotted spoon until it reaches a golden-brown colour. Remove the Luqaimat from the oil and drain on a paper towel.
If you are interested to discover more recipes from Zahra Abdalla*, she actually published these recipes in a book entitled Cooking With Zahra.
This book is available for sale at all major retailers including Borders, Magrudy's, Kino and Jashanmal stores and is priced at AED 185.
*About the Author:
Zahra Abdalla is a half-Iranian, half-Sudanese TV personality and food blogger who was born in London, England and lived in various cities across the world, including Khartoum, Athens, Sacramento, London, Vancouver, and Toronto, before moving to Dubai.
Starting her culinary journey online in 2010, Abdalla then presented her own cooking show on My Dubai My City on MBC 3 and went on to host the fourth season of a travel and food documentary called Maggi Diaries on MBC 1.
---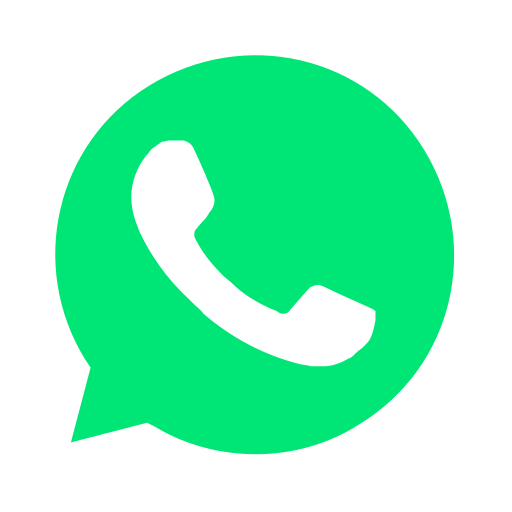 Join our WhatsApp group and receive curated news and offers in your WhatsApp Feed