SUBSCRIBE TO OUR NEWSLETTER
Want to make sure you know about the next private sale? The latest new hot spots and places to hang out in Abu Dhabi? Join our community to be the first to know.  Register to our newsletter, thousands of readers have signed up already!
Ramadan recipes for the family.
This Ramadan, indulge in mindful and wholesome eating and stay on top of your health goals. Culinary personality turned Author; Zahra Abdalla has a wondrous selection of Ramadan friendly recipes from her kitchen all the way to your homes in her Cook Book – Cooking with Zahra!
Recipes include options for both Suhoor and Fitoor as well as for your Eid-al-Fitr celebrations afterward. All the creations are a delicious and contemporary take on the alluring cuisine of the Middle East featuring both traditional and modern interpretations of regional flavours and ingredients. From starters to main courses, healthy salads and hydrating drinks, the recipes are ideal to follow through when beginning your fast at dawn to breaking it upon dusk.
STARTER:
Loobia Bil Zeit Green Beans braised in Olive Oil, Garlic and Tomatoes
LOOBIA BIL ZEIT IS A delightful vegetarian recipe from the Levant region made with green beans braised in olive oil, garlic and tomatoes mixed with fresh coriander and lemon juice to add an extra layer of flavour and top with a drizzle of olive oil before serving it with some warm pitta bread on the side. This is a wonderful light dish that can be served hot or cold. For a simple variation of this recipe, replace the green beans with baby okra— simply steam or deep-fry fresh okra before adding to the mix, or just use frozen okra and follow through with the steps.
Serves 4 -6
1 onion, cubed
3 garlic cloves, finely chopped
450 g frozen green beans
3 large tomatoes,
peeled and cubed
1 tsp coriander powder
1 lemon, juiced
1 bunch fresh coriander, finely chopped
Olive oil
Sea salt
Freshly ground black pepper
In a large skillet or saucepan, on high heat, sauté the onion with 1 tablespoon olive oil until translucent. Add the garlic and sauté until the mixture is fragrant
Add the beans and cook on low heat until the beans have slightly softened. Add the tomatoes and coriander powder; cover and cook for an additional 10 minutes until the tomatoes have softened and the liquid has reduced Mix in lemon juice and fresh coriander and finally season with salt and pepper
Serve on a platter and top with a drizzle of olive oil
---
MAIN
Saffron Chicken with Freekeh
SAFFRON CHICKEN WITH FREEKEH is a wonderful, nutty and delicious fusion of two of Zahra's favourite traditional Iranian and Palestinian recipes. As a child, Zahra's grandmother always made her favourite saffron chicken to accompany zereshk polo or baghali polo for lunch. Her Palestinian-origin mother-in-law introduced her to freekeh, a healthy nutty grain that is typically high in protein and fibre and is a great alternative to rice. This wonderful one- pot recipe has become a beloved household staple she always make sure top the dish with a generous amount of mixed nuts giving it an additional delicious layer of flavour.
Serves 6-8
8 chicken thighs
2 cups freekeh
2 medium onions, diced
1 cinnamon stick
2 cardamom pods
2 tbsp olive oil
1 tsp minced ginger
1 tsp minced garlic (see page 277)
a pinch of ground saffron
1 tsp rose water
3 cups chicken stock
Dry Rub:
1 tsp cinnamon powder
1 tsp 7-spice powder
(see page 264)
1 tsp turmeric powder 1⁄2 tsp black pepper powder
2 tsp salt
Garnish:
1 cup mixed nuts (see page 265)
A handful of fresh parsley, roughly chopped
Soak the freekeh in water for about one hour, drain and keep aside.
Prepare a dry rub; combine cinnamon powder, 7-spice powder, turmeric powder, black pepper powder and salt. Thoroughly wash and pat dry the chicken. Coat the chicken with the dry rub and leave to rest.
In a large shallow cast iron pot, sauté the onions, cinnamon stick and cardamom pods in some olive oil. Fry until the onions turn a translucent colour. Add the ginger, garlic and freekeh, and mix all ingredients together. Continue to stir until the freekeh is a slightly fragrant and toasted
Layer the chicken over the freekeh mixture. Add the saffron and rose water to the chicken stock and pour the liquid mixture over the freekeh and chicken. Bring to a boil, then cover and leave to simmer on low heat for about 40 minutes or until the freekeh is fully cooked.
Once the freekeh is cooked, remove the pot off the heat, garnish with chopped parsley and toasted nuts, and serve with a delicious side of mint and cucumber yogurt salad.
---
DESSERTS
Mango Kunafa Cups
 Kunafa is a traditional Middle Easter dessert made with a thin noodle-like pastry layered with cheese, clotted cream or nuts and finally soaked in a sugar syrup. These delightful mango kunafa cups are a modern take on the traditional dessert, then kunafa pastry toasted in the over to give a wonderful crispy and crunchy texture and then layered with a creamy filling and fresh mangoes.
Serves 10-12 cups
Pastry:
250 g kunafa pastry dough
1 cup butter, melted
Filling:
2 cups cream cheese
1 cup whipped cream
¼ cup brown sugar
1/3 cup icing sugar
1 tsp vanilla extract
Garnish:
2 ripe mangoes, cut into small cubes
1/3 cup pistachio slivers
Preheat oven at 180 degrees C. In a large brown, gently loosen the kunafa pastry dough, cut with scissors and mix well with the melted butter. Evenly spread the kunafa mixture on the base of a baking sheet and lightly press down. Bake for 15-20 minutes until the surface has a light golden colour. Allow the kunafa to cool.
To prepare the filling, whisk together cream cheese, vanilla extract and brown sugar on a medium speed until smooth and creamy. Add the sifted powdered sugar and whipped cream, and whisk on a high speed until moderately stiff peaks have formed. Cool in the refrigerator for at least 30 minutes.
In small serving cups, add a layer of toasted kunafa on the base, followed by a layer of the filling and some chopped mangoes. Repeat, and garnish with pistachio slivers.
---
---
 Credit Images: Cooking with Zahra

---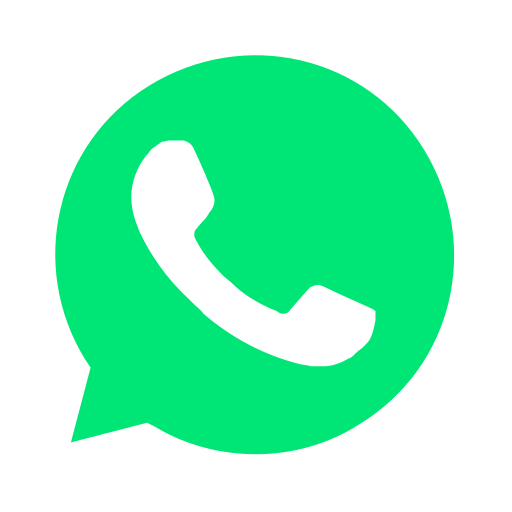 Join our WhatsApp group and receive curated news and offers in your WhatsApp Feed