SUBSCRIBE TO OUR NEWSLETTER
Want to make sure you know about the next private sale? The latest new hot spots and places to hang out in Abu Dhabi? Join our community to be the first to know.  Register to our newsletter, thousands of readers have signed up already!
A new company providing cleansing, healthy meals with a dieticians support
We came across @greencentraluae on Instagram and thought it was definitely something to share after the summer. We all feel like getting back to our healthy living and eating routine now that the holidays are done. Let us start by telling you that Green Central has helped us lose those extra kilos gained during summer holidays.
If you want to shed some weight then read on as this company is an excellent new hidden gem we wanted to share!
Green Central's concept
Sara Ismail who is an HAAAD licensed clinical dietician with a B.S. in Nutrition and Dietitics just started Green Central combining an over 12 years experience  as a dietician in a clinic and a background in the healthy food delivery industry.  She came up with her own concept that combines juicing, catering healthy meal programs and a personal support based on her dietetic skills. The real add-on is she can help you choose the right program depending on your needs and goals and she monitors the progressive results on a regular basis.
The first consultation and plan definition
During the first consultation, you meet her and decide upon one of the varied diet plans you are ready for which are customized to your calorie needs. If you go for one of the plans (except the starter juice pack), it also includes a free body composition analysis test. The machine used for the test – unique apparently in Abu Dhabi –  works magic as without undressing, it analyses in less than a minute your whole body composition for fat, muscles, BMI… It also gives  your detailed size measurements (neck, chest, hip, arm and thigh circumferences… ).  You'll see it is quite rewarding to check these numbers before and after experiencing a plan.
We appreciated the dietician's overall pragmatic and realistic approach which made us immediately feel comfortable. Her open attitude was also an added bonus as she answered many of our questions and always had a positive attitude.
The Different Diet Plans
The plans vary from a 1-day or 3-day juice cleanse to complete/ultimate plans with a 5 or 6 days a week (Fridays are off) and the program length can vary from one to four weeks that you can also renew.
Our experience with The Ultimate Plan
We chose to experience The Ultimate Plan for two weeks (6 days a week)  – a plan combining juices and meals – to get a maximum overview of what Green Central proposes.
During the two weeks, you get a fruit as a snack in the morning, a lunch based on lean protein or vegetarian and a low-gluten afternoon snack.
The difference with The Complete plan is at breakfast time and dinner. On Days 1, 2, 3 of each week, the breakfast is a cold-pressed juice and a soup at dinner time. On days 4, 5 and 6 of each week, we experienced various delicious breakfasts : berry parfait, banana pecan oatmeal, mango chia pudding or mozzarella protein toast.
On the juicing days, we definitely adored the cold pressed juices and it was the first time we enjoyed them all, including the green juices that didn't have that sharp celery taste. Prepared with avocado, our green juice had a really light flavor and silky texture. Check the image below for all details about the juices composition.
Sara explained to us she had worked hard on each juice composition to offer something customers would enjoy tasting. The soups at night time were prepared with chopped vegetables inside – vegan vegg soup, minestrone with green and beans, Spring veggie soup. They were filling enough for the night so we never felt any discomfort or hunger at nighttime.
The afternoon snacks were an exciting moment every day and we were fond of them all : banana chocolate oat muffins, cashew energy balls, blueberry chia oat squares, peanut butter brownie bites and more. Once the program was over, it actually lead us to do some research and prepare delightful healthy snacks for the week ahead.
We were surprised that the lunch – lean protein, vegetarian or grills- and dinner options (on regular days) were that varied and elaborate. From sesame shrimps skewers with Asian rice, to baked salmon with roasted pineapple and kale, or feta-spinach with chicken and orzo, we had a real feast tasting each single dish.
We highly recommend this Ultimate Plan for newbies as it combines cold pressed juices and healthy meals. It kind of gives a boost if you want to achieve your weight goals. Some will feel determined to carry on with a juice and soup program later on while others will feel more comfortable with a complete meal plan. In our case, we decided to carry on with visiting the dietician every two weeks to continue to work on a better diet plan.
What we liked is the flexibility the different programs offer, from a day up to a month that you can order on your own later on if you need again a special kick.
For information, all prices set will be excluding VAT.
Website: http://greencentral.ae/
Email Green Central: info@greencentral.ae

GREEN CENTRAL | Office 704, Al Muhairy Center, Khalidiya, Abu Dhabi (Floor 7) | +971 2 650 66 77
---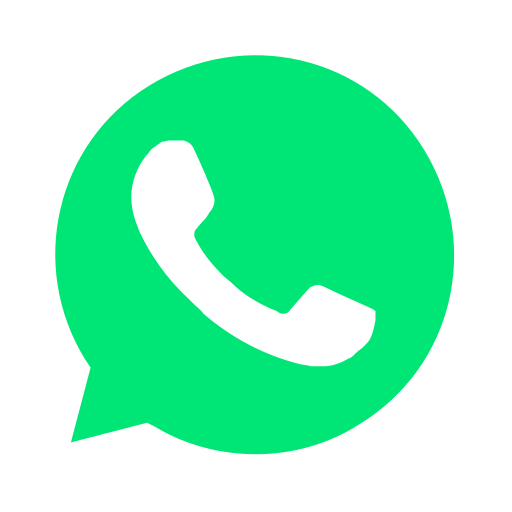 Join our WhatsApp group and receive curated news and offers in your WhatsApp Feed