SUBSCRIBE TO OUR NEWSLETTER
Want to make sure you know about the next private sale? The latest new hot spots and places to hang out in Abu Dhabi? Join our community to be the first to know.  Register to our newsletter, thousands of readers have signed up already!
Our favorite new options to walk along the seaside in Abu Dhabi… and more
One of the reasons why we love the Abu Dhabi winter is that we can (finally) spend hours and hours outdoors while friends and families abroad have to stay warm indoors or then put on multiple layers when stepping out.
If just like us, you have vowed to increase your daily steps goal, we know a couple of areas we can recommend around Abu Dhabi.  We are always astonished how much more we can discover and reconnect to the city we live in by just taking the time to walk around!
---
Between The Founder's Memorial and the entrance of Marina Village Compound
Obviously, the Corniche pedestrian path and Corniche linear park come to everyone's mind first so we won't highlight it again but rather encourage you to also walk in between The Founder's Memorial and the Marina Village compound close to Marina Mall. Facing the sea, there is always a light breeze, incredible views of Emirates Palace, Qasr Al Watan. Make sure you also walk inside the Founder's Memorial (Heritage garden, Constellation Sculpture, Elevated pathway…) as this new urban space is worth the visit.
---
Inside The Qasr Al Hosn Block (a walk along the artificial lake and not the sea … )
Walking around the Qasr Al Hosn block has become a firm favorite lately as we are definitely fans of the architectural and landscape design of this large outdoor 'plaza'. This pedestrian area features an artificial 'lake' around which you can walk; an outdoor car exhibition is currently on, allowing visitors to watch incredible old cars.
If you are not yet familiar with this spot, don't hesitate to block a few hours in your schedule and plan a visit of Qasr Al Hosn, the newly opened House of Artisans, or an exhibition at Cultural Foundation. While there, there are 2 spots we like to step into: Wild & The Moon for a non-dairy drink and vegan snack or Mirzam (close to the lake), a boutique selling UAE made chocolate. If you come with young kids, a stop at the Children's Library inside the Cultural Foundation is worth it.

Lastly, if you are looking for unique gifts with an Abu Dhabi touch, go to the boutiques – one inside House Of Artisans – and another one beside Wild & The Moon. This second option is a trendy boutique museum featuring art books, candles, gorgeous glassware, games, notebooks and more from VITRA, Montroi, and more…
---
Al Marsa and Bateen Promenade
Abu Dhabi is an island and we sometimes tend to forget this. So, walking along Al Marsa helps to reconnect with walking close to the sea. We usually park next to the large car park close to Tasha's restaurant, start walking along the different Marsa Al Bateen cafes and walk along the pedestrian path taking us at the back of the Abu Dhabi Edition Hotel, Bloom Marina and through the Al Maraysi complex before heading back towards the starting point of our walk. The pedestrian paths are large, there is usually some shade with the buildings around, a light breeze as we are close to the sea and luxurious landscaping.
A lovely walk to enjoy during the weekend and also an excuse to stop and enjoy a cafe outdoors: % Arabica, Fifty-seven restaurant, Tashas Café are a few of our personal favorites.
---
A long walk between Al Maryah and Al Reem Islands

We have all visited The Galleria Mall and its new extension but next time you plan to head there, just grab your sneakers and take advantage of the cool weather to walk along the outdoor promenade. You'll be surprised to see you can actually walk for many kilometers as a pedestrian path is now available facing the sea and Abu Dhabi coastline (Beach Rotana and more) and leading to Al Reem Island.
---
Walk along Eastern Mangroves Promenade
Once parked next to Eastern mangroves Promenade, you can actually walk for a couple of kilometers now. We like the pedestrian path that faces the Abu Dhabi mangroves. What's interesting is we can walk in two directions, either along the sea towards The Al Bahar Towers along Salam Street (the area has been under renovation these last months though) or towards Khalifa park as a cycling track and pedestrian path have been built in between the sea and Salam street.
---
Discover the evolving Al Raha Beach area while walking in between Al Bandar, Al Muneera and Al Zeina
We usually start our tour from Al Zeina area, use the white pedestrian bridge and walk towards Al Muneera along the sea. There are benches and playground areas where kids will certainly like to make a stop. Our preferred timing for this walk is at sunset time as it is quite often the sky has amazing colors there.
You can easily walk around Al Muneera (beachside and canal side) and if you wish to pause, go to Vasa Vasa if you are into artisanal gelato or to have a Karak tea with luqaimats at MEYLAS or visit TAWA  for a gluten-free treat.
---
Take a long tour along the water channels at Al Reem Island

A year ago, while visiting in-depth The Al Reem Park, we also discovered there were kilometers of pedestrian paths that lead us to do a 5 to 7 km walk along the new artificial water channels.
What we usually do is to park at the Al Reem Park Parking zone, walk inside the park towards the seaside, walk along the beach towards the Al Reem mall and once we reach the water channel beside Al wifaq tower, follow the water channel for a couple of kilometers as it will bring us back to our starting point, next to the car parking.
*****
Coming soon, our walking suggestions inside Abu Dhabi parks will include some old favorites to rediscover and a few new options… Stay tuned!
---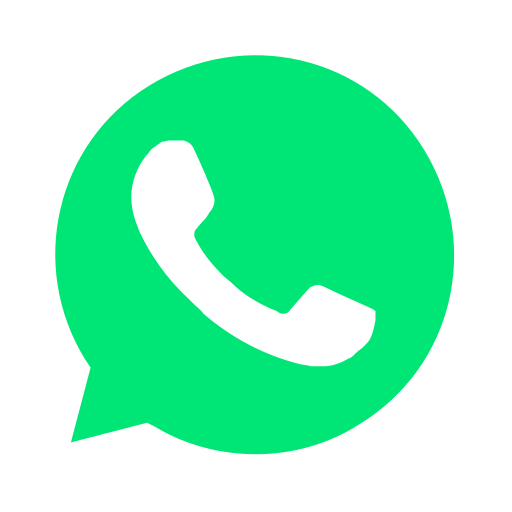 Join our WhatsApp group and receive curated news and offers in your WhatsApp Feed