SUBSCRIBE TO OUR NEWSLETTER
Want to make sure you know about the next private sale? The latest new hot spots and places to hang out in Abu Dhabi? Join our community to be the first to know.  Register to our newsletter, thousands of readers have signed up already!
Budokon (or BDK yoga for mobility), a feel-good workout that reunites balance, flow, strength, and more importantly fun and playfulness!
BUDOKON classes have landed in the UAE, in Abu Dhabi to be more specific. These classes are available to join on a weekly basis, taught by Mina Lee, the owner of YOGAONE, who is the only Budokon certified instructor so far in the country.
Bu (warrior) – Do (way) – Kon  (soul)
If this name doesn't ring a bell yet, BUDOKON (also known as BDK yoga) is a Japanese word that translates into "the way of the warrior spirit". This practice was developed twenty years ago or so in the US. by Cameron Shayne, a martial arts master who created in Miami the BDK Academy, with a workout that combines yoga, martial arts, tai chi, and calisthenics moves.
What makes these classes quite unique and powerful is the combination of techniques involved in the sports mentioned above:
breathing, alignment and fluidity of the moves used in yoga
warrior attitude as your body should always be ready to fight an imaginary enemy in the poses you perform as in martial arts, with blocking passes and defense poses
a continuous dynamic flow as you always transition from a posture to another, looking like a dance, that gives to this workout the grace, precision and moving meditation usually found in Tai Chi practice
flexibility, agility, balance and power usually involved in calisthenics classes (a type of exercise consisting of a variety of simple movements usually performed without weights that are intended to increase your body strength and flexibility using the weight of one's own body for resistance).
Usually, classes start with 20 minutes or so warm-up with yoga sun salutations. The class goes on practicing BDK series for half an hour or so before letting your body and mind calm down with stretching moves before enjoying your savasana.
Even if you are a usual yogi practitioner, these classes can be quite puzzling at the beginning as even if many of the moves resonate with us, some require to actually erase what we have learned so far and get into a more "animal or flowing attitude".
This can be tricky, especially if you tend to overthink and in the end, get too rigid in your flowing by over-analyzing. The spine rolling (cobra roll or dolphin animal technique) is a typical example that looks extremely natural to watch but is one move we have been struggling with for the last four months.
What we also definitely like is Budokon allows you to get back to your inner child attitude, playing with your body without harming yourself, having a lot of fun rolling, jumping and practicing animal locomotion -meaning moving as a quadruped using our arms and legs-  mimicking the chimpanzee, gorilla or frog moves.
If you are intrigued, don't be intimidated and just give it a try. Mina is such an amazing teacher who always welcomes everyone to join the class and helps you grow from the inside out.
These classes are quite addictive and have become our weekly go-to. It is one-hour we completely dedicate ourselves to work hard on our core, humbly accept to fail, restart while loving the grace and power of the flow. We usually leave exhausted but feel blessed to have worked hard, with our brain and heart filled with positive thinking, self-confidence, and gratefulness.
These classes occur every Sunday afternoon between 5.30 pm and 6.30 pm. For more information please contact info@yogaone.ae or call 02 562 1217 / 050 950 8863
Pricing: 80 AED for a single class, packages available here: https://yogaone.ae/price-list/
Class description on YOGAONE:
BDK (Budokon) yoga for mobility is a modern yoga style which unites the ancient tradition of self inquiry with modern mixed movement. BDK Yoga for Mobility is a class designed to help you dramatically increase your mobility through a unique combination of martial arts, calisthenics, tai chi and animal locomotion. We will explore dynamic variations of yoga poses and also learn new movements to improve functional flexibility and strength. This practice will heighten your body awareness and expand your range of motion to a new level.
BDK 50HR YOGA TEACHER TRAINING WITH @melayneshayne
If you already are a yoga teacher, YOGAONE has exciting news as they will welcome for the very first time in the UAE, Melayne Shayne – Cameron's wife who also is a BDK instructor- for a 50-hour Budokon Training in October 2020.
The BDK 50-hour course is a 5 day Yoga Teacher Training program designed for a qualified 200hr Yoga Teacher inspired to expand their movement vernacular beyond traditional yoga constructs. The BDK 50hr Yoga student will learn the BDK Yoga Primary Series along with the BDK signature martial arts, calisthenics and peak performance coaching. The focus for this course is to develop a more complete mixed movement artist.
This course will explore 6 areas of personal development: Intellect, Emotion, Relationship, Nutrition, Environment & Movement.
Date: October 7th – 11th
8.00 am – 6.00 pm
Price: 1600 USD
For full course details, enquiries and registration visit: http://budokon.com/bdk-events/2016/12/7/bdk-50hr-yoga-teacher-training-ph6x4
Videos available on YouTube showcasing some BDK Primary series
YOGAONE ABU DHABI | Inside Mangrove One Compound, Abu Dhabi
---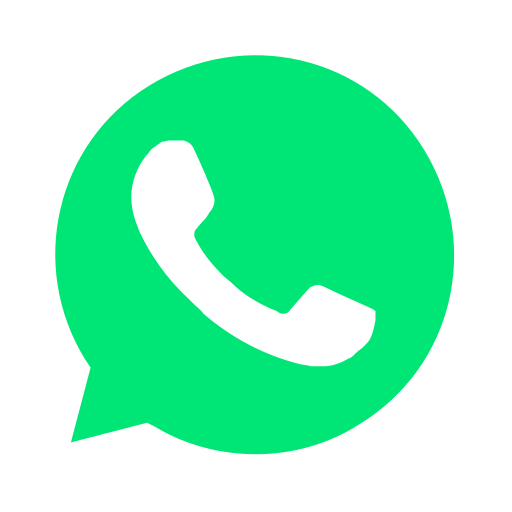 Join our WhatsApp group and receive curated news and offers in your WhatsApp Feed