SUBSCRIBE TO OUR NEWSLETTER
Want to make sure you know about the next private sale? The latest new hot spots and places to hang out in Abu Dhabi? Join our community to be the first to know.  Register to our newsletter, thousands of readers have signed up already!
The new playground to visit for Japanese foodies
Next time you crave Japanese cuisine book a table at the newly opened Katsuya by Starck. Already present at different locations in Dubai – Dubai Mall and Madinat Jumeirah, Katsuya by Starck has made its official debut in Abu Dhabi and is located at Yas Mall.
Katsuya by Starck started in Los Angeles and Chef Uechi's concept is all about skillfully offering Japanese flavors with an American palate and an international appeal.
We were invited for a tasting preview before the official opening and spent a spectacular night trying a broad selection of dishes to pick from the menu and enjoy in a sharing-style manner.
Upon arrival, we are greeted by the whole team with a loud shout out "Irashaimase" (いらっしゃいませ!) which translates to "Welcome to the restaurant!" and headed to a comfy table of four close to the Robata counter and sushi bar where we could watch the chefs in full action.
The sleek interiors and welcoming atmosphere
The restaurant interior boasts a sophisticated decor. Our table of four facing the robata counter was perfect, with a white wooden table pairing with white bistro chairs and leather couch.
Guests can also opt for a more casual setting on banquettes facing the mall corridor with bright large cushions and pendant lights.
The signature decor- by French cult designer Philippe Starck – lies in the oversized backlit Samourai helmets photographs on glass covering the walls and a few playful Japanese trinkets displayed on wall shelves and near the Robata kitchen.
The menu can be quite overwhelming at first sight as there are plenty of tantalizing options to choose from. Roma, our server helped us navigate and selected with us some of the signature and best-sellers of Katsuya to try.
A nice tip to have in mind: the menu – downloadable here – highlights in orange the signature dishes and best-sellers. In the end, we picked one to two shareable dishes from each section: salad, starters, robata, maki, mains and desserts. After explaining to us that the concept was all about having a sharing-style experience, she also told us each dish would come straight to our table once ready.
Our selection of starters, salads and sashimis & makis
Our table was quickly filled with starters such as the traditional and spicy edamame (30 and 40 AED each), Creamy Rock Shrimp (60 AED) and Crab salad, that were all devoured in no time.
The Crab Salad with shaved cucumbers, avocado cubes and a mix of greens had a very interesting Daishi vinaigrette that paired well with the snow crab (79 AED). The seared Tuna with Japanese Salsa is to die for if you are into sashimi and comes with fresh tomatoes, avocado, and cilantro.
We also tried two different signature makis. The Crunch Corn Rolls (65 AED) are definitely a great pick to order. Drizzled with yakitori sauce, these signature rolls are prepared with sauteed shrimps, masago and avocado. The spicy mayo gives it a nice kick and the crispy corn tempura is not only visually appealing but also adds a nice crunch to the bite. We also ate The Hollywood, a roll topped with spicy albacore and filled with shrimp tempura, spicy kanikama, avocado and cucumber (75 AED).
Our crush for Robata and mains
Roma brought to the table a platter of different Robata dishes– traditional Japanese charcoal grill –  to taste before we moved to the mains: asparagus, stuffed shrimps, chicken meatballs and skirt steak. Beautifully displayed on a large design platter, they were all flavorful, light and were unanimously loved by everyone on our table. We highly recommend trying these four, especially the skirt steak that was incredible on the palate.
For our mains, the Wagyu Tenderloin Yakitori (245 AED) is served with nikiri soy and won us over. This dish is quite pricey compared to the other dishes we indulged on but was worth every bite. The second main we shared between the 4 guests was the Lobster Dynamite (195 AED) – a half lobster sautéed with mushrooms and tossed in Chef's creamy dynamite sauce, then baked to perfection.
The options to go for if you have a sweet tooth
Moving to the desserts, half of our table loved the indulgent and sweet Castella cake (49 AED) while the double Chocolate Lava Cake pleased the other half. The Castella cake reminded us of some sweet delights we had enjoyed in Spain. Served with seasonal berries on walnut streusel, we loved the soft texture and flavors of the caramel sponge cake. It came elegantly displayed with a raspberry coulis and a creme brulée.
The restaurant is unlicensed and offers a interesting selection of mocktails and drinks to pair with your lunch and dinner.
To conclude, our first visit had us very impressed as the service was quick, efficient and the dishes all mastered in terms of presentation and taste.
We have no doubt this new trendy option will find its crowd amongst the Abu Dhabi residents thanks to its inviting atmosphere.
Katsuya is an upscale dining option you absolutely need to visit if you are heading to Yas mall, whether for a quick bite, an afternoon treat or for the full experience!
KATSUYA BY STARCK | Yas Mall, Level 1, above Town Square and close to Sfera
---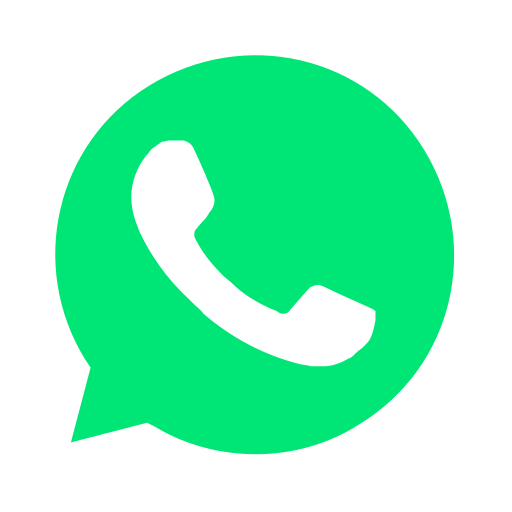 Join our WhatsApp group and receive curated news and offers in your WhatsApp Feed