SUBSCRIBE TO OUR NEWSLETTER
Want to make sure you know about the next private sale? The latest new hot spots and places to hang out in Abu Dhabi? Join our community to be the first to know.  Register to our newsletter, thousands of readers have signed up already!
Follow our recommendations for things to do in Sharjah
Sharjah, our neighboring Emirate is just a short drive away (depending on traffic, of course). We suggest next time you want to do something different, then simply jump in the car and head to Sharjah, because there is plenty to do there.
Along the Corniche of Sharjah
Definitely stop by at the Sharjah Art Foundation that brings a broad range of contemporary art and cultural programmes to the communities of Sharjah, the UAE, and the region. They always have details on their website about the ongoing shows.
The museum architecture is very interesting as each gallery is located in a different building and you have to walk outdoors along the Sikkas (narrow shaded pedestrian paths) to go from a building to another. If you are a fan of design and contemporary art, this is a spot not to be missed!
During our last visit in February 2018, we were lucky to see the retrospective dedicated to Hasan Sharif (check our images below).
There now is a lovely cafe called FEN Cafe with an outdoor terrace where you can enjoy a short pause before moving to another touristic spot in Sharjah. Don't miss the hidden outdoor garden that is such a quiet haven in the city. Surrounded by old walls, we love the greenery, flowers, long communal tables and most of all the quietness of this square garden.
Located along the Corniche, there is a parking lot conveniently located beside the museum.
Sharjah Art Foundation
Location Map
The Souq Alshanasiyah
After walking along the Corniche and admiring the wooden boats, we highly encourage you to stop at this new souk as there are different shops mixing heritage, culture, traditions and design. There is a parking at the back of this souq and we were told that if you spend 15AED at one of the shops, the parking is free of charge.
Souq AlShanasiyah
Location map
We usually first stop at Ratios Coffee: serving specialty coffee and overlooking the Sharjah Creek, Ratios Coffee is attracting a lot of attention. There are plenty of caffeine and Instagram-loving, Dubai residents flocking over to enjoy the filtered coffee, breakfast pastries, sandwiches, and desserts.
Just beside Ratios Coffee, there now is also a newcomer called Ghawa Gahwa if you have already visited Ratios Coffee and want something new, then give this spot a chance.
Ratios Coffee
Instagram account
Ghawa Gahwa
Instagram account
Do stop by Ashya'a, a boutique store. Selling an eclectic range of fun and practical items, you won't be leaving empty-handed. The concept store has a minimalistic outlook and carries some of the brands we cherish such as HAY (stationery, gadgets), the ethical skincare brand Pure Earth, Fig and Yarrow or Botane Skin for cosmetics. There also are refined jewelry by Dear Rae coming directly from South Africa and much more such as fashion kids clothes and an interesting selection of books for kids.
Ashya Concept Store
Instagram account
Behind the souq, it's worth walking a few hundred meters to take a shot of a street building calligraphy. eL Saeed is one of our personal favorite artists who combines street graffiti with Arabic calligraphy. Check out his work on Sharjah Bank street where he has painted the entire façade of a building in colors of the sand, sun, and the evening and night skies of the desert.
"My inspiration is local" eL Seed said, on his Sharjah enterprise. "Sharjah is an Arab city, with Arab spirit. I took some quotes from Sharjah poet Ahmed Bu Sneeda, a pioneer who taught many to read and write Arabic. He was also a calligrapher."
Calligraffiti' in Sharjah
Bank Street Sharjah
Sharjah Chamber of Commerce Building
Location Map
The impressive and well restored Sharjah Fort 'Al Hisn' – built 200 years ago – also deserves a stop and its architecture contrasts with the postmodern buildings surrounding him. Al Hisn Fort was the traditional residence of the ruling family of Sharjah and used to serve as a defensive facility for the town. Each room inside the fort features the history of Sharjah.
Central Market
Central Market is probably the most famous landmark in Sharjah. Also called Blue Souk thanks to the light and dark blue tiles and decor on the facade, it is a building you cannot miss. Take time to glance at the souk that houses around 600 shops.
Al Qasbaa waterfront and canal
Jump back in the car and drive for 15 minutes or so to head to Al Qasbaa Waterfront and Canal. This area is just perfect to pause at a cafe terrace or enjoy a quick bite. Whenever visiting this place, we totally forget we are actually in the UAE as the architecture of the buildings is very different from the rest of the city. Kids and adults alike will adore the large pedestrian paths, the bridge connecting the canal and welcoming breeze from the sea.
Once refueled with energy, check Maraya Art Centre that also hosts different interesting art exhibitions. Get a sneak peek of the latest exhibition by 'Timo Nasseri: All the Letters in All the Stars' here.
Maraya Art Centre
Block B, Al Qasba,
+971 6 55 66 555
If you decide to stay overnight, this is also a great area to visit at nighttime as the promenade is quite lively. You can then head up on the large observation wheel – 30 meters high – called Eye of the Emirates to get an aerial night city view.
A new neighborhood in the making
The area of University City Sharjah has developed a lot and within a couple of months, we have seen many different cool cages and restaurants popping up. One of the most seen on Instagram is of course Paper Fig Desserts.
This small and cozy cafe with cute decor is a delightful spot serving a plethora of delicious desserts. Their French Toast is probably the most popular dish with the date pudding topped with caramel is next in line. Although it is located in one of the busiest parts of town, they offer designated parking for the customers. Swing by for some indulgent sweet treats and freshly brewed coffee.
Paper Fig Desserts
+971 55 8660088
University City Sharjah (near Dubai Islamic Bank)
Location Map
Check our recent article here featuring the different new openings in this neighborhood.
On your way back to Dubai
If you need to work during your Sharjah trip, stop at Workspace Café. A two-story co-working space, the downstairs has a coffee shop and couches for those who want to perhaps catch up with co-workers and friends. The café offers salads, juices and of course rich and aromatic specialty coffee.
The upstairs is a mix of cubicles, conference rooms, and a communal working table. The modern design and comfortable seating make it far more appealing than working from a busy coffee shop in the city. Full review here.
Workspace Café
Industrial Area 18, Maliha Road, Sharjah
Location Map
---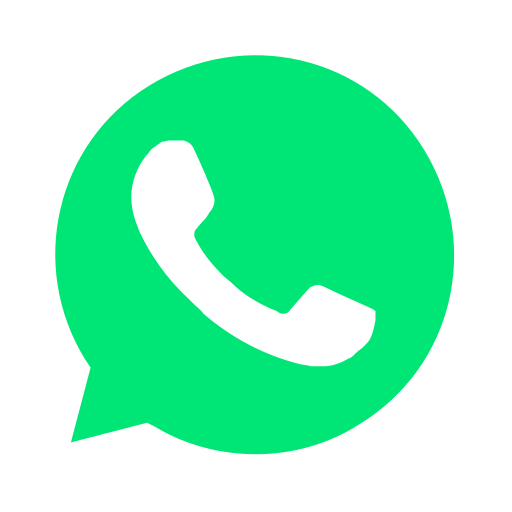 Join our WhatsApp group and receive curated news and offers in your WhatsApp Feed