SUBSCRIBE TO OUR NEWSLETTER
Want to make sure you know about the next private sale? The latest new hot spots and places to hang out in Abu Dhabi? Join our community to be the first to know.  Register to our newsletter, thousands of readers have signed up already!
Don't miss the​ WAREHOUSE421​ opening this weekend!​
This weekend is all about art. Before or after visiting Abu Dhabi Art, there is another exciting event you will love attending​ between the 19th and 21st of November 2015.
To celebrate the launch of this new cultural destination in Abu Dhabi, WAREHOUSE421 hosts a three-day event with a varied program of workshops, exhibitions, a creative market and music performances. Below are all details.
THE CREATIVE MARKET
The Creative Market will celebrate the work of more than 20 artists and designers from the UAE, the Region and beyond. ​Showcasing different disciplines including furniture, product design, jewelry, typography, print and more, we can't wait to browse and discover their creations.
Passionate about design and art will rejoice as participants include Abjad Design, Aljoud Lootah, Architecture + Other Things, Bil Arabi, Carlo Massoud, cARTel, Etqaan, FBMI, Ghassan Salameh, Hey Studio, Khaled El Mays, Khaled Shafar, MadeByNative, Naqsh Collective, National Pavilion United Arab Emirates (UAE) Biennale di Venezia, Niloufar Afnan, Sayar&Garibeh, Silsal Design House, Taher Asad-Bakhtiari, Tashkeel, and Younes Duret, Visionaire.​
PERFORMANCES
Different events are awaiting visitors with world-class musicians and performances celebrating music from around the world and from different cultures. ​There will also be urban performances throughout the weekend with artists engaging with visitors and presenting unique forms of creative expressions.
​
Tinariwen| 19 November 2015 | 8.30pm
Tinariwen is a Grammy Award-winning group of Tuareg musicians from the Sahara Desert region of northern Mali. Formed in 1979, the band started to gain a following outside the region in 2001 with performances at world festivals with their compositions of Berber and North African rhythms and instruments including the lute and one string fiddle.
Mulatu Astatke | 20 November 2015 | 8.30pm
Born in 1943, Astatke is an Ethiopian musician and arranger best known as the father of Ethio-jazz. Trained in London, New York City, and Boston, Astatke combined his love of jazz and Latin influences with traditional Ethiopian folk music. He introduced and popularized the vibraphone and conga drums within the Ethiopian music industry and has to date released over 20 albums.
Tarabband | 21 November 2015 | 8.30pm
Formed in 2008, Tarabband is made up 6 Swedish folk musicians originating from countries around the Arab world. Their music and lyrics narrates the journey of personal survival, exile, life and rebirth influenced by folk, Flamenco and Jazz, which transgress borders between countries and humans.
FEELING HUNGRY?
A festival wouldn't be the same without food stalls and foodtrucks. SALT, MEYLAS, the Dubai foodtruck Pedros with its Mexican cuisine and Biancorosso from Abu Dhabi and its gourmet pizza will take part in this event.
CREATIVE WORKSHOPS​ FOR CHILDREN AND ADULTS
​Check the series of hands-on workshops awaiting visitors. If you are interested to attend one of these free workshops, just check their website www.warehouse421.ae or visit the workshops area on the day for available spaces.
Little Artists | Led by the Jamjar in the UAE
A dedicated area for children from the ages of 3 – 9, aims to inspire them to explore their culture and heritage through creative stimulation. Children's activities will include various arts and crafts activities such as clay modeling, basket and paper weaving, paper lanterns and zooming cars.
Mix & Match Abu Dhabi | Christina Skaf, Led by David Habchy and Hussein Nakhal, Founders of Studio Kawakeb (Lebanon).
An interactive on-the-go group activity visualizing the material culture of Abu Dhabi by mixing and matching modular stamps on tote-bags to create unique interpretations of an urban landscape.
Draw & Stitch | Led by Ola Dajani, Founder of Vinny Dolls (UAE).
A step-by-step doll-making workshop using colour, pattern, texture, witty details and creative techniques to produce dolls based on famous figures from the art and design world.
Zellij | Lateefa Spiker and Richard Henry, instructors at Art of Islamic Pattern (UK).
A playful discovery of traditional tile-making techniques and geometric formations through assembling a puzzle-like kit of parts pre-cut by the artisans in Morocco, developing practical skills in the arts and crafts of the Islamic world.
A Vernacular Story​ | ​Led by Younes and Mia Duret, Co-founders of Younes Design (Morocco).
​W​orkshop open to design professionals and students only
An intensive hands-on and process driven two-day product design workshop exploring the theme of reinterpretation, inspired by visual narratives and objects from the Mina Zayed area in Abu Dhabi.
WAREHOUSE421
Mina Zayed
Opening times:
Thursday 19th November | 6pm -11pm
Friday 20th November | 3pm – 11pm
Saturday 21st November | 3pm – 11pm
---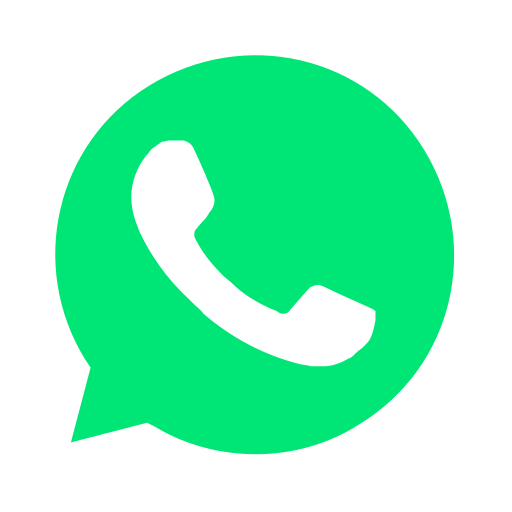 Join our WhatsApp group and receive curated news and offers in your WhatsApp Feed