SUBSCRIBE TO OUR NEWSLETTER
Want to make sure you know about the next private sale? The latest new hot spots and places to hang out in Abu Dhabi? Join our community to be the first to know.  Register to our newsletter, thousands of readers have signed up already!
The new exhibition to visit at Warehouse 421 starting from March 16th until the 28th of July 2019
In collaboration with Khatt Foundation, Warehouse 421 is launching a brand new exhibition entitled "Nomad Traces: Journeys of Arabian transcripts" .
This milestone exhibition is about exploring the origins of six of the most influential alphabets in the history of the Middle East:
The Phoenician Script (1200 BCE — 100 CE);
The Aramaic Script (750 BCE — 600 CE);
The Musnad Script (1000 BCE — 400 CE);
The Palmyrene Script (100 BCE — 300 CE);
The Nabatean Script (250 CE— 450 CE);
and The Early Arabic Scripts (6th C – 8th C CE).
Curated by Dr Huda Smitshuijzen AbiFarès, the exhibition's extensive research includes genealogical mapping of Arab East's alphabetic writing systems and thorough investigations of their history and influence on each other and the world's alphabetic writing systems, their social, economic, political and cultural relevance.
This has been conducted by a team of design researchers, under the supervision of Dr. Smitshuijzen AbiFarès, consisting of Ranim Al-Halaky, Afra Bin Dhaher, Sheikha Bin Dhaher, and Dina Khorchid. The research has served to both frame and inform the content of the newly commissioned works.
It is displayed in a brief and highly illustrative way throughout the exhibition, thus bringing history and archaeology into a direct dialogue with contemporary design, in a setting that invites wandering and discovery. This testifies to the rich and multilayered vision of the exhibition.
It also underlines the symbiotic relationship between form and function that has underpinned so much creativity throughout human history.
What we really liked about this exhibition is the different elements it offers, whether you are passionate about history, contemporary design, architecture, fashion, history of alphabetic writing or visual arts.
Apart from wandering throughout the exhibition and learning about these six different ancient alphabets, we also thoroughly enjoyed discovering how different artists shared their perspective about this subject through unique creations.
In fact, different artists in the Region – from the UAE, Saudi Arabia, Jordan, Syria, Lebanon, and Palestine –  have been commissioned to create artworks that relate and express in their own way the history about these alphabets. The result is really awe-inspiring and worth seeing.
Morover, visitors not only get to see the art and design alphabet interpretation of these artists but there is also the whole process that is explained and described through videos.
These works encompass a wide array of disciplines, including drawing, art installations, and ceramics, as well as the design of jewelry, textiles, fashion, furniture and objects.
The artworks and artists on display at Nomadic Traces: Journey of Arabian Scripts include:
Yad – Margherita Abi Hanna
Yad draws on the Phoenician script, the world's oldest recognized language, which inspires Abi-Hanna's work as a Lebanese artist looking back to the ancient civilization that once called Lebanon her home.
Yad, both the Phoenician and Arabic word for 'hand', embodies Phoenician text with five distinctive rings, made for each finger. Capitalizing on the abstract, simple geometry of the Phoenician script, Abi-Hanna created a twisted interpretation of the letter into a complex architectural form.
The Sun Never Sets on the Empire – Sarah Alagroobi
Sarah Alagroobi, the Emirati cross-disciplinary visual artist, explores geopolitical notions of both sovereignty and cultural agency through re-interpreting a phrase used by Western imperialists, 'the sun never sets on the empire', phonetically into Phoenician text.
Sculpting the phrase into bright, neon lights, the piece subjects the audience to the experience of exposure to blinding light in constrictive space, speaking to the Eurocentric approach to cultural exploitation.
From the Ashes and Into the Fire – Xeina AlMalki
This work draws its inspirations from funerary reliefs of the ancient Palmyrene civilization. AlMalki, a Syrian national, was drawn to the Palmyrene script following the destruction of Palmyra in 2015.
From the Ashes and Into the Fire recreates Palymrene text in three-dimensional clay sculpture, which were formed by hand, instead of using a mould, looking to explore the limitations of the clay and discover how the material can lend itself to larger designs.
These sculptures come together to create a three-dimension memento mori of a civilisation turned to ash.
And We Adorned The Nearest Heaven With Lamps –  Nasser Al Salem
Nasser Al Salem draws on the Mashq script from Hijaz as his inspiration for his spatial installation. The ancient Arabic script was dotless, used around 700 CE.
Dots emerged into Arabic for non-native speakers as reading guides that helped to differentiate letters which shared the same base letter shape, and Al Salem uses the dot to guide the viewer through his piece.
Al Salem, who is known for philosophical allusion within his work, uses the dot, the line and the circle as an allegory for the metaphysical schema we collectively inhabit, and how modern life breaks from connecting with that which lies above us.
Typographic Souvenirs of Arabia (working title) – Rasha Dakkak
This installation uses six separate scripts: three living scripts and their corresponding ancestral scripts: Arabic, Latin and Hebrew, and Nabatean, Phoenician and Aramaic.
Rasha Dakkak, a Palestinian designer, seeks with this installation to remind that the languages spoken by billions across the world originate from one common ancient tongue from the Arab East.
Dakkak, through creating a cross-sectional letterform from an ancient script through to its living equivalent, has created souvenirs of this ancient Arab language with objects that trigger conversations on origin and on provenance.
Maktoob – Nadine Kanso
'Maktoob', meaning 'written', has a variety of meanings in Arabic: to be physically written, to be written for posterity, to be a proof of authenticity or to be predestined.
Maktoob, which draws on the geometrical Musnad script, builds into Kanso's portfolio of jewelry design, and seeks to ask what it truly means to be 'written' when possessing an Arab identity.
To be an 'Arab' is to both belong to an ancient people and to be part of a major global community, and so in this piece, Kanso combines the ancient script of Musnad with the later script of Arabic, providing a fresh forum for contemporary design on identity.
Silk Rogue Kimabaya –  Milia Maroun
In Silk Rogue Kimabaya, fashion designer Millia Maroun combines the ancient script of Phonecian from West Asia with the modern Japanese script of Katakan from East Asia.
Through the unification of the two scripts, through horizontal and vertical patterns, Maroun seeks to highlight the fluidity of the act of writing itself, creating an open map of uncharted roads that allude both to a passage across the continent and a passage through time from the age of gold and silk to the modern day.
Maroun brings these elements together in a nomadic hybrid of culture: the kimono and the abaya, or the Kimabaya.
If Speech Is Silver – Khalid Mezaina
The collection of garments used for If Speech Is Silver are a textile wrap, a talismanic shirt and a sarong, which use the metal of silver as their starting inspiration.
Mezaina sought to reinterpret mystic, ancient beliefs regarding the use of silver and of talismanic devices toward the modern day, and to do so he uses two scripts, Musnad and Aramaic, and applies them in the form of textile prints, assigning the letters mystical and protective powers.
Through using textiles, he views scripts as passing beyond linguistic forms of communication that cross borders and, in this sense, become nomadic.
Markab – Hamza Al-Omari
Nomadism is often associated with land-based travel, yet Al-Omari takes his inspiration from human movement across waters in his piece Markab, meaning 'boat' in Arabic.
The history of these scripts depended on vessels, as Phoenician spread across the Mediterranean basin by water, and trade travelled the Persian Gulf through ships.
In Markab, Al-Omari has created a stool using the olive wood used to make dhows.
His design was inspired by the Mashq script, extending the script's strokes into the design of the stool, which additionally combines Islamic arabesque geometry to create a minimal design which interprets Arabic calligraphy and appropriates them for a contemporary function.
Nomadic Traces: Journeys of Arabian Scripts opens from March 16th – July 28th, 2019 at Warehouse421.
For more information please click here.
The unique display of Middle Eastern history and culture through design and form, exemplifies Warehouse421's mission to present narratives that highlight themes relevant to the UAE and the Middle East at large, as well as supporting design and production from regional creatives.
Faisal Al Hassan, Manager of Warehouse421 said: "Nomadic Traces: Journeys of Arabian Scripts marks a significant turning point in the evolution of Warehouse421 as a creative institution focused on local and regional storytelling. It marks our most extensive commission of research and development yet, and we are extremely proud to be able to work with such a passionate team of artists, designers, and researchers from the region."
Combining elements of archaeology, history, art, and design, it highlights the extent to which economic trade, cultural exchange and ultimately, human interaction, were all powerful accelerants for the dissemination and development of writing systems across the region.
WAREHOUSE421 | Mina Port Zayed, Abu Dhabi
---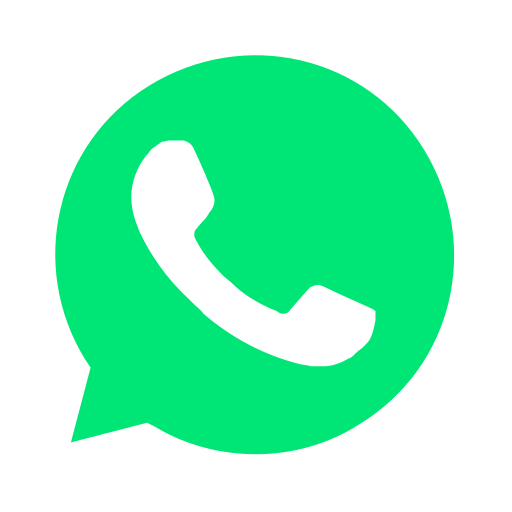 Join our WhatsApp group and receive curated news and offers in your WhatsApp Feed