SUBSCRIBE TO OUR NEWSLETTER
Want to make sure you know about the next private sale? The latest new hot spots and places to hang out in Abu Dhabi? Join our community to be the first to know.  Register to our newsletter, thousands of readers have signed up already!
These cookbooks will inspire you to get into vegan or vegetarian food.
Plant-based diets have become increasingly popular over the last few years and we can now find endless recipes and cookbooks that offer both vegan and vegetarian options. So whether you are just curious about the benefits, want to embrace the trend or need support and practical options to vary your vegan or vegetarian journey, we have round-up five cookbooks that have us hooked.
The good news? They are actually all available to order online in the UAE via Kinokunyia.
You'll thank us later!
---
AGELESS VEGAN: The Secret To Living A Long and Healthy Plant-Based Life
By Tracye McQuirter
Released in 2018, Ageless Vegan had a fantastic start as the #1 New release in Vegan Cookbooks and was rated #5 new release in Food and Wine cookbooks on Amazon.
Tracye – 51 years old – wrote this book with her mum – aged 81 – and both share a hundred of their favorite whole food, plant-based recipes.
"In Ageless Vegan, we talk about our personal joys and challenges of going vegan, and we break down the basics of nutrition, how to build a vegan pantry, and how to make sure you're getting the best nutrients to promote longevity and prevent chronic disease. And we provide a 14-step guide with practical, easy-to-follow advice on how to transition to vegan foods, jumpstart your healthy eating habits, and up your game if you're already a vegan."
While browsing the book, we immediately wanted to take it home as it feature appetizing and easy to make recipes such as Maple French Toast with Strawberries, Thai Coconut Curry Soup, Cajun Quinoa with Okra and Tomato, Vegetable Pot Pie, Citrusy Dandelion Greens Salad, Peach BBQ Tempeh, Raspberry cheesecake tartlets or Perfect Pecan Pie.
Available to order online here
---
Deliciously Ella The Plant-Based Cookbook: 100 simple vegan recipes to make every day delicious
By Ella Mills, released in August 2018
We are huge fans of Ella's deli in London and energy balls sold at various locations across the UK. Ella's latest book features over 100 tried-and-tested irresistible recipes for every day, using simple, nourishing ingredients to show how delicious and abundant plant-based cooking can be.
The simple vegan recipes cover everything from colourful salads to veggie burgers and falafel, creamy dips and sides, hearty one-pot curries and stews, speedy breakfasts, weekend brunches, muffins, cakes and brownies. Each recipe has a beautiful photograph to show you how it should look.
This vegan bible is perfect for anyone looking to experiment with vegan cooking for the first time.
Available to order online here
---
Vegan BBQ
By Nadine Horn and Jorg Mayer
Spending half of the year outdoors and mastering the art of BBQ cooking, here is a new book to add on your shelves that proposes BBQ recipes the vegan way. Written by two food bloogers – Nadine Horn and Jorg Mayer – this book aims to show that chargrilled meat-free food can taste delicious. It compiles aplenty recipes such as Aubergine Gyros, Celeriac Steaks, Portobello Mushroom Paninis and Courgette Parcels which are the perfect alfresco alternative to enjoy with family and friends. Time to clean the BBQ!
Available to order online here
---
The Middle Eastern Vegetarian Cookbook
By Salma Hage
Written by Salma Hage, the author of The Lebanese Kitchen, this new cookbook, released in 2017, proposes a collection of 150 vegetarian dishes influenced by Middle Eastern flavors.
"Salma Hage's new book is in line with the current Western trends of consciously reducing meat, and the ancient Middle Eastern culture of largely vegetarian, mezze style dining.
Traditionally, the Middle Eastern diet consisted largely of vegetables, fruits, herbs, spices, pulses, grains and legumes. Salma simplifies this fast becoming popular cuisine with easily achievable recipes, many with vegan and gluten-free options.

Drawing inspiration from ancient and prized Phoenician ingredients, from grassy olive oil to fresh figs and rich dates, this book offers an array of delicious breakfasts and drinks, mezze and salads, vegetables and pulses, grains and desserts. Salma shows how to easily make the most of familiar everyday fruits and legumes, as well as more exotic ingredients now widely available outside of the Middle East, with nourishing recipes so flavourful and satisfying they are suitable for vegetarians and meat-eaters alike."
Available to order online here
---
Rosa's Thai Cafe, The Vegetarian Cookbook
By Saiphin Moore
Released in July 2018, this book features authentic Thai dishes such as Tom yum mixed mushrooms, Panang curry with tofu, stir fried aubergine with soybean sauce and Butternut red curry, this brilliant sequel adds an exciting new strand to Rosa's repertoire.
Founded by Anglo-Thai husband and wife team Alex and Saiphin Moore, Rosa's is a Thai café group that has grown from a street-food stall in Brick Lane in 2008 to 10 London restaurants today.
"The personal journey of the author is also interesting as "Saiphin grew up on a mountain farm in Khao Kho, Northern Thailand, where she learned to cook with ingredients brought straight from field to wok. When she was 20, Saiphin moved to Hong Kong as a nanny where she spent the next 18 years cooking endless family meals and dinner parties, fitting catering jobs around her babysitting duties.
Shortly after meeting Alex in 2001, she set up her own Thai takeaway and later a sitdown restaurant named Tuk Tuk Thai. The pair lived in Hong Kong for 6 years, before selling the restaurant and moving to London together in 2006."
They also have a YouTube channel with aplenty food recipes to browse and watch here.
Available to order online here
---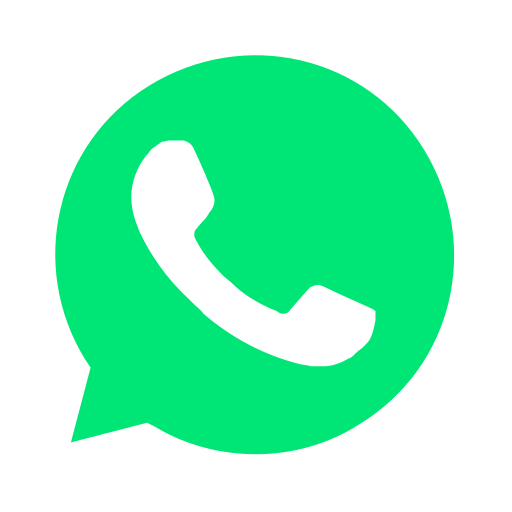 Join our WhatsApp group and receive curated news and offers in your WhatsApp Feed