SUBSCRIBE TO OUR NEWSLETTER
Want to make sure you know about the next private sale? The latest new hot spots and places to hang out in Abu Dhabi? Join our community to be the first to know.  Register to our newsletter, thousands of readers have signed up already!
We've handpicked 6 inspiring books that will help you look and feel your best
From wrinkle-fighting antioxidants in fruits and vegetables to hydrating healthy fats in fish, the food you eat matters to your skin, hair and overall health almost as much as it does to your waistline. Thankfully, a new slew of wellness guides and cookbooks are making healthy eating seriously appealing with delicious vegetarian and vegan recipes that you won't believe are good for you.
From reversing the signs of ageing through your gut to plant-based meals that delight the palette, these books can all be purchased online and delivered to homes across the UAE.
The Whole Life Nutrition Cookbook
(AED 112)

Created by husband and wife duo Tom Malterre and Alissa Segersten, The Whole Life Nutrition Cookbook will guide you through the process of stocking whole foods, from the healthiest meats and seafood to the best types of fats and oils, and even the healthiest forms of chocolate. You'll learn detailed information on the benefits of each whole food group—Greens, Vegetables, Fruits, Whole Grains, Legumes, Nuts and Seeds, Meats and Seafood, Dairy Foods, Sea Vegetables, and Fats. There are over 450 pages of delicious recipes including our favorite 'Lemon-Olive Oil Chickpea Salad', which makes a perfect light lunch and the 'Raw Superfood Fudge', which serves as a sweet treat and a powerhouse of nutrients.
Order it here
Reverse the Signs of Ageing: The Revolutionary Inside-Out Plan to Glowing, Youthful Skin
(AED 85)
Dr Nigma Talib is a world-renowned naturopathic doctor, esthetician and leading authority on holistic health. She has opened clinics in the UK, US and Canada and is currently clinical director of holistic medicine at Body Works West in London and Center for Balanced Health in New York. Now, for the first time, she is sharing the secrets to youthful-looking skin in this complete, 360-degree guide that everyone can adopt into their everyday life and enjoy. From every day patients with chronic skin conditions such as acne and psoriasis, to high profile names who need to look picture-perfect on the red carpet, Nigma has seen the powerful results of her inside-out approach that starts with the gut.
Order it here
The Detox Kitchen Bible
(AED 163)

Lily Simpson runs The Detox Kitchen, whose boutique delis and specially designed health menus have won thousands of customers. She and consultant nutritionist Rob Hobson are devoted to their philosophy of great health through great food. Inside this book are 200 of Lily's exquisite recipes – brightly delicious and packed full of flavor thanks to her clever combinations of herbs, spices and oils. All wheat-, dairy- and refined sugar-free, you'll find recipes for invigorating breakfasts, zingy raw salads, delicious snacks and dips, vibrant fish and meat dishes, and scrumptious sweet treats. But this is not just a recipe book. Rob explains how to use these dishes to target your health needs, whether that's losing weight, gaining energy, getting clearer skin – or just having a weekend detox after a few days of indulgence.
Order it here
The Love & Lemons Cookbook
(AED 150)

From the creator of the beloved and award-winning Love and Lemons blog, Jeanine Donofrio celebrates seasonal and impromptu cooking with 100 all-new delicious vegetarian recipes that will help you turn your farmers market finds into delicious meals. Organized by ingredient, the book also features resources to show readers how to stock their pantry, gluten-free and vegan options for many of the recipes, as well as ideas on mixing and matching ingredients, so that readers always have something new to try.
You can order this book here.
Clean Eating Alice: The Body Bible
(AED 98)
As Clean Eating Alice, Alice Liveing has gained a legion of followers on social media, thanks to posting snaps of her hardcore gym workouts, tasty recipes and, of course, enviable figure. The Body Bible provides you with over 80 enticing recipes for clean-yet-delicious breakfasts, lunches, dinners and snacks to transform the way you eat and feel. It will also guide you through Alice's easy-to-follow HIIT workouts that can be done anywhere and anytime. This book will show you how to combine a tried and tested food and exercise plan to get the strong body and healthy mindset that will last you a lifetime.
Order it here.
Deliciously Ella: Awesome Ingredients, Incredible Food That You and Your Body Will Love
(AED 130)
In 2011, the then nineteen-year-old Ella Woodward was diagnosed with a rare illness that left her bed-ridden, in chronic pain, and plagued by heart palpitations and headaches. When conventional medicine failed her, Ella decided to change her diet. She gave up meat, gluten, dairy, sugar, and anything processed—and the effects were immediate: her symptoms disappeared, her energy returned, and she was able to go off all her medication. A self-confessed sweet tooth, Ella taught herself how to make delicious, plant-based meals that delight the palette and improve overall wellbeing. From sumptuous desserts, to food on the go, delicious dips, raw treats and rainbow bowls of awesome veggies, Ella's philosophy is all about embracing the natural foods that your body loves and creating fresh, simple dishes which are easy to make and taste amazing.
Order it here.
---
DETOX RESOLUTIONS
---
---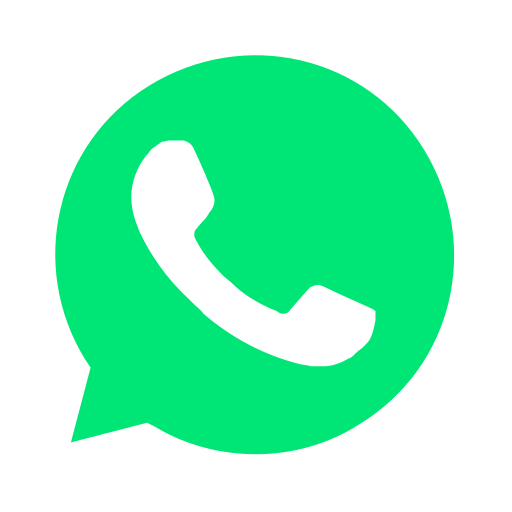 Join our WhatsApp group and receive curated news and offers in your WhatsApp Feed