SUBSCRIBE TO OUR NEWSLETTER
Want to make sure you know about the next private sale? The latest new hot spots and places to hang out in Abu Dhabi? Join our community to be the first to know.  Register to our newsletter, thousands of readers have signed up already!
An outdoor brunch with a gourmet street food style from around the world
Fridays are made for brunching! Some swear by this and after visiting the outdoor brunch at The Palace, we must say they surpassed all expectation with this outdoor brunch extravaganza.
THE LOCATION
The brunch takes place at Las Brisas, by the pools at the East wing. Full views on the pools and the lush gardens, with the Emirates Palace facades in the background, we are in for a glamorous afternoon.
THE CONCEPT
This season, Brunch at The Palace is back bigger and better adding to its outdoor street food brunch an international dimension. In fact, upon arrival guests are welcomed with a large sign "Gourmet Street Food" and invited to wander around booths displayed on both sides of a main pedestrian alley. On the other end of the alley, are the tables facing a live band taking center stage by the pools.
We counted no less than 25 different stations proposing guests to immerse themselves in the sights, sounds, aromas, and flavors of the most famous street food locations from around the world with reinterpreted street food recipes.
Whatever you fancy, we can say they had it all!
Fancy International food from around the world?
Go visit the Greek station, The Tapas and Tartine filled with tapas from Spain, France or Italy. We also loved visiting the Italian booth with a large selection of fresh pasta and pizza; their oversized baked eggplant without cheese was melting in the mouth! A must-try.
They also had a foie gras duck station, a sushi corner, a paella station, a very nice looking Indian booth that kept on baking fresh naans all afternoon long, along with grilled shrimps and chicken prepared on long skewers. We indulged in a lobster biryani at this station that was delicious.
The booths that caught our attention?
It was fun to visit the Melt station proposing a raclette, cheese fondue, and more cheesy options. The Palace even proposes a Belly Up Camel station this year.
Anything vegan and vegetarian options?
There were a lot of vegan-friendly options to choose from, such as the Potato Bar that offered different types of potatoes: yellow or purple, chips, mashed potato, fries, cooked in foil, a real treat for potato lovers.
While the Organic Harvest had appealing raw vegetables to prepare your own salad, the Souk proposed a large collection of colorful salads and starters to taste. We saw quite a few guests trying the healthy quinoa avocado burger.
Fish or meat?
Why choose when you can indulge in both. The Fisherman was busy all afternoon long preparing seafood like oysters, lobsters or shrimps. There was also an appealing mussel pot station to try. The carnivores were in for a treat with the Texan BBQ and their impressive smoked brisket or the Wagyu Bar proposing Wagyu beef, sausages or beef rye eye.
We even spotted a pork station with many different cuts of meat.
If you like your fish or meat in a bun, The Gourmet Street Food had many options from the Lobster, Rossini or Texan Dog to the Soft Shell Crab burger and more. Do try the bao bun at the Yum Bao and Dumpling station, or the salmon or crab cake avocado burgers at the Avocado Burger bar!
Any brekkie options?
For sure, especially at The French Toasty that was preparing savory breakfast options such as Waffle with poached egg and Turkey ham, mushroom waffles, cowboy French toast among others. The waffle station was also quite popular and was serving crepes topped with fresh berries or exotic fresh fruits, or jam topped with a gelato scoop – the mandarin sorbet was a great pick!
The dessert options
Brunch at the Palace had an aisle dedicated to desserts, including a donut station, waffle and crepe booths. The Sun Burn station was impressive with its large choice of colorful and design cheesecakes. This season, the Palace also introduced a booth called Gold Extravaganza station with golden macaroons, some of the signature gelatos usually served at the Palace displayed in mini cornetto size with nitrogen for the show. Don't miss the gelato corner as it is highly satisfying to end on a sweet note.

If you fancy homemade tarts, you are in for a treat as there is an appealing booth with many sweet delicacies, from lemon tart, to apple, berries or hazelnut, chocolate and more to try.
There probably was even more to discover and sample, but one Friday just isn't enough to try it all!
What about kids?
Pizza, burgers, donuts, crepes, food fingers, they were a lot of kid-friendly food to pick anywhere at the brunch. And the curious one will even find out about the sweet station to fill your belly with jelly sweets. They also can have a blast in a large kids' area outdoors by the lush and shaded garden. With many hands-on activities, we saw a lot of happy little faces throughout the afternoon, having their face painted and enjoying playing outdoors.
Anything missing?
We may have missed it but we didn't see any bread and cheese station the day we visited.
Any suggestions for the Palace?
Why not add the option for a brunch and pool pass that would surely be popular. Nothing beats watching the sunset by Emirates Place and getting a chance to see the Palace getting illuminated when night falls.
THE ATMOSPHERE
If you visited Brunch at The Palace last year, we promise it is worth going back again as Emirates Palace managed to make a few changes for the best – booth display, the menu at each booth and all dishes labeled, more worldwide stations. They have impressed us even more this season!
The live band that kept entertaining guests all afternoon long was an added value, contributing to the relaxed atmosphere by the pool. Congratulations to the Palace team for creating this entertaining outdoor brunch in their garden premises. From waiters, bakers, cookers, and all the guys handling the booths, everyone was very efficient and welcoming all afternoon long, making sure all guests make the most of their afternoon.
Thank you to the Emirates Palace who invited us to come experience and review this brunch for its new season launch. We had a lovely time!
A must-try this season!
The end of October was still slightly warm but you have the whole season to go try out this brunch that is here to stay until April 2020. One advice? Go as this is one brunch not to be missed in Abu Dhabi.
Wintertime is undoubtedly a superb opportunity to visit this brunch with visiting family or friends – enjoying alfresco outdoor temperatures, palace and lush views in a relaxed and casual setting.
Location: Las Brisas, every Friday between October 2019 and April 2020, 12:30 pm – 4:00 pm.
PRICE*:
AED 370 with soft drinks.
AED 465 with house beverages.
AED 695 with premium French bubbles.
AED 185 for children between 6 and 12 years, children 5 and under dine with our compliments.
For more information or reservations, please call +971 (0) 2 690 7999 or email restaurants@emiratespalace.ae.
*All prices are in UAE Dirham and are inclusive of all applicable service charges, local fees and taxes.
LAS BRISAS | EMIRATES PALACE, Abu Dhabi
---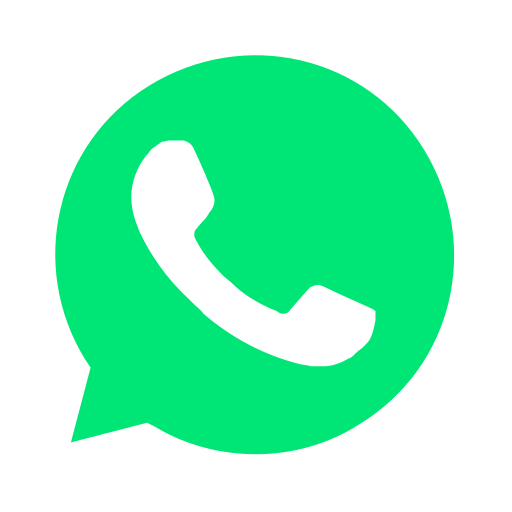 Join our WhatsApp group and receive curated news and offers in your WhatsApp Feed