SUBSCRIBE TO OUR NEWSLETTER
Want to make sure you know about the next private sale? The latest new hot spots and places to hang out in Abu Dhabi? Join our community to be the first to know.  Register to our newsletter, thousands of readers have signed up already!
Avail our bespoke offer with Green Central and get ready to embark on a healthy diet journey
For us 2018 is the year to get back on the healthy track and get rid of those extra kilos we have gained. If you have a similar resolution, then we have great news to share.
Abu Dhabi Confidential has partnered with GREEN CENTRAL in Abu Dhabi
to offer SPECIAL RATES and DISCOUNTS for our readers only!
All you have to do is choose one of the programs below
and mention you are coming from Abu Dhabi Confidential to avail the offer
when booking your appointment to meet the GREEN CENTRAL team.
A bit of background about Green Central
You may recall we have already reviewed Green Central on Abu Dhabi Confidential a few months ago, when it first opened its doors. Green Central is a brand new company proposing juice plans and a large variety of meal plans that help people target their diet goals including weight loss and adopting better eating habits.
The main difference with other competitors in Abu Dhabi is the fact that Green Central is not only about healthy food delivery – with juice or meal plans – but Sara, the founder of this company is a dietician who will meet you first and help you pick the plan most suitable to your personal needs and goals. Her previous role to design healthy meal plans for diet companies in the UAE gave her the expertise to set up Green Central.
The monthly plans include a free initial consultation and two free follow-up consultations (every two weeks) which are very important and useful for people to get some feedback, check that they are on track and have a face to face discussion that keeps them motivated.
Why we decided to partner with Green Central 
To be honest, we didn't just choose to partner with Green Central by chance. In fact one of our team members has experienced the Ultimate Meal Plan with Green Central mid 2017 (detailed review here) and has since been regularly ordering different meal and juice plans when needing an extra boost throughout 2017. These programs benefited her a lot with an impressive 10 kg loss over the last 6 months.
Our experience with Green Central 
The daily dishes we experienced with the Ultimate Meal Plan were excellent and we never felt like we were on a diet. Quality and freshness of the ingredients were key, and we were also very impressed by the variety and sophistication of the tasty dishes we received.
Referring to the dietician at the beginning and every two-weeks made the process easy and kept us going. We also appreciated the dietician's pragmatism as she always provided practical and positive advice. Any questions were always welcome and thoroughly answered. Her support helped us build our confidence and kept us motivated.
Green Central worked hard on the 100% organic, raw, cold-pressed juices recipes and after having tasted and tested most of the juicing options on the Abu Dhabi market, these are the best we have experienced so far. The taste is balanced, not too harsh and makes it easy to follow and ready to detox more often.
Juice and meal plans are delivered direct to your door every day which is very convenient. Lastly, we now feel confident with our diet and have changed our daily habits over the long run.
We noticed over the last 6 months many different additions such as the juice and homemade soup plans – a nice combination for winter days – or the introduction of homemade snacks – cheesecake, granola bar, cocoa and dates balls- that all are to die for!
The special rates secured for our readers
This bespoke offer for our readers is a discount of approximately 400 AED
on any of the four week meal plans Green Central offers and is valid for the first purchase only.
This offer is valid for a month starting from
the 21st of January 2018 and will end on the 22nd of February 2018.

Here are the 5 meal plans available (Complete, Ultimate, Lunch, Daylight and Sundown). Check the discount sheet below that compares current versus discounted prices for Abu Dhabi Confidential readers.
The Complete Plan (details here)
This plan caters all your meals for four weeks to guarantee you weight loss results. However, weight loss is not the only purpose. The clean eating approach allows for many other benefits to shine through: improved digestion, reduced cravings, enhanced energy levels, and an overall sense of well-being.
The Ultimate Plan (details here)
If you have hit a weight plateau, are tired of trying the same old diet that hardly lasts a week before you get bored of it and quit, go for the Ultimate Plan. It consists of an amazing balance of days that combine juicing along with clean eating. It's super-easy, super healthy and super filling!
With four weeks to follow, you will rotate between 3 days of juicing along with lunch & snacks, followed by 3 days of complete meals.
The Lunch Plan (details here)
Whether you are at your desk all day or busy running errands, this plan is a perfect fit for anyone taking a leap into eating healthy. Why? Simply because it provides your main meal of the day, a fruit, and a guilt-free snack conveniently delivered to you! Green Central crafts each meal with great care in line with their clean-eating motto, all intended to give you your daily dose of nutrients and energy while boosting your weight loss efforts.
The Daylight Plan
This is a partial plan arising from the Complete Plan. The purpose of this plan is to support weight loss and take a leap into healthy eating. It allows the freedom of having your own dinner meal in the evening (as long as it's healthy!). It includes the following meal items: Breakfast, Fruit, Lunch and Afternoon Snack.
The Sundown Plan
This is also a partial plan arising from the Complete Plan as well. The purpose of this plan is also to support weight loss and take a leap into healthy eating. However, this plan allows the freedom of having your own breakfast meal in the morning (also making sure it's healthy and balanced!). It includes the following meal items: Lunch, Afternoon Snack, Dinner with Soup.
As for the juices plans (all options available online here), our readers will get a 15% discount* on them: 1-Day Cleanse, 3-Day Cleanse, Juice N' Soup, Meal Replacers, Starters Juice Pack and Protein Bundles.
This offer is applicable on the first purchase only
between the 21st of January 2018 and the 22nd of February 2018.
The Juice Plans can be delivered all across the UAE.

When booking your appointment to meet the GREEN CENTRAL team (info@greencentral.ae), just mention you are coming from Abu Dhabi Confidential to avail the offer.
To contact Green Central, please call +971 2 650 66 77 or email info@greencentral.ae.
For information, all prices set will be excluding VAT. 
GREEN CENTRAL | Office 704, Al Muhairy Center, Khalidiya, Abu Dhabi (Floor 7) | +971 2 650 66 77
Website: http://greencentral.ae/
Email Green Central: info@greencentral.ae
---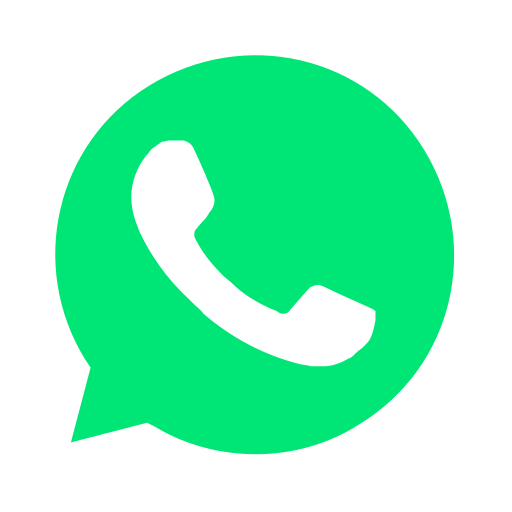 Join our WhatsApp group and receive curated news and offers in your WhatsApp Feed