SUBSCRIBE TO OUR NEWSLETTER
Want to make sure you know about the next private sale? The latest new hot spots and places to hang out in Abu Dhabi? Join our community to be the first to know.  Register to our newsletter, thousands of readers have signed up already!
A book for people who see Abu Dhabi as their home
Hanan Sayed Worrell just released (October 2018) her first book called "Table Tales, The Global Nomad Cuisine of Abu Dhabi" and it is a pure treasure to have in your home or offer to a friend. It already feels like THE book we will love browse once we leave this country and feel nostalgic about the years we were lucky to live in this city, so close to our heart.
A book presenting Abu Dhabi as a culinary crossroads
"In this book, Hanan Sayed Worrell gives us an unprecedented tour of these fascinating culinary treasures. As a long-time resident of Abu Dhabi, the author takes us where few visitors can go: into their homes and lives of locals and expatriates. Through a collection of diverse personal stories, delicious recipes, and vibrant photographs, food and travel lovers will enjoy a taste of this rapidly evolving city. "
It took the author three years to prepare and publish it. She wanted to present something solid that people can take with them, wanted to capture a moment in time and share this with us all. As food is often a common denominator when we meet people, this book allows us to learn about different cultures and the recipes shared in this book are kind of a metaphor or excuse to tell stories in Abu Dhabi during the last decades.

The book is articulated around six different chapters retracing Abu Dhabi through the last six decades between 1960 and the decade of 2010. For each chapter,  Hanan takes the reader through the city, for an intimate glimpse into the homes of Emiratis as well as residents from Afghanistan, New Zealand, Pakistan, Japan, UK, Lebanon, Greece, Spain, Portugal, Syria to India, Italy to the Americas and more.
You'll find recipes from all over the world in this 376 pages cookbook, from pecan pie, pain perdu, to crab cakes with mango avocado salad, eggplant miso, cardamon spiced orange cake, Afghan Aush, Borani Kadoo, warm lentil salad with garden vegetables and poached shrimps… and so many more.
This book offers treasured and vibrant pictures retracing the city fabric, the diverse cultures and nationalities brought together bringing in their own identity and this togetherness that makes Abu Dhabi unique to live in. With gorgeous images and stories, browsing this book is reminiscent of browsing a family book, as also of us living here can identify with it.
Fil Matbakh from Rasha Amer on Vimeo.
Her HE Noura Al Kaabi, Minister of Culture and Knowledge Development, who attended the book launch at Warehouse 421 (see below) wrote the book foremost and we just wanted to share an extract that truly reflects what this book is all about: "Abu Dhabi is a place of connecting people through shared memories, but also diverse backgrounds, and I appreciate this book for its genuine representation of Abu Dhabi's growth, but also its local flavor."
The book launch at Warehouse 421
It was a full house at Warehouse 421 located at Mina for the book launch on the 23rd of October with the author. We were pleased to attend this event and have the opportunity to learn about the author, what gave her the idea of this unique book, find out more about the process, the behind the scenes… and obviously to get our hands on this very unique book that reflects so much what Abu Dhabi is to our heart (price: 320AED).
More about the author*
Hanan Sayed Worrell is a specialist in international urban and cultural projects, with over thirty years of experience in both the public and private sectors. As a Lebanese-Egyptian-American, she grew up in Kuwait and was educated in the United States, earning bachelor's and master's degrees in engineering at Stanford University. A global nomad herself, Hanan has lived on four continents and traveled extensively, allowing her to move adeptly between cultures and cuisines, and to relentlessly pursue her hobby as an international recipe hunter.
As a careful and affectionate observer of Abu Dhabi for a quarter of a century, she is uniquely qualified to guide others on a culinary pilgrimage by way of its streets, homes, and flavors.
Through her professional career, Hanan has contributed to several impactful projects in the region, including New York University Abu Dhabi and the Guggenheim Abu Dhabi. The connections she has made professionally and in her personal life form the rich tapestry of friendships presented in Table Tales: The Global Nomad Cuisine of Abu Dhabi.
* info from the website http://tabletales.me
If you are interested in ordering this book, just send an email to Hanan@tabletales.me
To know more about this book:
Facebook page | https://www.facebook.com/ tabletalesme/
Instagram Page | https://www.instagram.com/ tabletalesme/
---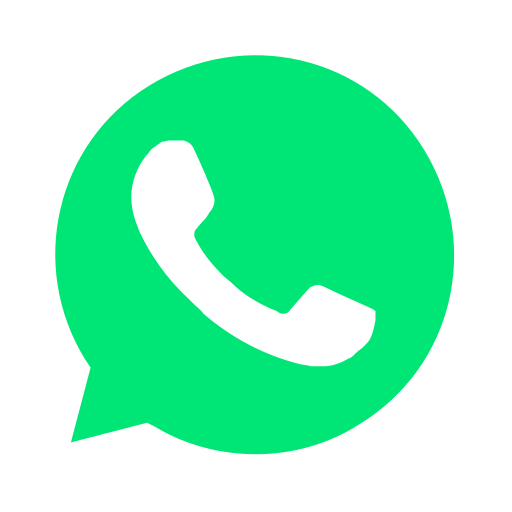 Join our WhatsApp group and receive curated news and offers in your WhatsApp Feed